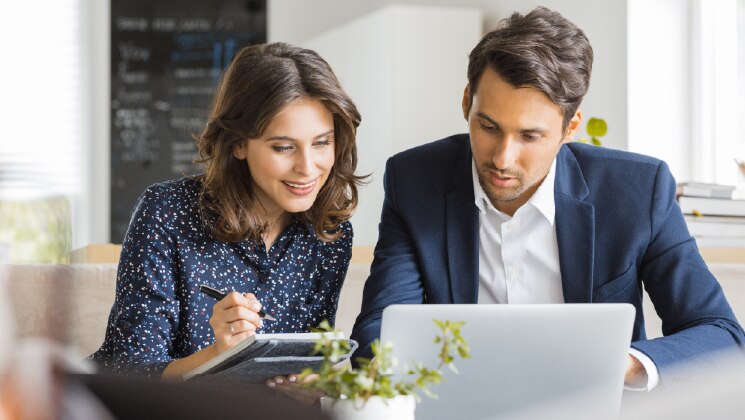 Commercial bonds

Tailored surety solutions across industries
Liberty Mutual is known for bonding some of the largest companies in the world – but we also support small and midsize customers with the same level of commitment and expertise.
Because surety is definitely not a one-size-fits-all solution, our underwriting teams pride themselves on their diverse knowledge of business sectors and their expertise in delivering surety solutions across industries.
Individual professionals, midsize companies, and Fortune 1000 public and private-equivalent companies all rely on us for customized, flexible bond solutions that support them in the faithful execution of their work and help protect against financial loss.
Specialized surety solutions
We bring the strength and stability of our Fortune 100 status to every customer relationship and every bond we issue. With deep resources, experienced surety teams, and an organizational commitment to excellence, we're proud to offer a broad slate of commercial bonds, including:
Court and fiduciary
Appeal
Tax appeal
Self-insurer workers compensation
License and permit
Reclamation
Lost instrument
Utility payment
Service and supply
Business services
Public official
ERISA (up to $1M)
Fidelity (up to $500,000)
Miscellaneous
Our expertise is matched by our strong appetite – and we're ready to work with individuals and businesses of all sizes.
Large commercial
Large, commercial markets in the United States, including Fortune 1000 public and private-equivalent companies, are a great fit with Liberty Mutual Surety. We are also eager to work with multinational corporations. Our programs extend up to $750 million, with significant additional capacity for qualified clients.
Small commercial
Individuals, businesses, and nonprofits are often required to obtain surety bonds, including court, license and permit, notary, and other miscellaneous bonds. We support individuals and small to midsize businesses with commercial bond capacity up to $5 million and can supply probate and public official bonds up to $50 million.
This website is intended to be informational. Descriptions are provided only as a summary outline of the products and services available and are not intended to be comprehensive and do not constitute an offer to sell or a solicitation. The products and services described may not be available in all states or jurisdictions. See your policy, service contract, or program documentation for actual terms, conditions, and exclusions. Any inquiries regarding the subject matter set forth herein should be directed through licensed insurance professionals.
Coverage and insurance are provided and underwritten by Liberty Mutual Insurance Company or its affiliates or subsidiaries. When we offer insurance products, we will state clearly which insurer will underwrite the policy. Some policies may be placed with a surplus lines insurer. Surplus lines insurers generally do not participate in state guaranty funds and coverage may only be obtained through duly licensed surplus lines brokers.