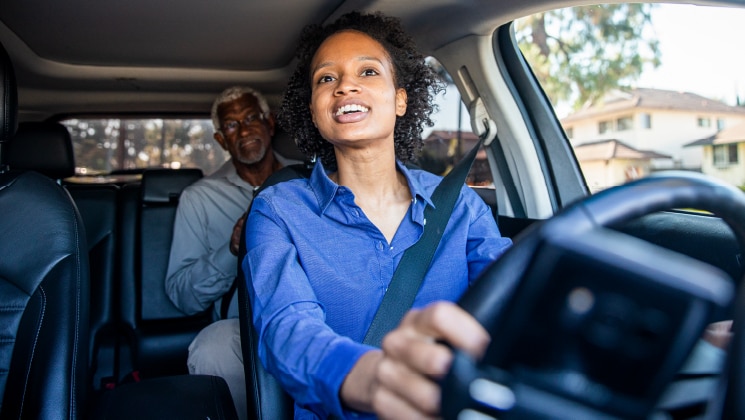 Sharing economy & new mobility
More flexibility, evolving risks
Mobility itself is on the move. Today, privately owned vehicles aren't the only way that people and goods move around. In fact, they share the road with a variety of other modes of transportation, including: ride hailing, on-demand delivery, auto subscription, vehicle sharing, micromobility, and autonomous vehicles.
But when vehicles are shared and technology is evolving, where are the risks, threats, and liabilities? How are claims addressed and resolved?
To fulfill its potential, new mobility needs an equally agile and flexible insurance carrier along for the ride. By working with an insurer that knows the lay of the land — down to every twist, turn, and potential pothole — new mobility providers can not only create superior products and services, but better position themselves for growth further along the road.
Top trends in the new mobility & sharing economy
David Blessing, SVP & Co-Lead of Liberty Mutual Mobility Solutions, discusses the top trends affecting the new mobility & sharing economy space. 
Liberty Mutual Mobility Solutions addresses liability shift
Nick Grant, SVP & Co-Lead of Liberty Mutual Mobility Solutions discusses liability changes in the new mobility space that can create coverage changes.
Liberty Mutual's dedication to the new mobility industry
In the emerging new mobility sector, where vehicles are shared and technology is evolving, new mobility needs an equally agile, flexible and dynamic insurance carrier along for the ride. Hear from David Blessing, SVP & Co-Lead, Liberty Mutual Mobility Solutions, on how our dedicated teams and expansive appetite can help your business grow with us.
Liberty Mutual Mobility Solutions: What are some use cases of telematics?
Nick Grant, SVP & Co-Lead of Liberty Mutual Mobility Solutions, discusses some use cases and advantages of telematics in the platform economy, and how Liberty Mutual is leveraging the vast amount of data that can be collected from telematics and used based insurance (UBI).
A shared partnership
Innovative solutions for new risks
Our dedicated Sharing Economy & New Mobility practice offers custom coverages, regulatory expertise, pricing options, and claims experience to manage the complexity of this emerging market effectively. Our areas of focus include:
Ride hail and on-demand delivery
Vehicle sharing
Subscription auto use
Autonomous vehicles
With a healthy appetite for the new mobility space, we can build customized solutions and offer flexible financial programs with multiple collateral options.
And every solution is backed by our financial strength, security, and capacity as a Fortune 100 company.
Industry-leading expertise
As a leader in new mobility, we have the expertise and tailored solutions to help businesses grow with confidence in an industry moving at light speed.
We combine the depth of a world-recognized, Fortune 100 brand with ground-level shared mobility experience to solve for the whole ecosystem through:
Insurance solutions that help make your products more desirable and easier to consume
Flexible partnerships that help you benefit from our design, execution, and marketing expertise
A dedicated team of industry experts that understands the business pressures and requirements unique to shared mobility for responsive underwriting, product development, and claims handling
Claims handling that navigates complex liabilities, helps our customers manage their claims exposures, and keeps their operations running
Industry and business partnerships to help foster collaboration, promote public education, and define safety standards within the autonomous vehicle sector
Whether it's at the "proof of concept" stage or "market conquest," we help prepare our customers for the entire product journey with a consistent, stable, and flexible insurance foundation backed by:
Regulatory intelligence. We can help navigate the complex jurisdictional and compliance landscape, so customers can move into new and emerging markets quickly.
Custom coverages. We have insurance products and capabilities for shared mobility — auto, excess, captives, surplus, and more.
Data and pricing sophistication. By leveraging our extensive data, customers can find the price points that balance risks and opportunities to drive profitability.
Dynamic risk control. We can recommend practical ways to help manage exposures, assess at-risk driver profiles, and establish best practices for vehicle operators.
Claims expertise. Our dedicated team handles shared mobility claims from beginning to end. We bring together the best of personal and commercial expertise to address claims — from high volumes of auto physical damage to complex liability claims.
Count on us for holistic risk-management strategies to address the needs of the sharing economy and new mobility sector.
Get in touch
Our commercial and specialty insurance products and services are distributed through brokers and agents. If you are interested in our solutions for your business, please contact your agent or broker. If you are an agent or broker, please reach out to our team for more information.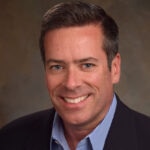 David Blessing
SVP & Co-Lead, Liberty Mutual Mobility Solutions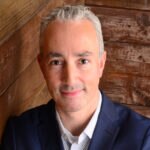 Nick Grant
SVP & Co-Lead, Liberty Mutual Mobility Solutions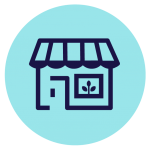 Small business
Visit our Find an agent page to locate an independent agent in your area.
This website is intended to be informational. Descriptions are provided only as a summary outline of the products and services available and are not intended to be comprehensive and do not constitute an offer to sell or a solicitation. The products and services described may not be available in all states or jurisdictions. See your policy, service contract, or program documentation for actual terms, conditions, and exclusions. Any inquiries regarding the subject matter set forth herein should be directed through licensed insurance professionals.
Coverage and insurance are provided and underwritten by Liberty Mutual Insurance Company or its affiliates or subsidiaries. When we offer insurance products, we will state clearly which insurer will underwrite the policy. Some policies may be placed with a surplus lines insurer. Surplus lines insurers generally do not participate in state guaranty funds and coverage may only be obtained through duly licensed surplus lines brokers.