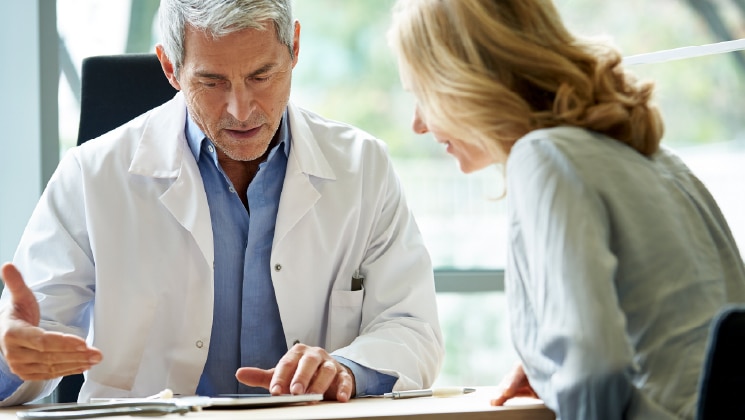 Niche protection for medical providers
As a leader in the healthcare program market, we deliver comprehensive solutions for medical providers with unique coverage needs or hard-to-place risk. We offer programs for a variety of professionals, from chiropractors and dental hygienists to medical assistants and optometrists.
Our healthcare programs are supported by a team with more than 30 years of combined experience working with program administrators to develop customized protection for this unique sector.
A protective partnership
If you're looking for specialty insurance programs that offer tailored coverage for medical providers in niche industries, look no further than Ironshore.
From chiropractors to optometrists, medical providers with unique risks can receive coverage that fits their needs.
Program features include:
Minimum premium: $3M
Limits: for individuals $1M/$3M up to $2M/$6M in Virginia; for other risks up to $10M
Claims-made and occurrence depending on product
Target business profile:
Individual allied healthcare practitioners
Individual doctors and small groups of six or fewer
Small miscellaneous facilities under $25K*
Small home health under $175K*
*Offered on both a program and open brokerage basis, as preferred by the broker
Explore our comprehensive portfolio, all supported by the strength and stability you've come to expect from us.
Blanket school programs for healthcare students
Chiropractors
Certified registered nurse anesthetists
Dental hygienists
Medical assistants
Medical technologists
Occupational therapists
Optometrists
Pharmacists
Phlebotomists
Physician assistants
Physicians and surgeons
Physical therapists
Physiologists
Respiratory therapists
Speech pathologists
Get in touch
Our commercial and specialty insurance products and services are distributed through brokers and agents. If you are interested in our solutions for your business, please contact your agent or broker. If you are an agent or broker, please reach out to our team for more information.