5 MIN READ
Published 05/10/2022
3 behavioral health risks to watch for healthcare organizations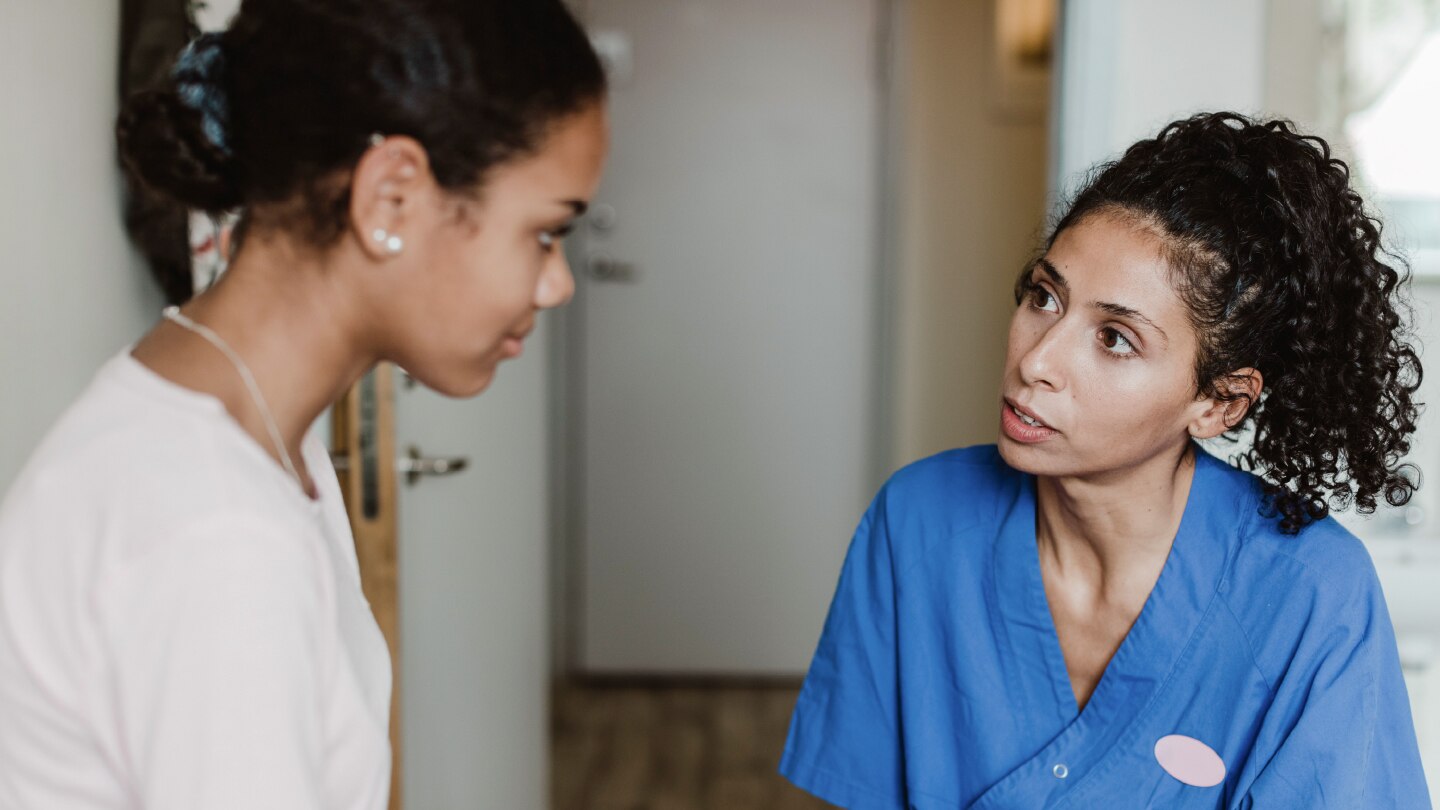 In the classic healthcare scenario, patients have health problems, and providers have treatments. Healthcare providers too rarely have time to care for themselves. Risk managers in the healthcare industry find themselves at a critical point in this dynamic, with the pressures of the COVID-19 pandemic and other factors driving exhaustion, burnout, and attrition in their workforces.
Behavioral health, and the mental health disorders related to it, pose a massive challenge across contemporary society. Up to 20 percent of American adults may be diagnosed with mental illness each year, and the impact can be detrimental to individuals and organizations1. Many people, including some healthcare providers, do not fully understand behavioral health issues. And for those who need care, other obstacles can include:
Stigma or embarrassment surrounding mental health
Insufficient access to care (distance and transportation)
Insurance coverage limitations
Out-of-pocket costs
Scarcity of mental health clinics and inpatient beds
Lack of available convenient outpatient urgent/acute care
Healthcare industry managers need to seriously consider the risks they face because of mounting pressures on behavioral health, and to review strategies to mitigate them.
A family history or prior patient history of mental health issues or drug/alcohol abuse may often place a person in a high-risk category for future care needs. Behavioral health problems affect 20 percent of young people and about two-thirds of those are not getting appropriate help1. Patients who need behavioral health assistance are showing up at healthcare facilities and presenting with physical conditions that might hide an underlying behavioral health issue.
Recognizing a behavioral health need or a mental health issue in a patient can:
Prevent an escalation
Minimize the length of time of the suffering
Facilitate the return to a normal level of functioning sooner
Reduce the chance of long-term disability
Healthcare organizations can help their patients better and achieve better outcomes if they make watching for behavioral health issues a standard practice.
Delivering quality care can be difficult even on a good day. Should a healthcare worker of any type exhibit signs of having mental health-related issues, efforts should be made immediately to discreetly and respectfully address the situation. To not do so would most likely make matters worse by allowing the suffering to continue and increase the chance of providing a less than optimal quality of patient care. Healthcare workers or managers identifying an employee with a potential issue should:
Pursue a resolution as soon as the need is identified, even if it is awkward or difficult.
Address behavioral health issues in a positive, helpful manner.
Reach out casually or confidentially to the employee, and potentially to a person both parties respect, to seek guidance.
Immediately notify a supervisor if there is a danger of harm to a patient or others.
Should an adverse patient care event occur due to unaddressed behavioral health issues:
All parties' privacy and confidentiality must be maintained.
All review activities and findings should be addressed promptly and protected as part of the Quality Assurance/Quality Improvement/Patient Safety program.
Only those with a need to know should be included in these review activities.
Follow-up should assure that any behavioral health conditions are resolved prior to the healthcare worker returning to work.
The risk manager should promptly notify legal counsel and assure that all relevant communications and documentation related to the occurrence are protected under attorney-client privilege.
3. Supporting your workforce
Confronted by an unprecedented labor shortage, long hours, and everyday exposure to illness, healthcare workers face extraordinary stress. The coronavirus pandemic has made this challenge even greater. As a result, mental health issues among workers are not uncommon.
A worker's unaddressed behavioral health issue can have an impact on the worker, patients, and the facility, including:
Physical and/or emotional harm
Injuries to individuals
Property damage
Reputational and or financial loss to the organization
Adverse impact on accreditation status
Negative effects on licensure
In addition, they may cause workers to leave the healthcare workforce, at a time when skilled labor is scarce and new hiring is exceptionally difficult. Strategies to retain talent, such as providing employee assistance programs, knowing your workers and listening, maintaining a culture of safety, and offering appropriate flexibility, can also assist with behavioral health concerns, but are not a substitute for identifying issues and getting appropriate treatment.
If a worker exhibits symptoms, address the situation discreetly and respectfully by:
Initiating a casual conversation to see if the person will open up and seek help
Reaching out confidentially to someone the person trusts and respects, if necessary
Notify a supervisor immediately, if necessary
Removing the worker from the workplace, if necessary
Taking action as early as possible to prevent escalation and protect the worker and healthcare patients
Healthcare organizations need to remain vigilant for signs of behavioral health issues in their patients, and within their teams. Common signs of a mental health disorder can include changes in mood, thoughts, and behavior such as:
Prolonged sadness
Excessive fatigue
Unexplained drowsiness
Signs of self-harm
Neglect of appearance and cleanliness
Weight gain or loss
Missing appointments or time from school
Unexplained frequent absences from work
Gastrointestinal symptoms unrelated to physical illness
Frequent headaches
Irritability
Financial difficulties
Self-isolation
Other unexplained personality changes
For more information and a more detailed guide for healthcare organizations to identifying and managing behavioral health issues, read our report, "Early recognition of behavioral health needs," by Sandra Chellew, MBA, RN, CPHRM, CPHQ.
Liberty Mutual creates protective partnerships with healthcare businesses, providing solutions for complex risks and expertise that delivers. Learn more about how we support the full range of healthcare organizations with their risk management and mitigation.
1. Position Statement 41: Early Identification of Mental Health Issues in Young People, Mental Health America, Alexandria, VA, September 18, 2016, p.3

References
Position Statement 41: Early Identification of Mental Health Issues in Young People, Mental Health America, Alexandria, VA, September 18, 2016 (expires December 31, 2021).
Cherry, Donald M.S., et al., Mental Health-related Physician Office Visits by Adults Aged 18 and Over: United States, 2012-2014, NCHS Data Brief No. 311, June 2018.
Marcus, Judith T, MD, Medical Director of Behavioral Health, Legacy Health System, Oregon, OSHRM presentation: Risk Management Challenges in Behavioral Health, May 13, 2016.
This website is general in nature, and is provided as a courtesy to you. Information is accurate to the best of Liberty Mutual's knowledge, but companies and individuals should not rely on it to prevent and mitigate all risks as an explanation of coverage or benefits under an insurance policy. Consult your professional advisor regarding your particular facts and circumstance. By citing external authorities or linking to other websites, Liberty Mutual is not endorsing them.