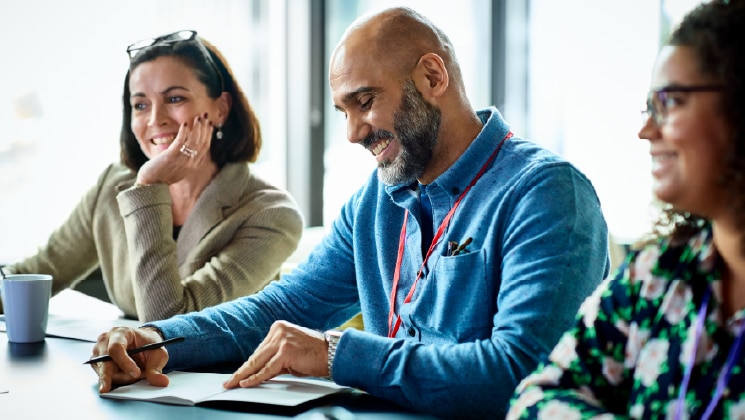 Programs
Your wholesale partner
Tailored for niche markets
Ironshore is a leader in the specialty insurance program market and delivers comprehensive solutions for businesses with unique coverage needs or hard-to-place risk.  We built our company for tomorrow — that's why our clients are prepared today.
Partner with us and you benefit from market-leading capabilities, including risk control resources to proactively manage potential loss and claims services that drive better outcomes.
All our programs are managed by proven, established program administrators that have the in-depth knowledge to develop customized solutions for the niche markets they serve.
Our wholesale broker partners can feel confident in our 35 years of experience developing a wide range of specialty programs, from contractors and healthcare professionals to property and organizations administering self-insured benefits programs, all backed by the strength and stability of a Fortune 100 company.
What sets Liberty Mutual Programs apart?
From risk transfer offerings to providing more than 30 products in various formats, we have the experience that is unmatched in the marketplace!
Find a world of opportunity right here
In our interconnected world, globalization is having a profound effect on corporate decision making. Coordination among our business lines helps create efficiencies that translate into savings for our customers and distribution partners.
What's new in the programs space?
Innovation is alive and well in the programs space. Find out what's fueling our enviable growth rate.
M&A valuations and activity
In light of all the recent M&A activity, find out why our programs space is the place to be! Liberty's strong balance sheet and focus on long-term relationships allow us to partner with MGAs to focus on our policyholders and brokers as they navigate the landscape of changing valuations and consolidation.
We are looking to grow with you
Realize your potential by teaming up with us. With relationships that go back decades, our programs partners are well positioned for future growth. We make use of transformative tools that put our insured customers, distribution partners, and program administrators' interests first.
Solutions for hard-to-place risk
At Ironshore, we understand the program business and our dedicated team is uniquely positioned to offer a broad range of commercial insurance products, industry expertise, and responsive claims service to help program administrators, managing general agents (MGAs), managing general underwriters (MGUs), wholesale brokers, and binding groups build market-leading solutions for their customers.
When you work with us, you'll benefit from our:
Solid reputation, financial strength, and stability as a Fortune 100 company
Distribution reach, which includes access to more than 10,000 agent locations
Marketing expertise and resources
Array of coverages to meet specific needs of target business classes
Flexibility to offer multiple underwriting methods and distribution types
We deliver as only an industry leader does: reliably, confidently, and through mutually beneficial relationships that put your programs first.
For your agency's clients
If your agency is looking for wholesale specialty insurance programs that offer tailored coverage for businesses in niche industries, look no further than Ironshore's program team.
By working with proven, established program administrators, we've built a powerful network of programs for traditionally underserviced industries — so your clients with hard-to-place risks can receive coverage that fits their needs.
We are constantly evolving to meet the diverse needs of the programs marketplace, developing tailored solutions for specialty and hard-to-place risk in niche industries.
Allied healthcare professionals
Commercial hull
Employer stop loss
Fidelity and crime
Fire suppression and sprinkler contractors
Miscellaneous professional liability
Professional liability for physicians and surgeons
Real estate exposures
Wholesale heavy hitters: Programs
Colin Sullivan, VP and Division Underwriting Manager of Ironshore Programs, discusses how he partners with everyone from roofing contractors to professional surgeons to deliver customized solutions for the commercial insurance market.
Get in touch
Want to know more about what we can do for you? Contact a member of our wholesale team today.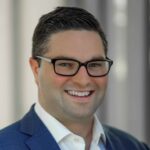 Colin Sullivan
VP, Division Underwriting Manager, Ironshore Programs
Program inquiries
Additional resources
New program assessment form

Please complete our program assessment to start the conversation and our initial review. Thank you for your interest in working with us!
Related Ironshore solutions
This website is intended to be informational and is solely for the use of properly licensed insurance professionals.  Descriptions are provided only as a summary outline of the products and services available and are not intended to be comprehensive and do not constitute an offer to sell or a solicitation.  The products and services described may not be available in all states or jurisdictions.  See your policy, service contract, or program documentation for actual terms, conditions, and exclusions. Any inquiries regarding the subject matter set forth herein should be directed through licensed insurance professionals.
Coverage and insurance are provided and underwritten by Liberty Mutual Insurance Company or its affiliates or subsidiaries. When we offer insurance products, we will state clearly which insurer will underwrite the policy. Some policies may be placed with a surplus lines insurer. Surplus lines insurers generally do not participate in state guaranty funds and insureds are therefore not protected by such funds. Coverage may only be obtained through duly licensed surplus lines brokers.