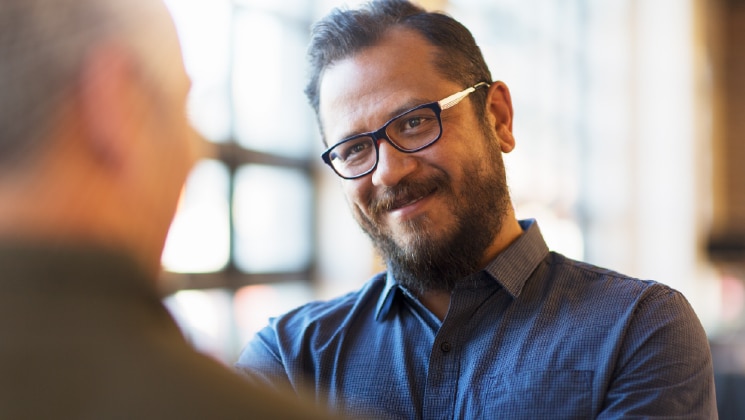 Specialty casualty
You wholesale partner
Specialty casualty solutions for the wholesale market
Some companies have unique operations and face niche or hard-to-place liability exposures. Our specialty casualty solutions from Ironshore help protect businesses against a wide variety of liability risks across a diverse mix of industry classes.
Offering structured programs and terms and conditions to address a wide range of complex exposures, our team can develop flexible solutions to meet the needs of the wholesale market.
Recent wins in general liability and excess liability
Construction

In the construction industry, even a "simple" project can result in complex liability challenges. Our construction solutions from Ironshore deliver expert underwriting, responsive service, and targeted solutions for the construction sector.

Specialty solutions:

Designers and contractors professional liability. Helps protect design-build contractors against claims alleging defects or other mistakes during construction projects.
Owners protected and professional indemnity. Offers added protection over primary professional liability policies and can help safeguard project owners against damages resulting from first- and third-party claims of negligence.


Target classes:

Preferred practice classes: civil contractors, communication contractors, electrical contractors, HVAC/mechanical contractors, commercial general contractors
Selective practice classes: machines/equipment contractors, process engineers/contractors, soil and geotech contractors, structural contractors, residential general contractors
Preferred project types: municipal, manufacturing/industrial hospitality, institutional, apartments, retail and commercial, infrastructure (roads/bridges/rail)
Selective project types: heavy civil, convention centers, stadiums, arenas, oil and gas downstream, casino and resorts, residential

Excess and umbrella liability

Our excess and umbrella liability solutions from Ironshore can help protect businesses' catastrophic claims. Our team is ready to deliver expert underwriting, responsive service, and tailored solutions.

Coverage highlights:

Up to $10M lead umbrella capacity
Up to $25M excess capacity
Available on an occurrence or claims-made basis


Target classes:

Contractors
Distributors
Financial institutions
Fortune 1000 companies
Higher education
Manufacturers
Real estate and hotels
Retailers
Wholesalers
Wrap-ups and projects

Get in touch

Want to know more about what we can do for you? Contact a member of our wholesale team today.

General liability

Our general liability solutions from Ironshore offer a flexible approach and comprehensive coverage for an array of general liability risks.

Coverage highlights:

Primary limits: $1M/$2M/$2M, $2M/$2M/$2M, $2M/$4M/$4M
Available on a claims-made and occurrence basis

Target classes:

Construction

Cell tower
Commercial artisan trade contractors
Commercial general contractors (including apartments)
Commercial wrap/PS/OI
Equipment rental and installation
Fire suppression

Manufacturing

Agriculture equipment/tools
Auto parts manufacturing
Bicycle parts and accessory manufacturers (no e-bike)
Commercial modular building manufacturers
Industrial parts manufacturers
Machinery manufacturers
Trailer manufacturers

Selective classes

Discontinued products/operations
Habitational/Real estate OL&T
Hotels and motels
Miscellaneous services/operations
Restaurants (low liquor)

Get in touch

Want to know more about what we can do for you? Contact a member of our wholesale team today.

Lindsey Wingerning

VP, Division Manager, West

Jeff Hollenkamp

VP, Division Manager, East
Related Ironshore solutions
This website is intended to be informational and is solely for the use of properly licensed insurance professionals.  Descriptions are provided only as a summary outline of the products and services available and are not intended to be comprehensive and do not constitute an offer to sell or a solicitation.  The products and services described may not be available in all states or jurisdictions.  See your policy, service contract, or program documentation for actual terms, conditions, and exclusions. Any inquiries regarding the subject matter set forth herein should be directed through licensed insurance professionals.
Coverage and insurance are provided and underwritten by Liberty Mutual Insurance Company or its affiliates or subsidiaries. When we offer insurance products, we will state clearly which insurer will underwrite the policy. Some policies may be placed with a surplus lines insurer. Surplus lines insurers generally do not participate in state guaranty funds and insureds are therefore not protected by such funds. Coverage may only be obtained through duly licensed surplus lines brokers.