3 MIN READ
Published 02/12/2018
Technology trends in manufacturing: keep the advances, avoid the risks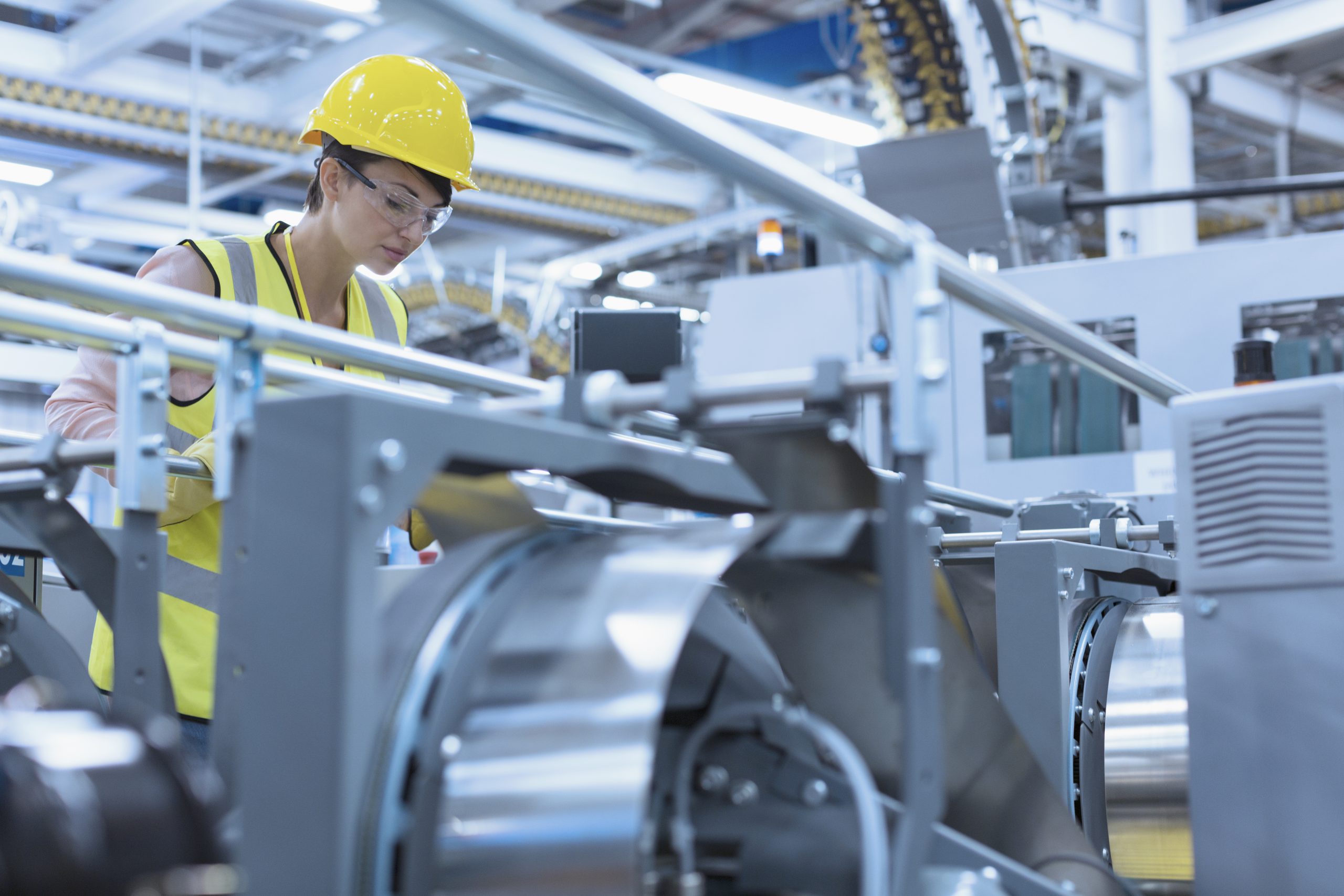 Manufacturers have long embraced robotics and automation to boost efficiency and control costs. Now, advances in 3-D printing and wearable technology are bringing exciting changes to the sector. With the rapid advancements and growth in these fields, companies need to carefully plan how to incorporate these technologies and manage new risks.
Technology is advancing so quickly that relevant standards aren't always in place, and the potential impacts to operations may not be immediately clear.

-Seth Hedrington, Division General Manager, National Insurance Casualty, Liberty Mutual Insurance
3-D printing blurs traditional roles, introducing new liabilities
Additive manufacturing, or 3-D printing, has been around for nearly 30 years, but shorter production times, lower costs, and improved quality have sparked increased interest. While 3-D printing is a game-changing technology for manufacturers, it can change the supply chain and introduce risks. Now it's not always clear who's a designer, a manufacturer, or a supplier. Some parts of the supply chain may see shifts in responsibilities, while other parts may be removed altogether. These changes can expose businesses to:
Product and professional liability. An industrial equipment manufacturer that adds product design to its duties may now be responsible if the final product isn't up to standard, or causes damage or injury.
Litigation related to intellectual property infringement and counterfeiting. Companies with proprietary designs that make final products or components for original equipment manufacturers could be at risk. Counterfeiters can now scan, print, and sell inferior versions of a manufacturing company's products, exposing that company to lawsuits over products it did not manufacture and designs it did not create.
Minimizing risk by zeroing in on process
Industrial manufacturers can stay on top of these new risks by teaming up with knowledgeable insurers and brokers that understand their operations. "We can help customers focus on what's new or different in their supply chains," notes Hedrington. Companies should consider these questions:
Are you assessing the quality of materials used in 3-D printing at each stage?
Are you stress-testing designs to ensure printed products are produced as intended? Are you testing the finished product?
Do you have contracts in place to clarify responsibilities of and potential liabilities for all parties?
Does your standard general liability policy cover you if your digital designs are defective? Do you need a separate professional liability policy?
Trying on wearables to boost safety and performance
Wearable technology is a fast-growing industry, poised to boost health, safety, and productivity in the workplace. Wearables range from clothing — shirts, vests, socks — to accessories like glasses and wristbands, and even stickers placed on the skin. In the workplace, wearables may help a company do any of the following:
Monitor an employee's body movements, posture, or vitals to identify risks that could lead to accidents and injuries.
Signal machine operators to sudden stops in emergencies or even shut down equipment if an employee gets too close.
Provide audio and visual instructions to an employee.
Alert an employee if a work situation becomes dangerous because of excess noise or other exposures.
Even with these potential benefits, wearables could present new challenges. By planning ahead, manufacturers can get the most out of wearable technology:
Identify problems with your processes and safety programs. Then pinpoint wearable solutions that could make a difference in those specific areas.
Consider unintended consequences of adding a wearable device. Could it distract workers, putting them in danger? Could it overinflate workers' confidence, causing them to underestimate a hazard?
Plan for data security and privacy concerns that come with collecting health and other information from employees.
Determine how wearable technology may interact with other equipment. For example, could devices unintentionally block another machine's emergency shutdown signal?
The potential for advances in both manufacturing and safety is exciting — provided you find the right insurance partner to help you adopt the technology with eyes wide open. "Look for an insurer with experience, expertise, and resources to grow and change with you," advises Hedrington. "Because the pace of change is only going to increase."
This website is general in nature, and is provided as a courtesy to you. Information is accurate to the best of Liberty Mutual's knowledge, but companies and individuals should not rely on it to prevent and mitigate all risks as an explanation of coverage or benefits under an insurance policy. Consult your professional advisor regarding your particular facts and circumstance. By citing external authorities or linking to other websites, Liberty Mutual is not endorsing them.