5 MIN READ
Published 06/24/2022
5 supply chain risks: tips for manufacturing, wholesale distribution and retail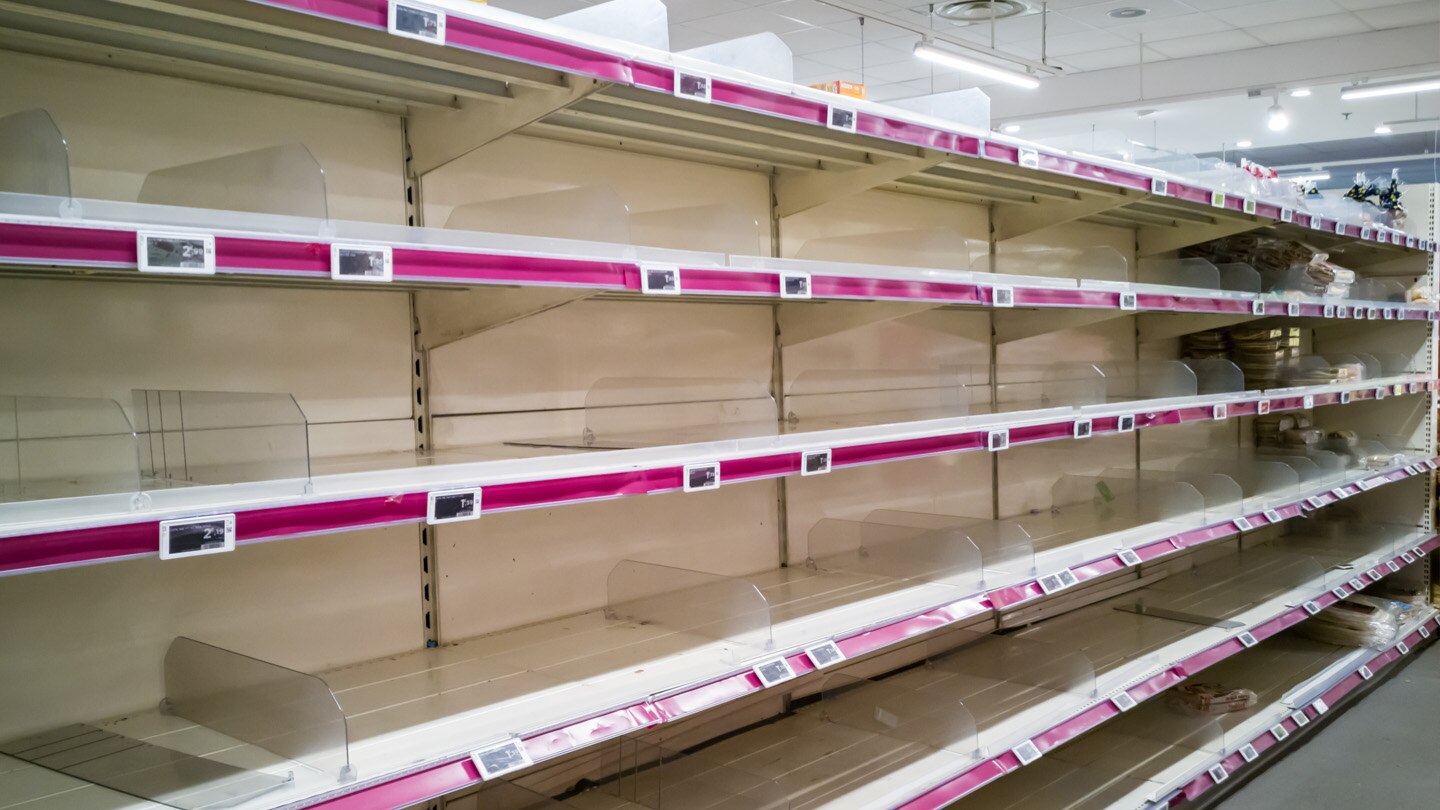 Businesses in the manufacturing sector are facing a global supply chain crisis, largely due to a labor shortage, the COVID-19 pandemic, and natural disasters — and the wholesale distribution and retail industries are feeling the squeeze from the resulting product shortages. Furthermore, price increases and disruptions in the wholesale and retail workforce are equally affecting the supply chain disruptions down the stream of commerce. As a result, risk managers have been charged with solving a deluge of problems, from employee injuries and burnout to costly trucking and ocean freight delays. In this article we map out five key risks to watch out for, along with concrete tips to help mitigate them.
1. Business interruptions
Rampant shipping delays lead to late — or even missing — shipments, which can snowball into unfulfilled orders for wholesale distributors and retailers. Risk managers can plan more efficiently for these disruptions by shifting their focus to identifying potential blockages in the pipeline rather than worrying about the likelihood of them happening.
Tips to mitigate business interruptions
Diversify your supplier base
Maintaining relationships with several suppliers helps create a contingency when critical materials and parts are scarce. Remember that having backup vendors is especially important when it comes to essential components and materials.

Maintain proper insurance
Many wholesale distributors and retailers are preparing for future disruptions by increasing inventories and stockpiling supplies, but this practice makes it more challenging to predict inventory values and calculate appropriate insurance limits. Talk to your insurance broker to ensure that added products and property reserves are properly valued in your policy.
"Maintaining relationships with several suppliers creates a failsafe when critical materials and parts are scarce."
2. Employee burnout and injuries
The labor shortage is not only causing delays in product and supply delivery — it's also increasing the workload for current employees, resulting in mental and physical health challenges. In addition, the significant increase in online orders and the pressure to deliver them on time can result in more accidents. In fact, overexertion injuries caused businesses to lose almost $12.63B in a year.
Tips to mitigate employee burnout and injuries
Invest in training
Adjusting how employees handle equipment and materials before overexertion becomes injury can help reduce absences, pain, and medical costs—not to mention worker's compensation claims. Proper training is especially critical for new and deconditioned employees.

Check your auto coverage
To help ease the truck driver shortage, the retail industry is hoping Congress will pass the DRIVE-Safe Act — a bill designed to allow younger truck drivers to deliver goods across state lines. But adding less-experienced drivers to your fleet can lead to more accidents and injuries. Risk managers should reach out to their insurers to ensure their auto coverage is adequate and that the proper controls are in place to reduce the risk of accidents. In addition, effective usage of telematics can help monitor driver performance and reduce vehicle crashes and fleet expenses over the long-term.
While diversifying your supplier base helps increase resiliency, it can also lead to unforeseen product and construction defects. Engaging with new suppliers increases risk and can even lead to an uptick in litigation due to faulty materials.
Tips to mitigate the effects of a product recall
Thoroughly vet new suppliers
Not all suppliers are equal, so fully vetting alternate vendors is essential when diversifying your supplier base. Even a small change in the type of metal or plastic you use could have disastrous ramifications. Develop a matrix of necessary supplier criteria to audit potential supply partners.

Use risk transfer to your advantage
As you consider alternate suppliers, talk to your insurer to ensure risk is attributed to the appropriate party. While manufacturers are often focused on getting products out the door quickly, neglecting risk transfer for the sake of speed can lead to major losses down the road.
4. New technology breaches
As many manufacturers, wholesale distributors and retailers leverage e-commerce platforms and automation to combat the labor shortage, increasing technology usage opens the door to cyber-attacks, which can lead to operational interruptions and the theft of private customer data.
Tips to mitigate technology breaches
Review cyber coverage
Cyber liability coverage is a critical part of your risk management strategy. A data breach can lead to lost revenue, data recovery costs, and more. Talk to your insurer to identify common risks for your specific industry.

Prioritize security
Audit data security practices — especially in legacy systems, which are more at-risk for breaches. With human error causing 90 percent of data breaches, training employees in cybersecurity best practices should be a top priority. If using third-party vendors for cyber security protection, evaluate their cyber safety protocols and be aware of the risks if a breach occurs and how your organization can mitigate its own exposure in this instance.
5. Ocean freight delays and costs
The cost of ocean freight skyrocketed during the pandemic, and remains elevated today. As businesses look for ways to combat rising shipping costs, some are even delaying payments to suppliers, leading to trade credit issues.
Tips to mitigate ocean freight problems
Enhance inventory management
Identify critical components and build strategic reserves to build a production buffer in the event of disruption, Examples include investing in relationship management software "ERP" systems, and Radio-Frequency Identification (RFID) tracking that enables transparency throughout the supply chain.

Reduce reliance on "just-in-time" principles
Source only what is needed, when needed — for critical materials or components. Build up strategic reserves of critical components to ensure a production buffer in the event of disruption.
Explore direct fulfillment
Tighten control of your supply chain by controlling fulfillment internally. Shipping products directly to consumers, for instance, could help mitigate the risk of disruption caused by intermodal transportation methods.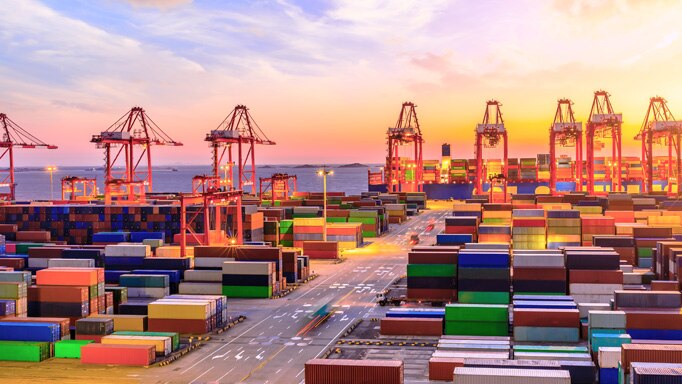 Supply chain disruption: rethink your weakest link
Supply chain disruptions can affect a business in a variety of ways. Companies that establish and follow robust supply chain risk management strategies are better positioned to respond and recover from interruptions.
Find out more
Updating coverage to match operational changes
In today's post-pandemic environment, where supply chain disruptions have moved from the occasional one-off to the ordinary, companies can no longer rely on outdated procurement models. Stabilizing your workforce, enhancing inventory management, and updating and upgrading old and vulnerable systems are just a few ways businesses can adapt to this new normal.
Insurance providers are critical partners during these business changes, helping companies re-evaluate their risk exposures and adjust coverages to help ensure they're adequately protected. Work with your insurer to understand your time to recovery, find your hidden exposures and supply chain bottlenecks, and build a plan for resilience.
This website is general in nature, and is provided as a courtesy to you. Information is accurate to the best of Liberty Mutual's knowledge, but companies and individuals should not rely on it to prevent and mitigate all risks as an explanation of coverage or benefits under an insurance policy. Consult your professional advisor regarding your particular facts and circumstance. By citing external authorities or linking to other websites, Liberty Mutual is not endorsing them.