4 MIN READ
Published 03/21/2023
Future-proofed: remanufacturing for the circular economy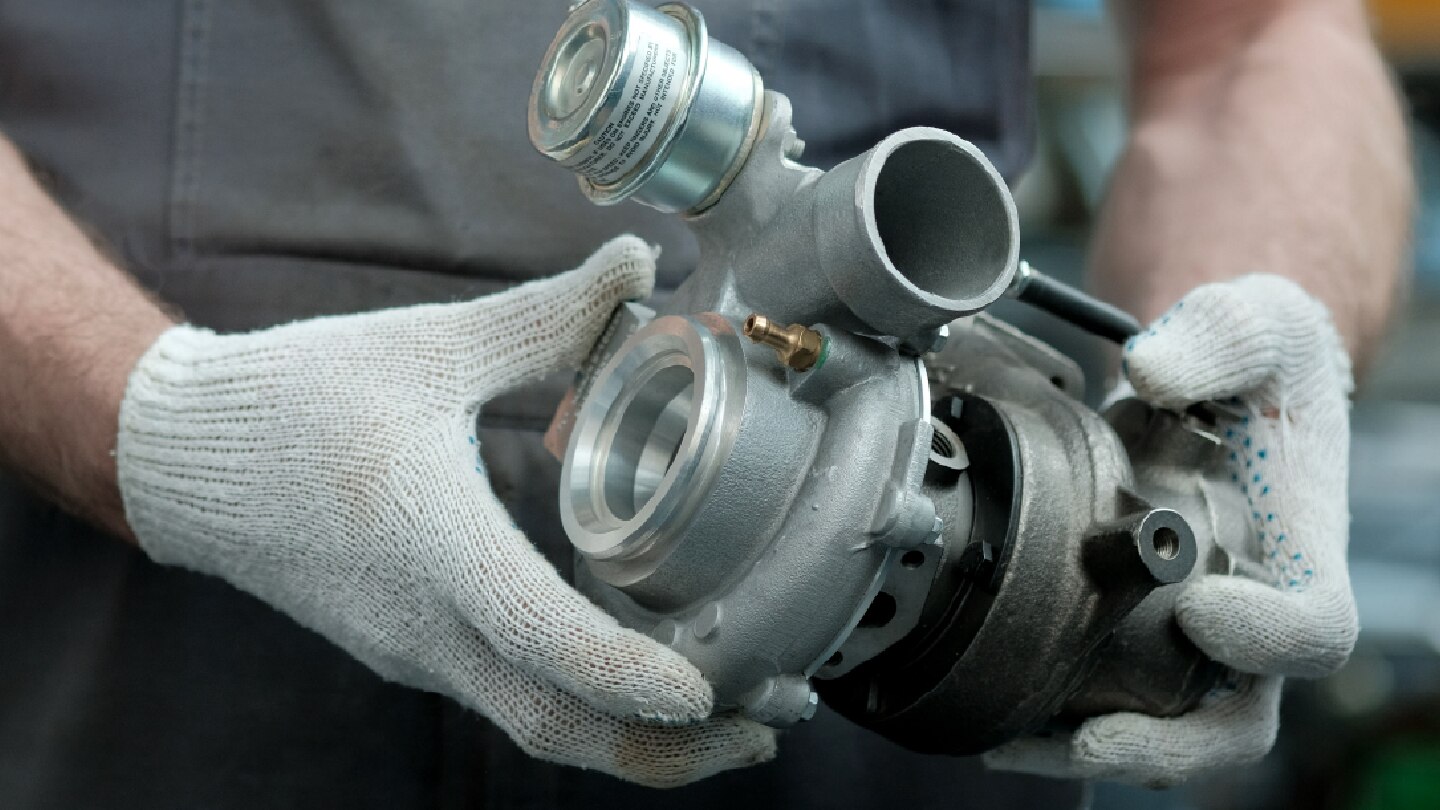 As more and more consumers favor socially conscious companies, corporate sustainability has become a top priority to help stay competitive. Business executives have responded to the shift by implementing green initiatives, with the goal of reducing their carbon footprints and greenhouse gas emissions. One policy that can help this effort is adopting a circular economy model, bolstered by the concept of remanufacturing. The backbone of the circular economy, remanufacturing is a process where a previously sold, leased, used, worn, or nonfunctional product or part returns to the supply chain where it gets transformed into like-new, same-as-new, or better-than-new condition. The philosophy behind the circular economy champions waste and pollution reduction, recirculation of products and raw materials, and environmental protection — all while supporting business and consumers. Over the long term, remanufacturing can reduce the amount of refining, transportation, and processing that is required to turn raw materials into a finished product. Recent positive examples of remanufacturing in action include Dow Inc. and On Running, both of which have taken tangible steps to put the circular economy in motion.
"Future-oriented companies calculate that the benefits of a circular economy outweigh the additional effort it requires."
A recent Manufacturing Leadership Council (MLC) survey found that nearly 60 percent of executives see sustainability efforts as key to competitiveness and business success. At the same time, nearly one in five companies does not design products for sustainability. In this piece, we'll highlight four key risks that may be deterring businesses from adopting a circular economy model — and ways to mitigate them.
1. Supply chains need to be built out in reverse
Often, remanufacturing programs rely on reverse logistics, a process wherein customers return used products to manufacturers for reprocessing. Many reverse supply chains involve the pickup, transportation, and disassembly of used goods, which require updated quality control and safety measures, adding new risks to the workflow.
Liberty Mutual auto and workers compensation coverage can help protect against the hazardous risks associated with transportation, pickup, and disassembly of used goods. Risk managers should reach out to their insurers to ensure their auto and WC coverage is adequate.
2. New technologies add cybersecurity risks
As supply chain processes are re-engineered, they'll likely require strict oversight, which can often be streamlined by new technology systems. Any change or addition in software, however, exposes companies to additional cybersecurity risks. Cybersecurity mitigation and coverage can help protect against malicious software and bad actors in the event that new applications are compromised.
3. Workers are handling materials directly from consumers
Picking up and transporting materials recycled by consumers can expose workers to potential hazardous materials and breaches in industrial hygiene. Heavy equipment with hardened steel components, for example, may contain hexavalent chromium, which can re-enter the manufacturing process in unknown quantities.
Businesses can conduct a product safety risk assessment to keep up to date on any changes since the product was originally manufactured, and a trusted insurance broker can help identify the risks associated with material movement, disassembling hazards, and machine-related risks.
4. Changing part specifications can increase the risk of design flaws
As parts become reconfigured through the remanufacturing process, there's an added inherent risk of design flaws. Additionally, if the remanufacturer is rebuilding units or components that aren't built to original equipment manufacturer (OEM) specs, a recall plan should be in place to manage the identification and removal of defective nonoriginal components.
Manufacturer's errors and omissions (E&O) insurance could help cover a business in the event of financial losses due to a design flaw, and property insurance could help with business interruptions.
Prevention through design
Liberty Mutual's risk control team can consult with customers throughout the design and planning phase of a new remanufacturing model to help identify and mitigate potential risks. Prevention through design encompasses all the efforts to anticipate and potentially eradicate hazards to workers in facilities, work methods and operations, processes, equipment, tools, products, new technologies, and the organization of work in remanufacturing.
A good risk control service should include advanced technical guidance, training webinars, safety programs, and other audit tools. Liberty Mutual's risk mitigation experts bring proven problem-solving strategies to support business goals and objectives, collaborating with risk managers to help prevent and control losses.
Understand common exposures to minimize risk
Remanufacturing has become an important global business practice given its proven ability to curb waste, reduce carbon emissions, and lower the use of natural resources. Over the long term, this process can help reduce the amount of refining, transportation, and processing that is required to turn raw materials into a finished product. Enterprise leaders who anticipate the risks of remanufacturing can help protect employees, consumers, and finances. And insurance programs can offer protection against business interruption, cybersecurity breach, factory defects, accidental environmental violations, and more, all of which insulate businesses from disruptions to operations.
In addition to robust protection offerings, insurance partners provide guidance, consulting, and exposure ratings so that leaders can herald their enterprises into the next decade applying best practices to new practices.
To learn more about how insurance can help future-proof your business, visit our manufacturing site.
This website is general in nature, and is provided as a courtesy to you. Information is accurate to the best of Liberty Mutual's knowledge, but companies and individuals should not rely on it to prevent and mitigate all risks as an explanation of coverage or benefits under an insurance policy. Consult your professional advisor regarding your particular facts and circumstance. By citing external authorities or linking to other websites, Liberty Mutual is not endorsing them.
This website is intended to be informational. Descriptions are provided only as a summary outline of the products and services available and are not intended to be comprehensive and do not constitute an offer to sell or a solicitation. The products and services described may not be available in all states or jurisdictions. See your policy, service contract, or program documentation for actual terms, conditions, and exclusions. Any inquiries regarding the subject matter set forth herein should be directed through licensed insurance professionals.
Coverage and insurance are provided and underwritten by Liberty Mutual Insurance Company or its affiliates or subsidiaries. When we offer insurance products, we will state clearly which insurer will underwrite the policy. Some policies may be placed with a surplus lines insurer. Surplus lines insurers generally do not participate in state guaranty funds and coverage may only be obtained through duly licensed surplus lines brokers.