5 MIN READ
Published 06/23/2022
Solving the supply chain: 4 risk mitigation moves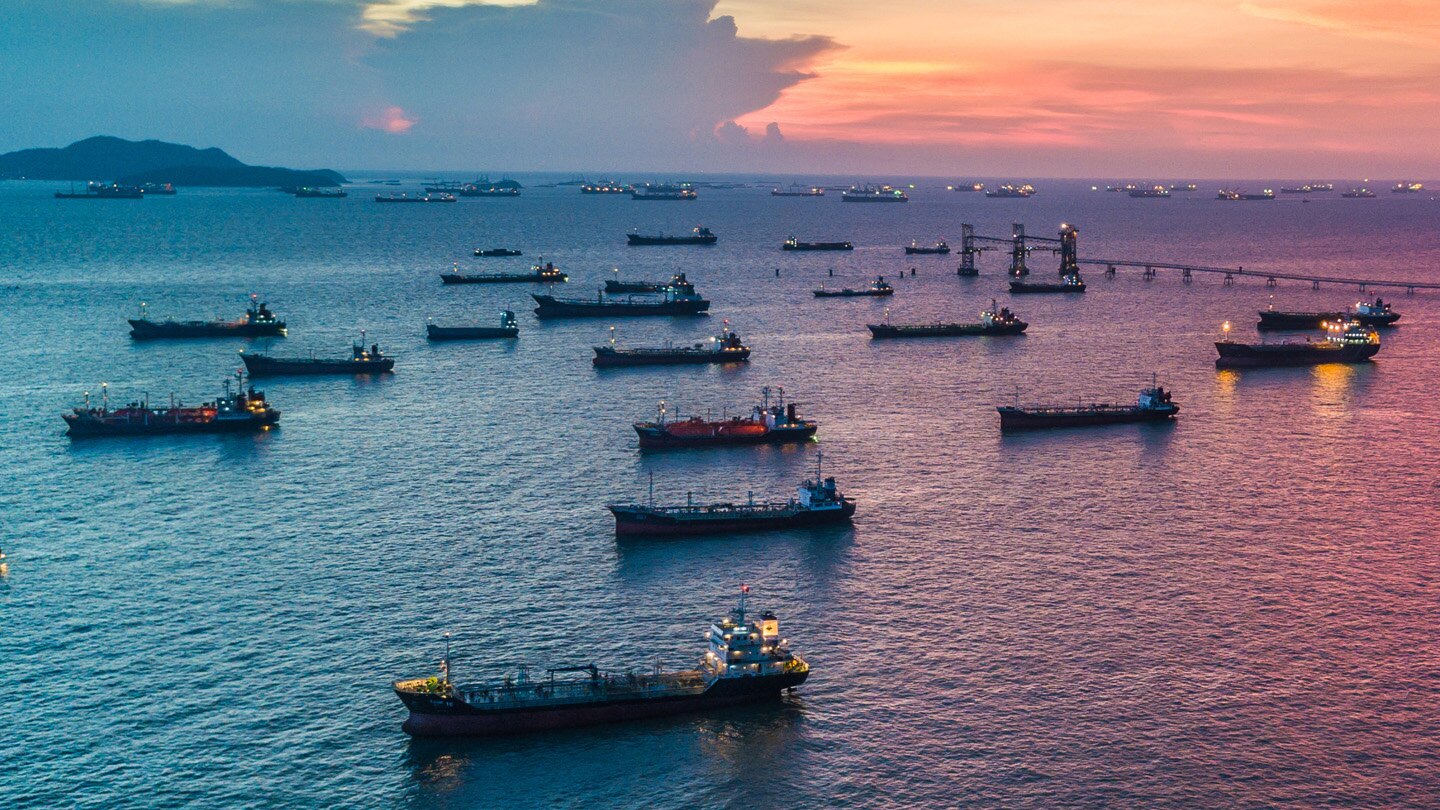 The vital parts and products that industries require to meet consumer demands are in short supply these days, from computer chips to household goods. And while supply chain risk is nothing new for risk managers or underwriters, the perfect storm of a pandemic, the war in Ukraine, and worldwide inflation is creating never-before-seen issues across the entire spectrum of business.
Heath Kidd, manager of industry solutions at Liberty Mutual, says, "It's almost impossible to overstate how serious these supply and labor shortage issues are across the risk landscape for industries like energy, manufacturing, retail, hospitality, construction, and healthcare."
"I read the other day that something like 95 percent of Fortune 1000 companies have reported significant disruption from supply chain right now. That's about as systemic as you can get," adds Seth Hedrington, senior vice president, Major Accounts — Risk Management at Liberty Mutual.
While the severity of supply chain issues has caught many companies off guard, tried-and-true risk-management approaches still apply over time and across sectors.
"Something like 95 percent of Fortune 1000 companies have reported significant disruption from supply chain right now. That's about as systemic as you can get,"
For companies that want to stay ahead of the threat, says Hedrington, "there are risk-management decisions that can be made, including operational considerations that significantly help defray the risks encountered."
4 key risk mitigation measures to manage supply and labor shortage issues
According to Hedrington and Kidd, there are four critical risk mitigation measures your company can take to address supply issues.
1. Manage contracts proactively
According to Hedrington, an essential risk mitigation step is to create contracts that are flexible from the start.
Supply chain and labor shortages create situations where companies may not be able to meet their contractual obligations, putting them at risk for breach of contract or budgetary issue claims. But flexible contracts give businesses more "wiggle room" when it comes to meeting their contracts. Implementing this step requires a serious look at how well your business can meet its obligations under less than ideal circumstances, followed by adding measures that create an adequate response to those circumstances. Then, new contracts can be drawn up to include those new responses.
"An essential risk mitigation step is to create contracts that are flexible from the start."
2. Reassess inventory management systems
Gone are the days of just-in-time delivery systems, as the early days of the pandemic revealed the vulnerability of operations that rely on last-minute sourcing.
"Look at our hospitals as a perfect example of this vulnerability," says Hedrington. "The lack of ventilators, personal protective equipment, and even staff, to handle the initial COVID-19 surges were the product of lack of inventory and proactive talent management."
He adds, "Now we're seeing the same thing happen across a wide range of businesses, from retail to raw materials. And the answer isn't always as simple as keeping more inventory on hand."
That's because an increase in inventory can bring its own set of risks, from adding property and personnel for increased storage capacity to the threat of damaged, outdated, or spoiled products. Companies must make sure that any additions made to meet new inventory warehousing needs are covered by up-to-date property appraisals and insurance coverage.
3. Vet your entire supply chain
Many companies adequately vet their most prominent suppliers. However, according to Hedrington, few bother with secondary and tertiary suppliers. "Changing your point of view on your supply chain to include those beyond your primary sources will help protect you during times of turbulence," he notes. And don't forget to vet carefully all new vendors who are added to meet original vendor shortcomings.
A vital aspect of this step is communication, which should be open and frequent to ensure that everyone involved in the supply chain, no matter the size of their role, is responding to the increased risks and managing them appropriately. As a final reminder, Kidd adds, "You also may want to consider asking that your supply chain vendors include you on their general liability policies."
4. Revisit your business continuity plan
According to Hedrington, every company should address the following: "does your business continuity plan consider who you'll turn to if a primary source of materials dries up?"
Having a second and even third choice of supplier can avoid situations like the infamous Chinese drywall incident, where defective imported drywall was used to help ease supply issues after a series of hurricanes hit the U.S. in the early 2000s.
"Proactively maintaining relationships with all your suppliers, including those lower on the chain," says Hedrington, "can help ensure you have backups if something happens."
"And don't forget to include measures to address quality risks," Kidd adds, "should you inadvertently find yourself in a 'drywall' type situation where a supplier's materials aren't up to snuff."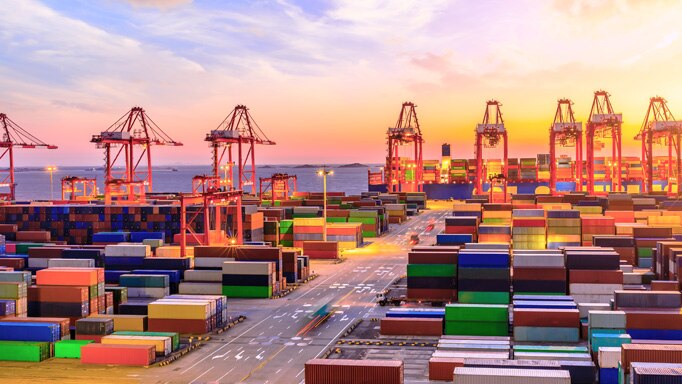 Supply chain disruption: rethink your weakest link
Supply chain disruptions can affect a business in a variety of ways. Companies that establish and follow robust supply chain risk management strategies are better positioned to respond and recover from interruptions.
Find out more
An insurance partnership can help risk-proof your supply chain
As a final tip for businesses struggling with supply chain issues, Kidd recommends reaching out to your insurance provider for guidance — proactively.
"Companies sometimes forget that their insurance partners can help provide guidance and strategy on many parts of the risk control equation," he says, "including supply chain disruptions and labor problems."
"A final tip for businesses struggling with supply chain issues is to reach out to your insurance provider for guidance — proactively."
"We're good at meeting clients where they are," Hedrington adds. "We help find the gaps in their risk-management plans and then work to find solutions to fill them, forming a partnership in all areas of risk management and control — not just insurance coverage."
To learn more about how Liberty Mutual can help mitigate supply chain risks for your industry, visit our supply chain site.
This website is intended to be informational. Descriptions are provided only as a summary outline of the products and services available and are not intended to be comprehensive and do not constitute an offer to sell or a solicitation. The products and services described may not be available in all states or jurisdictions. See your policy, service contract, or program documentation for actual terms, conditions, and exclusions. Any inquiries regarding the subject matter set forth herein should be directed through licensed insurance professionals.
Coverage and insurance are provided and underwritten by Liberty Mutual Insurance Company or its affiliates or subsidiaries. When we offer insurance products, we will state clearly which insurer will underwrite the policy. Some policies may be placed with a surplus lines insurer. Surplus lines insurers generally do not participate in state guaranty funds and coverage may only be obtained through duly licensed surplus lines brokers.