3 MIN READ
Published 03/29/2019
4 safeguards to manage intellectual property risks in manufacturing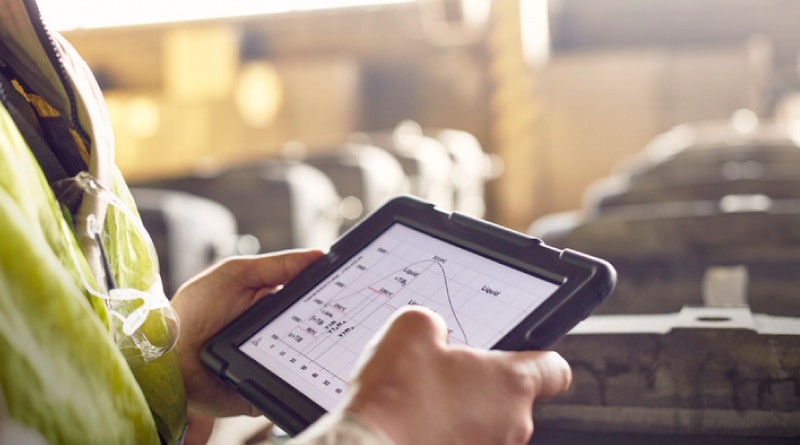 By one measure, more than 80 percent of a company's value is comprised of its intellectual property (IP). Whether it is trade secrets, manufacturing processes or materials, or proprietary products or designs, unique and strategic assets are crucial to a company's very existence. Given that the FBI currently reports that IP theft costs businesses billions of dollars annually, businesses need to pay more attention to this growing exposure.
In fiscal year 2017, for example, the number of seizures of unlawful IP items by law enforcement officials rose 8 percent compared to 2016, according to the National Intellectual Property Rights Coordination Center, a federal enforcement consortium. On top of that, IP-related theft currently costs the U.S. between $225 billion and $600 billion annually, according to the IP Commission Report.
Drivers of increasing intellectual property exposures
To grasp the breadth of their IP risks, manufacturers need to first recognize that the competitive intelligence landscape is changing. Historically, IP theft primarily took place by insiders – disgruntled or opportunistic employees making off with documents, computer disks, or prototypes. By contrast, in the current digital world, IP thieves can operate from anywhere in virtual anonymity – which makes the potential risk pool both wider and deeper.
"A global supply chain typically means a more expansive network, so the potential for infiltration and IP theft is greater. It's important to regularly evaluate who has access, what they have access to, and how that access is secured."

– Zahi Harakeh, Manufacturing Lead, Industry Practices, Liberty Mutual Insurance
Global operations are even more exposed. Relying on several production sites overseas means greater threat of IP targeting by foreign commercial rivals, start-ups, or other competitors – in regions where regulatory, legal, and trade protections may be absent or less stringent and much more challenging to monitor and verify.
Building a risk management strategy for IP risks
For a manufacturer that has invested considerable time and resources developing products, processes, or ideas, implementing an IP risk management strategy is critical for long-term success. First and foremost, limit access to trade secrets and other critical information, only sharing with authorized employees and supply chain partners on a need-to-know basis. In addition, work with your internal team and insurance partners to review the following safeguards:
Scrutinize your supply chain. Identifying and validating suppliers and creating end-to-end visibility throughout the supply chain can help mitigate IP-related risks. Develop formal selection criteria to vet and approve supply chain partners and evaluate their suppliers as well. Share the list of approved suppliers with key internal stakeholders and partners.
Rely on in-house design and production when possible.
Implement lean manufacturing and other practices to manage costs and inventories so that creating products internally is more cost-efficient. And if an exclusive design or key product element differentiates you from your competition, make every effort to keep the development of those assets in-house.
Be choosy about outsourcing. Keep your research and development (R&D) within company headquarters, where you can more easily monitor and protect communications and proprietary knowledge. Work with your legal team to insert stringent protections in all vendor or third-party contracts regarding proprietary and IP rights.
Close gaps in cybersecurity. Cybersecurity must remain top-of-mind, as hackers' attack methods and strategies for using what they steal are getting more sophisticated. Confirm your company's cybersecurity protections are up-to-date and consider encryption software and other tools that make it more difficult to access, share, or print sensitive information. And since many firewalls stop incoming threats but may not restrict outbound data, train all employees on how to avoid breaches and unintended disclosures of protected information. Finally, regularly audit parties with network access and confirm it is appropriate and secure.
This website is general in nature, and is provided as a courtesy to you. Information is accurate to the best of Liberty Mutual's knowledge, but companies and individuals should not rely on it to prevent and mitigate all risks as an explanation of coverage or benefits under an insurance policy. Consult your professional advisor regarding your particular facts and circumstance. By citing external authorities or linking to other websites, Liberty Mutual is not endorsing them.