4 min read
Published 06/01/2021
Reducing safety risks for a returning and deconditioned workforce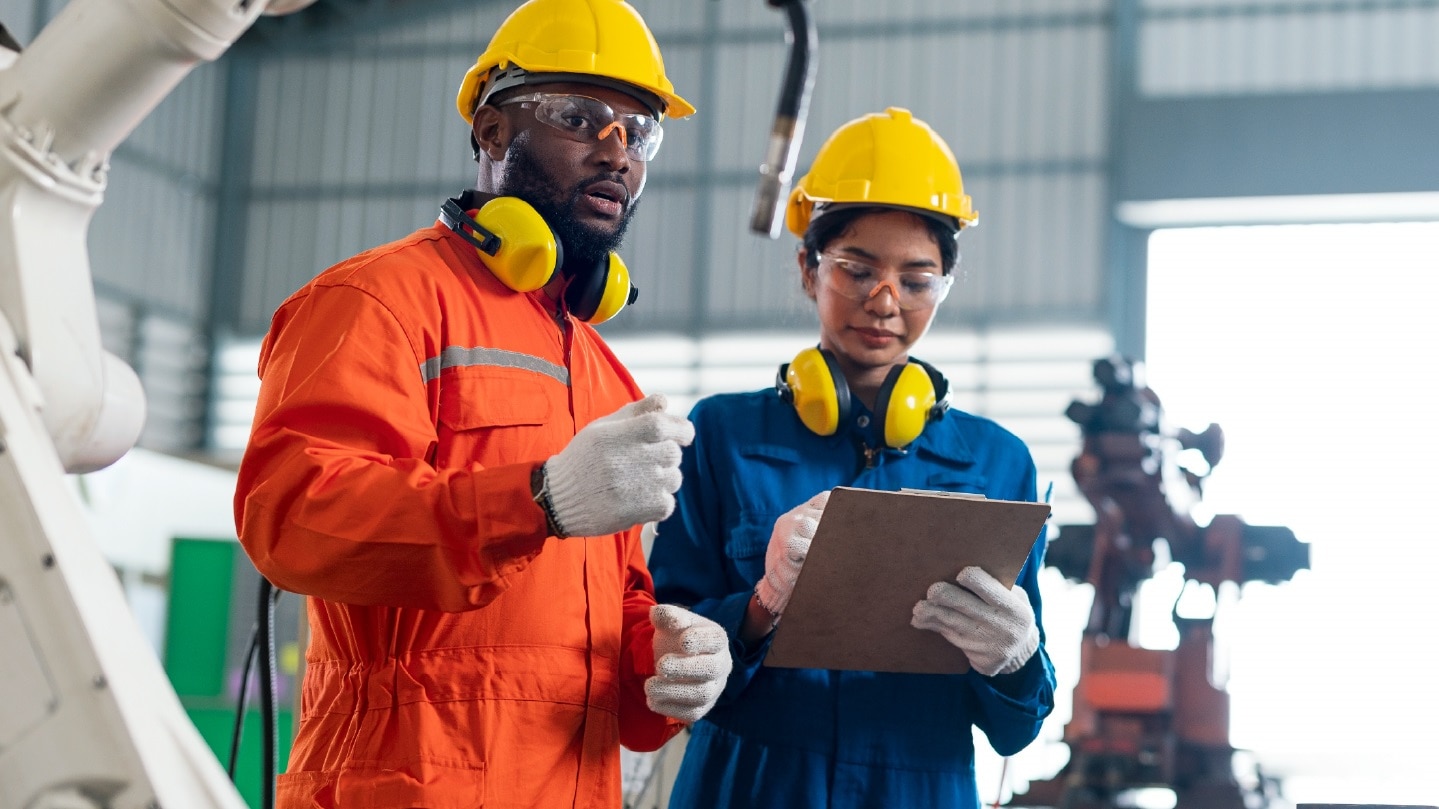 With an accelerated vaccine rollout and the President's expectation of getting "closer to normal" by July 4, 2021, many companies are thinking about moving back to regular operations before the end of the year. Despite this progress, it's clear that the pandemic has made a lasting impact on our workforce—and the safety implications of returning to work need to be carefully considered.
The pandemic-era trend toward layoffs and early retirement means today's workforce has less training and experience than in March 2020. On top of that, a year at home has physically changed our bodies, resulting in what experts call a "deconditioned workforce." Unfortunately, this less trained and deconditioned workforce poses new safety risks for companies, particularly in more risk-prone industries like manufacturing, trucking, and construction. It is important for businesses to consider the safety risks associated with this trend and what they can do to help reduce workplace injury as employees return to work.
Early retirement makes an impact
As a result of the pandemic, many older Americans working in heavily impacted industries retired sooner than planned. According to a study by The Schwartz Center, more than 1 million workers left the workforce between August 2020 and January 2021. In the last year, the unemployment rate for older workers has been significantly higher than mid-career workers—a rare occurrence in the job market.
For companies that laid off a large percentage of their workforce during the pandemic, this means that new hires will have significantly less training and experience than their predecessors. Compounding this problem is the fact that many workers are joining new industries due to COVID-19; according to a study by McKinsey, more than 100 million workers globally, or 1 in 16 people, will need to change occupations because of the pandemic.
All of these factors equate to increased risk for companies—especially those in certain sectors. According to David Perez, chief underwriting officer of Global Risk Solutions at Liberty Mutual Insurance: "In any job with a high safety risk, like construction, trucking, or manufacturing, untrained workers present tremendous exposure for accidents to occur." In high-risk industries where training and experience prevent workplace injury, there is now a much more significant burden on employers to help keep untrained employees safe.
A deconditioned workforce
Even for experienced employees returning to work, there is a greater risk of workplace injury when they come back to their jobs, post-pandemic. This is the result of worker deconditioning, or the degeneration of physical fitness and flexibility from lack of use. Bottom line? After more than a year of sitting at home, many of us simply aren't as prepared to do physical labor as we were before the pandemic.
How bad is the problem? According to HumanTech, every day that we don't use our muscles, we lose 1-3% of our strength. Months of sedentary behavior changes our bodies—and we can't rebuild that strength overnight. Other factors, like reduced cardiovascular fitness and reduced flexibility, also contribute to workplace injury, particularly in the construction and manufacturing industries. It will take weeks or even months for workers to regain the strength they had before the pandemic. In the meantime, companies need to be aware of the increased risk and adjust their insurance policies to reflect that change.
Reduce risk, invest in training
Our workforce and working environment may be different from what it once was—but a commitment to health, safety, and training should remain a key area of focus as companies begin returning to "business as usual." Companies looking to reduce the risks associated with an untrained and deconditioned workforce should invest in training processes, particularly in the first few months back at work. In addition to these new processes, businesses should also review what their key drivers of loss are when it comes to workplace injuries. Every year, Liberty Mutual releases the Workplace Safety Index, a comprehensive study that highlights the top 10 ten disabling workplace injuries that cost U.S. businesses over $1 billion per week.
"The number one best practice is making sure you have procedures and protocols in place to get your workers trained up appropriately," says David Perez. "The more hazardous the occupation, the more time you should allow for the hiring and training process to occur." By investing in your workforce's knowledge and well-being, your company is better prepared to mitigate costly workers compensation claims, accidents, and other liabilities—proving that training is well worth the investment.
This website is general in nature, and is provided as a courtesy to you. Information is accurate to the best of Liberty Mutual's knowledge, but companies and individuals should not rely on it to prevent and mitigate all risks as an explanation of coverage or benefits under an insurance policy. Consult your professional advisor regarding your particular facts and circumstance. By citing external authorities or linking to other websites, Liberty Mutual is not endorsing them.