3 MIN READ
Published 02/12/2018
How to manage opioids and medical marijuana in workers comp claims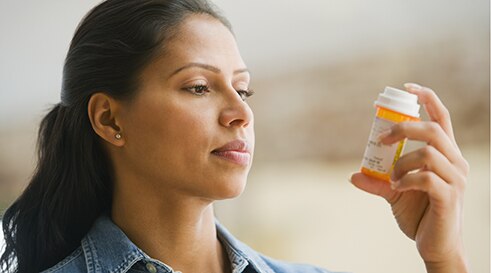 When injured on the job, most employees have peace of mind knowing that their workers compensation programs will help them get the treatment they need to recover and return to work. Employees also know they will receive the care that best fits their specific conditions and medical needs.
Today, updated medical guidelines, new laws, and cultural shifts have helped drive the rise of opioids and medical marijuana as recommended treatments in workers comp claims. However, each of these drugs can create challenges for employees and businesses if not managed effectively.
Managing prescription opioids use and misuse
While the opioid epidemic continues to impact the general population, treatment practices for on-the-job injuries are also contributing. In fact, according to a recent study by the Workers Compensation Research Institute, approximately 65 percent to 75 percent of injured workers treated for pain received at least one opioid prescription.
Historically, opioids were appropriately prescribed to alleviate pain associated with cancer and similar severe pain conditions. Over time, physicians began prescribing opioids for far less severe pain conditions, which has contributed to the rise in misuse and abuse.

— Dr. Craig Ross, National Medical Director, Liberty Mutual Insurance
To help combat opioid misuse and abuse, the Centers for Disease Control and Prevention (CDC) published national guidelines in 2016 to help doctors prescribe opioids appropriately. While primarily for clinicians in the healthcare space, these guidelines are also relevant for the treatment of injured employees in workers compensation claims.
The risks of medical marijuana in workers comp
While cannabis remains a Schedule l drug under federal law, 36 states and the District of Columbia have legalized it in some form. Despite the increased awareness and acceptance of medical marijuana, there is little scientific evidence that it is an effective treatment for workplace injuries. In addition, a medical doctor cannot prescribe medical marijuana but, depending on the state, may be able to order or recommend it so that an individual can get it at a dispensary. Dosages, potencies, chemical makeup, and routes of administration can also vary by dispensary and state.
For these reasons, medical marijuana is not yet common in workers compensation cases, but it is likely to gain popularity and impact claims as more states pass laws that legalize use. Another concern for employers is that medical marijuana use will impede employees' ability to safely do their jobs, potentially resulting in injuries to themselves or others, or property damage.
Managing evolving risks with a flexible claims framework
A forward-thinking claims framework can provide businesses with an effective way to prepare for emerging treatments, like medical marijuana, and also pursue the best outcomes for injured employees. Key aspects of this framework include:
A data-driven approach to identifying high-risk claims
When used effectively, data analytics can help flag high-risk cases early in the claim process. As an example, Liberty Mutual uses analytics to identify injured workers who may be at increased risk for opioid dependency. The company also tracks prescription patterns to identify physicians who may be prescribing opioids too early or frequently.
Deep understanding of the medical, legal, and regulatory environments
Actively engaging with state medical advisory committees and government institutions, and monitoring state-specific legal and regulatory environments, helps employers remain in compliance and promote evidence-based care. For instance, when the CDC released draft opioid guidelines, Liberty Mutual's regional medical directors proactively provided feedback during the comment period, raising concerns about several issues, some of which were addressed in the final guidelines. Liberty Mutual quickly incorporated the CDC's guidelines into its workers compensation claims process to mitigate opioid dependence and misuse.
Communication early and often to promote evidenced-based care
When a worker is injured, effective dialogue should immediately begin across all channels. A knowledgeable insurer knows when to ask the right questions, such as why a physician's prescription isn't adhering to CDC guidelines or if alternative treatment options should be considered. For example, if an injured worker is prescribed an opioid, a Liberty Mutual claims handler may initiate a conversation between the treating physician and a regional medical director or nurse case manager to discuss treatment. In the case of medical marijuana, if an injured employee asks to be reimbursed, the claims handler requests a roundtable discussion with claims, legal, and medical staff to determine if it's the most suitable path. Claims handlers are also trained on how to effectively communicate with injured employees so they can explain why prescriptions may not be appropriate for them.
By selecting a workers comp insurer with the flexibility to quickly adapt to new treatment methods and other trends that impact claims and outcomes, employers can better manage potential challenges and protect the health and safety of employees.
This website is general in nature, and is provided as a courtesy to you. Information is accurate to the best of Liberty Mutual's knowledge, but companies and individuals should not rely on it to prevent and mitigate all risks as an explanation of coverage or benefits under an insurance policy. Consult your professional advisor regarding your particular facts and circumstance. By citing external authorities or linking to other websites, Liberty Mutual is not endorsing them.