2 MIN READ
Published 03/22/2021
Award-winning portal helps ease the pain of on-the-job injuries for all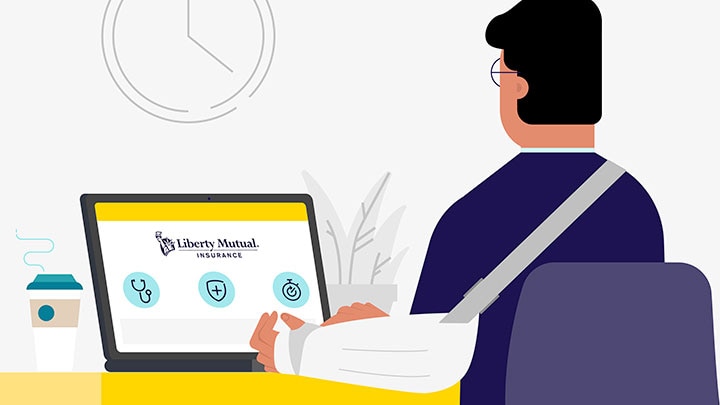 New tools empower employees, promoting better healing and healthier businesses.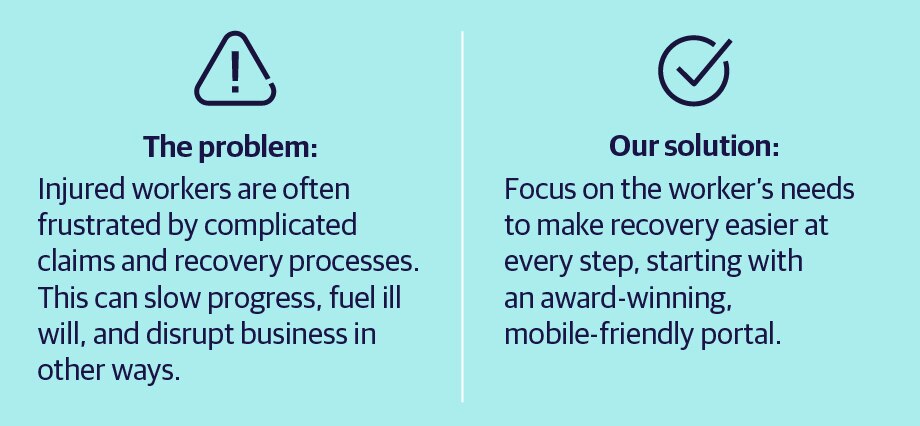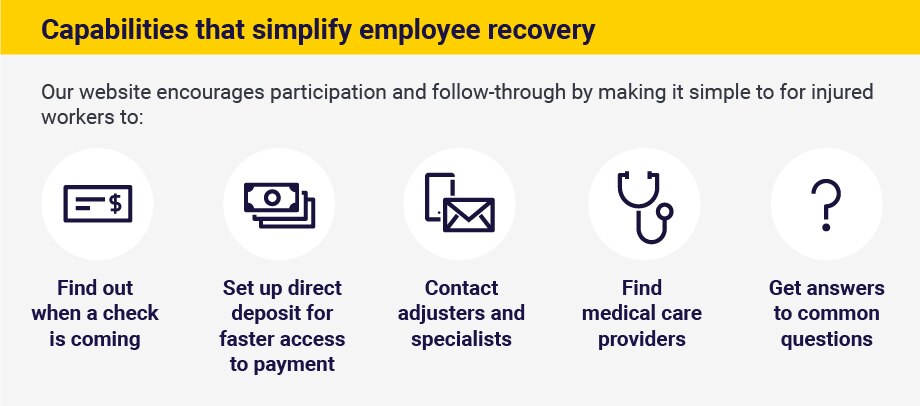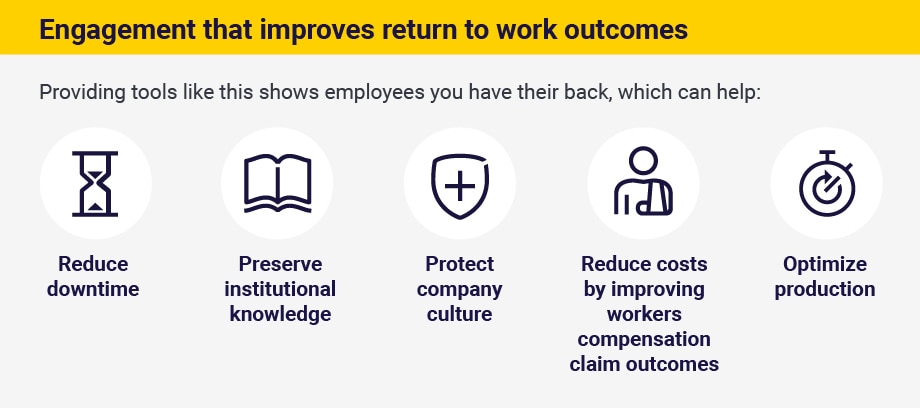 Winner of the 2020 Business Insurance Innovation Award, the website was built from the worker's point of view, using the following four pillars of injured worker advocacy:
Empathy. Put yourself in workers shoes to anticipate and meet their needs.
Clarity. Use clear, simple language the makes the goals and process easy to understand.
Connection. Keep the employer and employee in the loop.
The right care. Keep the employer and employee in the loop.
This website is general in nature, and is provided as a courtesy to you. Information is accurate to the best of Liberty Mutual's knowledge, but companies and individuals should not rely on it to prevent and mitigate all risks as an explanation of coverage or benefits under an insurance policy. Consult your professional advisor regarding your particular facts and circumstance. By citing external authorities or linking to other websites, Liberty Mutual is not endorsing them.