2 MIN READ
Published 10/10/2019
4 criteria for a patient-centered workers compensation process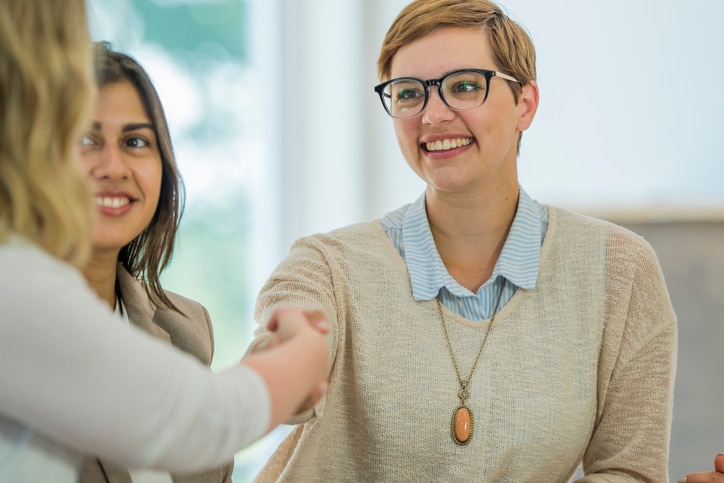 When it comes to handling workers compensation (WC) claims, patient-centered approaches have been taking hold as a strategy to improve the entire process – and we think it's more than a passing trend. Rooted in transparency and collaboration, this new model is credited with solving injured employees' concerns, promoting better relationships, and, ultimately, leading to better outcomes. Follow along to learn the four criteria of an patient-centered WC model.
1. Compassionate Communication
Linking empathy and employee satisfaction with the workers compensation process is a major goal of the patient-centered model. And that means paying attention to the language used throughout a case. Replacing stressful and intimidating words like "investigation" and "lost time," for example, with direct and compassionate terms like "review" and "recovery" can go a long way toward simplifying complexity and clarifying uncertainty.
To ensure that an injured worker feels truly cared for and that help is always available, outreach and user-friendly information about the WC process is a must – both early and often. Establishing early contact demonstrates that employers are genuinely concerned about a worker's well-being, and it offers the chance to anticipate questions, too. Demystifying the roles of claims representatives and nurse case managers, for instance, can be invaluable, reinforcing your goal of transparency from the time a claim is made to the day a case is resolved.
By rethinking every touchpoint with an injured worker, employers have an opportunity to create a positive experience.
3. Responsive Interaction
Keep injured workers updated about how their claims are progressing through a combination of technology and personal contact. Personalizing the interactions helps as well; make sure you use the worker's preferred mode of communication. Moreover, skills like motivational interviewing and therapeutic listening can help reduce employee anxiety and facilitate full recovery. Good approaches can include phone calls, emails, texts, get-well cards, letters, web portals, educational videos, and smartphone apps.
Use collaboration to develop a return-to-work plan that works for everyone and that helps the employee feel confident and safe. The key is to identify a range of options that proactively address each worker's specific recovery needs. From light-duty assignments to transitional employment opportunities, it's critical to actively engage injured workers in their own recovery and return to work.
This website is general in nature, and is provided as a courtesy to you. Information is accurate to the best of Liberty Mutual's knowledge, but companies and individuals should not rely on it to prevent and mitigate all risks as an explanation of coverage or benefits under an insurance policy. Consult your professional advisor regarding your particular facts and circumstance. By citing external authorities or linking to other websites, Liberty Mutual is not endorsing them.