4 MIN READ
Published 01/28/2022
3 risks for the post pandemic wholesaler- distributors industry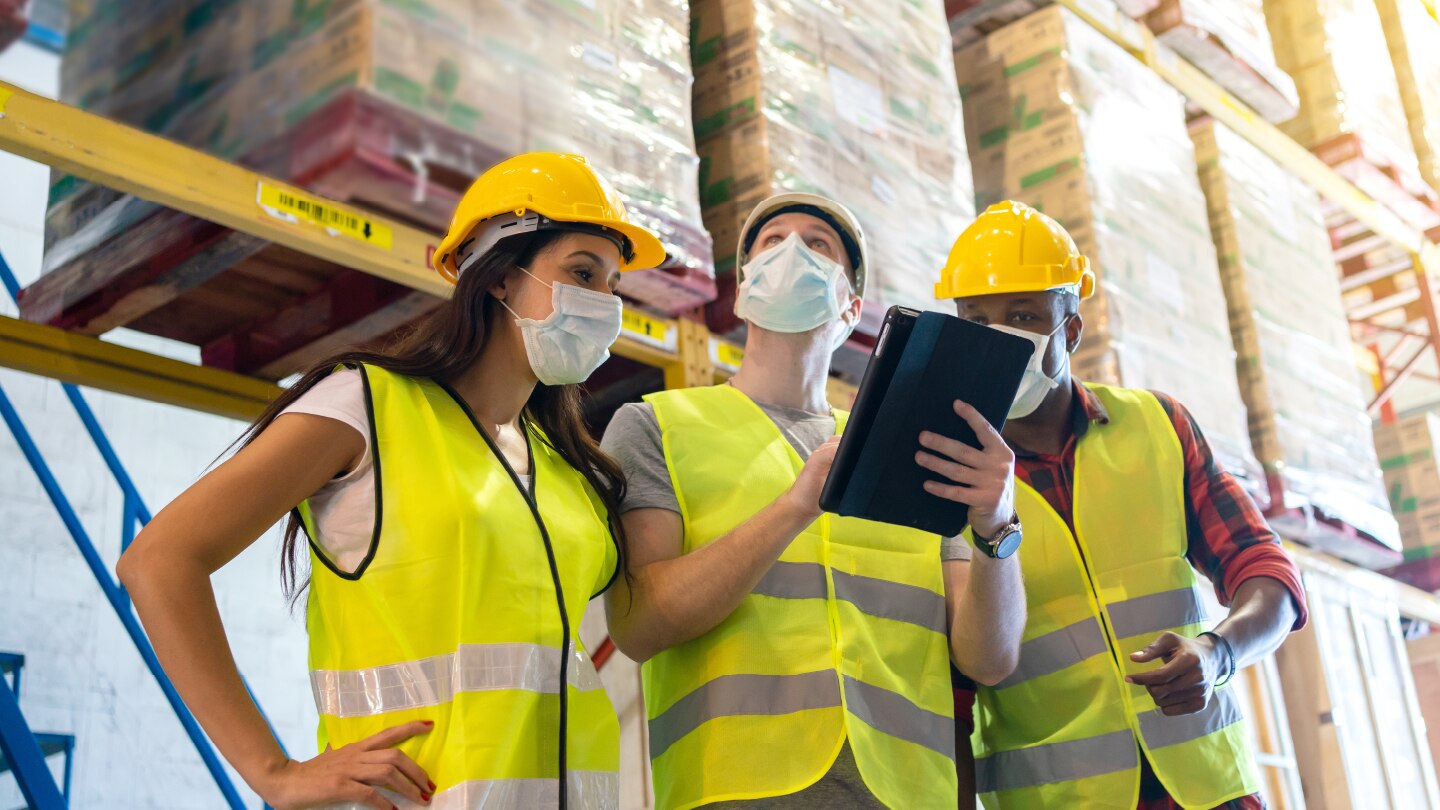 Industrial equipment and supplies wholesaler-distributors' evolving workforce and insurance protection needs
Revenues topped $300B in 2021, making the industrial equipment and supplies wholesaler-distributor market one of the largest in the United States. Despite the supply chain issues the industry has faced during the pandemic, demand is high and is expected to remain that way. As of September 2021, the industrial production index for the industry was up 4.6 percent compared to the previous year while the business equipment group that this sector belongs to within this index rose by 8.1 percent.
The digital transformation of the wholesale-distribution industry and changing weather patterns have amplified the importance of businesses having adequate insurance coverage to protect against interruptions and overcome weather-related events.
While the market is strong, rapid industry changes also present a series of risks to the industry's workforce, technology backbone, and more. Below, we will lay out the impact of digital transformation on the industry's workforce and how businesses can protect themselves so they can keep meeting booming demand.
Talent and workforce shifts
Wholesaler-distributors are adapting to new technology and digitally transforming their businesses to compete with tech-savvy disruptors entering the market. Hiring is becoming more competitive, and the necessary skills are evolving.
Along with other industries, wholesaler-distributors are facing a labor shortage due to this transforming and more competitive hiring environment. According to the Bureau of Labor Statistics, demand in the industrial equipment and supplies wholesaler-distributors industry will decrease for lower-income positions such as clerks and administrative assistants (-13 percent), increase for bachelor's-level positions such as software developers and market research analysts (+17 percent), and rise still further for those with a master's degree (+17 percent).
In this environment, businesses will need to bolster their training and upskilling programs to ensure that internal talent can be developed into new roles. They can also expand work-from-home opportunities to attract new talent.
Visit the Bureau of Labor Statistics to learn more about the employment projections by education and top growing occupations in the industrial equipment & supplies wholesaler-distributors industry.
"While concerns exist regarding productivity, employee engagement, and collaboration in a work-from-home environment," says Coleman Johnson, chief underwriting officer for Liberty Mutual's middle market, "remote capabilities have improved. This is an opportunity for companies in the industry to expand the potential pool of employees beyond those living close to the office and attract new talent."
Johnson also encourages risk managers to "revisit risk-management programs as you consider any major workforce shift in your company."
The above trends will not only impact the operations of industrial equipment and supplies wholesaler-distributors but will also affect their insurance needs. Not having adequate insurance protection can result in a significant impact on the bottom line that can be devastating in a world where margins are shrinking. Below we explore the three key risks and highlight the importance of protecting against them.
As necessary tech upgrades and inflation increase the cost of repairing or replacing buildings, products, and inventory; wholesaler-distributors shoring up their property insurance coverage also need to protect against the rising cost of downtime. Without adequate interruption-of-services and equipment breakdown coverage, a fire, windstorm, equipment breakdown, or other loss could disrupt a company's ability to operate and result in significant financial losses. A more digital and automated enterprise needs uninterrupted utility service and operating equipment to run.
As wholesaler-distributors offer more value-added services to differentiate themselves from online competitors, new liability risks create an increasing need for general liability and E&O coverages.
"We have recently seen increased hurricane and winter storm activity cause widespread power outages," says Zahi Harakeh, industry practices director at Liberty Mutual. "This trend is likely to continue due to climate change, so it's critical that businesses have the right protection to minimize interruption and overcome those events."
With expanded opportunity, however, comes expanded risk. "Providing these additional services can enhance your value proposition and provide a competitive edge, but the wholesaler-distributor can be held liable if these services result in lost revenue for their customer," says Harakeh. Moreover, this increased liability exposure can result in large losses if the insured doesn't have adequate protection in place. As wholesalers contemplate adding additional services, re-examining general liability and errors and omissions (E&O) coverage is essential to ensure business continuity.
Finally, like all business sectors, the wholesale-distribution industry must pay close attention to the rising threat of cyberattacks. According to Forbes, the number of data breaches in 2021 exceeded the total for 2020. Supply chains are particularly vulnerable, with attacks rising 42 percent from the last quarter of 2020 to the first quarter of 2021.
"Digitalization and entry into e-commerce exposes wholesaler-distributors to cyberattacks that can significantly damage their reputation and financial position," says Johnson. "These risks include, but are not limited to, system failures, privacy breaches, and ransomware."
Digitalization and e-commerce increase the risk of cyberattacks that could cause system failures and privacy breaches, and ransomware. Cyber insurance coverage provides critical first- and third-party protection.
In today's world, exposing critical business data or, even worse, private customer data to a breach can be disastrous for a wholesaler-distributor. Cyber coverage is a must, providing critical first- and third-party protection and covering financial losses related to lost revenue, restoring data and network equipment, and more.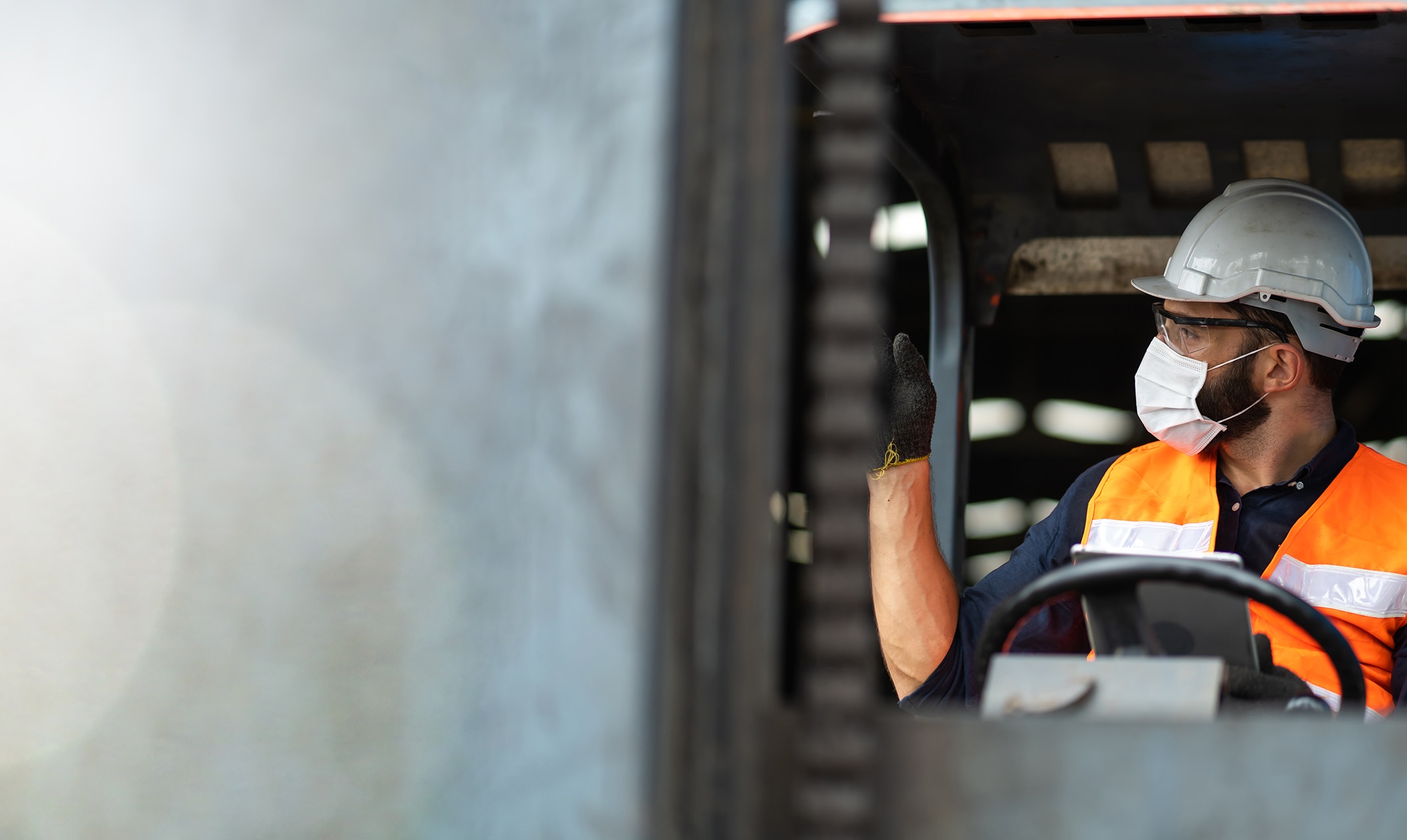 The labor shortage is raising questions
Today's historic labor shortage means more than just a lag in hiring. Having overstrained, absent, or untrained workers carries insurance risks, from increased injuries and professional and product liabilities, to more auto accidents and damaged equipment.
Tackling the labor shortage takes talent — we can help.
Get answers
Future-proofing for long-term success
With substantial market growth and high demand, wholesaler-distributors are well positioned for 2022. But trends that have caused turbulence to the entire global marketplace — digitalization, labor shortages, COVID-19 supply chain issues, and cyberattacks — have affected the wholesale-distribution industry as well. To future-proof themselves for long-term success and adaptability, working hand-in-hand with an experienced insurance partner should be a critical piece of every risk manager's plan.
The industrial equipment and supplies wholesale-distributor market is changing — but a knowledgeable insurance provider can support your business through this period of transformation. Learn more about how we support wholesaler-distributors.
This website is general in nature, and is provided as a courtesy to you. Information is accurate to the best of Liberty Mutual's knowledge, but companies and individuals should not rely on it to prevent and mitigate all risks as an explanation of coverage or benefits under an insurance policy. Consult your professional advisor regarding your particular facts and circumstance. By citing external authorities or linking to other websites, Liberty Mutual is not endorsing them.