Our team of guarantee specialists
Our teams in the Netherlands consist of relationship managers, who are supported by account managers and administrative staff.

Linda van Riebec
Global Service Center Consultant EMEA
Robin de Haan
Senior Surety Underwriter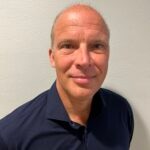 Ton Mulder
Senior Surety Underwriter
Transport & Logistics and WGA
Liberty Mutual Surety Europe B.V. with a trade name of Liberty Mutual Surety, is a Dutch company with a registered office in Gustav Mahlerlaan 348, Amsterdam, 1082ME, Netherland and registered with the Netherlands Chamber of Commerce 75108186, as an insurance intermediary operating as an insurance agent on behalf of Liberty Mutual Insurance Europe SE.  Liberty Mutual Surety Europe B.V. is registered number 12046759 and can be checked by visiting the AFM website at www.afm.nl.  Advice is provided only to the extent that information is provided about the primary insurer's products and related benefits and conditions. In the event of disagreement about insurance intermediation, a complaint can be sent directly to  (Liberty Mutual Surety Europe B.V. –  Gijs-Jan.Geerlings@libertymutual.com) or at the above address.