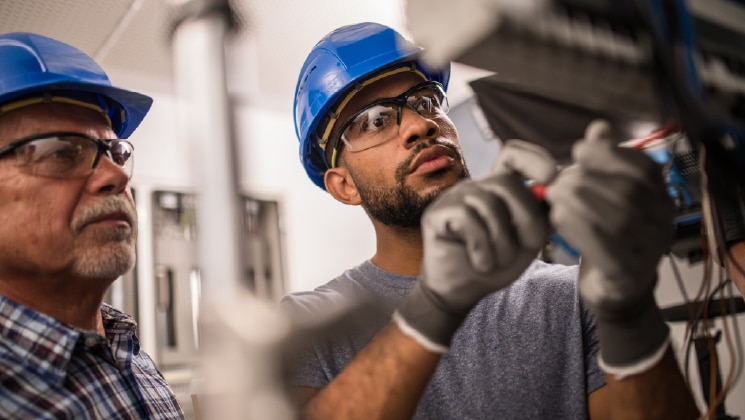 Subcontractor default insurance

Protection for general contractors
Poor performance by a single subcontractor can put an entire project at risk. General contractors struggling with subcontractor issues know that without specialized coverage in place, these challenges can eat up time, money, and even their reputations.
That's why we developed our Subcontractor Default Insurance (SDI) product. Liberty Mutual's SDI is tailored specifically to the needs of general contractors, to help make every project a success. SDI ensures that general contractors remain in control of their projects, while protecting them against losses incurred due to the default of a subcontractor.
A protective partnership
Not all SDI coverages are created equally. Simply put, the niche qualities of SDI require an expert understanding of the causes and best solutions for subcontractor failure. Through rigorous research, including consultations with top general contractors, Liberty Mutual is able to offer a different – better – approach to SDI.
Customers appreciate our approach to writing SDI policies:
A personalized experience – meaningful conversations to assess their needs and expectations
How we prioritize their needs – policies tailored via a variety of unique coverage offerings and program options
Keeping it simple – clear and purposeful meetings informed by an experienced, prepared, and reliable underwriting team
Count on our approach to mitigate the risks and uncertainties of working with subcontractors.
When you work with us,  you benefit from the collective power of Liberty Mutual. With more than 100 years of experience, our insurance and surety professionals know the construction industry inside and out, and will partner with you to create a targeted, effective SDI solution.
Our underwriters and risk services professionals work closely together, to ensure a holistic understanding of the risks facing general contractors and a precise assessment of each project's unique challenges.
This focus on knowledge sharing and collaboration results in a customer-centric approach that keeps your risk-management goals top of mind and can help lower your total cost of risk.
On a job site, any delay costs time and money. Our claims management approach focuses on mitigating loss and reducing downtime so your project can move forward.
Our people are at the core of our success and we empower them to make decisions and do their best for our customers every day. You'll work with an experienced in-house claims team that leverages extensive hands-on training to address coverages, damages, and loss mitigation.
From before a loss occurs until after a claim is resolved, you can expect a streamlined experience that minimizes business interruption.
SDI Chief Underwriting Officer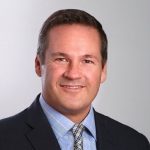 Douglas Schrift
Global Surety, Chief Underwriting Officer, Subcontractor Default Insurance
Subcontractor Default Insurance is written through Liberty Surplus Insurance Corp, a surplus lines insurer, which is not licensed by the state (except for New Hampshire). Surplus lines insurers do not generally participate in state guaranty funds and insureds are not protected by such funds. Surplus lines coverage may only be obtained through duly licensed surplus lines brokers.