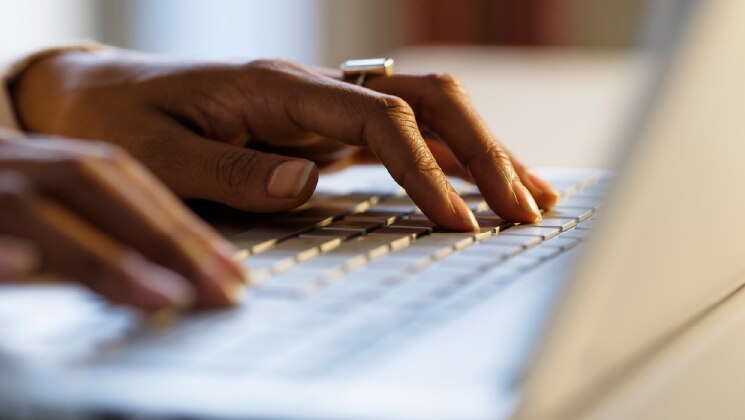 Our premium audit team wants to make the premium audit process as easy as possible — that's why we launched eReport, a fast, easy, and secure way to complete and submit premium audit reports online.
Our eReport online premium audit reporting tool is available to small business policyholders through our secure online portal. Just log in and select the eReport Premium Audit tab on the homepage to get started.
Via eReport, customers can:
Access a dashboard to view the status of auditable policies
Complete an easy-to-use online form for each auditable policy
Gather relevant information needed for the audit
Walk through the process with explanations, tips, examples, and graphics
Share access with trusted third parties, such as an agent or accountant
Save work in progress to complete later
Upload supporting documents
Send, print, or save a copy of a submission
Securely submit audit information
Complete a short survey to provide suggestions for improvements
Access eReport 
Log in to our secure small commercial portal and select the eReport Premium Audit tab on the homepage.
Get started
Get in touch
If you have questions or need assistance, we can help. Our team is available Monday through Friday, 8 a.m. to 8 p.m. ET.
Filter FAQs
Audit exposure
Auto claims FAQs
Auto claims process
Auto repair services and rental car options
Claim checks/payments
Claims payments
Classification of exposure
Climate change
Commercial auto policy audits
Coronavirus (COVID-19)
COVID FAQs
Disability management and return-to-work planning
Economic volatility
Emerging risk trends
Environmental risks
eReport audit information
General audit information
General audit information
General information
Hard market
Injured worker resources – COVID-19
Injured workers resources
Insurance glossary
Labor shortage
Legislative update
Medical bills
Medical provider visits
Online premium audit
Pharmacy benefits/durable medical equipment
Physical audit
Premium audit
Property claims FAQs
Property claims process
Required records
Severe weather
Subcontractors
Subcontractors
Supply chain
Understanding business income coverage
Virtual workplaces
Workplace safety index
This website is intended to be informational. Descriptions are provided only as a summary outline of the products and services available and are not intended to be comprehensive and do not constitute an offer to sell or a solicitation. The products and services described may not be available in all states or jurisdictions. See your policy, service contract, or program documentation for actual terms, conditions, and exclusions. Any inquiries regarding the subject matter set forth herein should be directed through licensed insurance professionals.
Coverage and insurance are provided and underwritten by Liberty Mutual Insurance Company or its affiliates or subsidiaries. When we offer insurance products, we will state clearly which insurer will underwrite the policy. Some policies may be placed with a surplus lines insurer. Surplus lines insurers generally do not participate in state guaranty funds and coverage may only be obtained through duly licensed surplus lines brokers.