8 MIN READ
Published 10/13/2020
What your surety relationship can do for you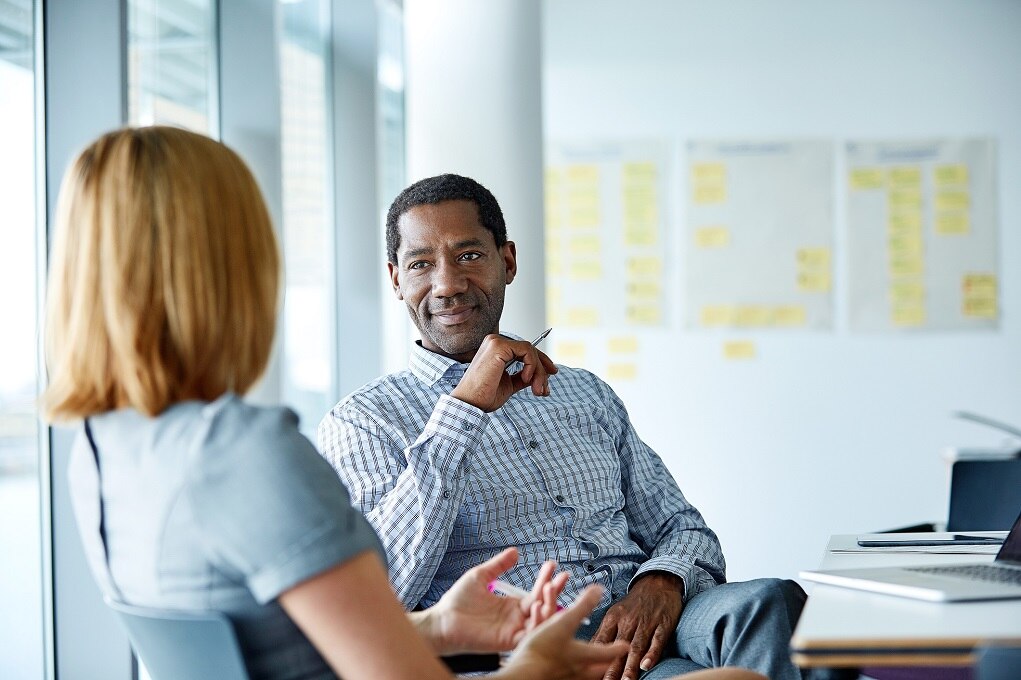 You know what surety is and how to establish a relationship with an agent and a carrier. You understand that the work you put into obtaining and maintaining your surety relationships results in the issuance of bonds which aim to protect the party you are doing work for ("obligee"). If the obligee gets protection, and the surety gets premium, what do you get? The answer, actually, is a lot!
Working with a reputable surety provides you with more opportunities
Work for public entities (i.e., federal, state, municipalities) requires the ability to provide bid, performance and payment bonds. Having the support of a surety gains you access to that world of opportunities.
Work for private owners may also necessitate surety bonds, and often requires a prequalification process which includes confirmation of your surety relationship. Even absent such a requirement, a surety can provide a letter evidencing their support for your company, which provides the private owner confirmation that a surety will issue a bond on your behalf. Being able to show that you have an active surety program with a good surety can help gain you entry to the proposal process and may even give you a leg up on the competition.
Sureties provide you peace of mind that your subcontractors can do the job
When you request a surety reference letter, bid bond, or performance and payment bond from your potential subcontractors, their surety helps you prequalify them for the work, giving you more peace of mind about your subcontractor selections.
Assessing reputations, having an ear to the ground, and staying in good communication with your trade contractors are great tools in the sub-selection process. However, as an additional step, a surety's in-depth and up-to-date review of a subcontractor's experience, financial condition, and current work on hand can be invaluable. If a trade contractor's surety is agreeable to providing a letter or bond on their behalf, you can feel more confident with their pursuit of work on your job. Major suppliers for your jobs can also be prequalified by their sureties.
Taking it a step further, when you require a performance and payment bond from your sub, you are getting the same guarantee of their work that you are providing to the obligee Since your bond to the obligee will be backed in part by your subcontractor's bond to you, your risk on the project is reduced.
To save you time in your efforts to find qualified subcontractors, your surety agent or broker may be able to confirm whether a subcontractor you are considering has a surety relationship. They can also advise you on the quality of the surety company providing a subcontractor's bonds. Additionally, your surety agent or broker can also point you in the direction of quality, bonded trade contractors to help you grow your pool of potential subcontractors. Obtaining multiple bids per trade for a contract, and using multiple contractors per trade across your projects, reduces subcontractor risk across your book of business.
A surety can help alert you to contract and bond terms that may increase your risk.
Sureties work with a number of contractors across the country and globe and have a different perspective to share with their customers on bond forms, risks and contract terms. The construction industry publishes standard contract and bond language, such as the AIA and Consensus Doc forms, which are widely used. Obligees may also require the use of manuscript contracts and bond forms specifically designed for their use. In reviewing thousands of bonded contracts and bond forms each year, sureties and agents are able to see changing trends in risks and expectations. They can point out non-standard and unusual language, or terms not typically present in contracts they've seen for other clients.
Sureties can identify industry trends which impact your business.
As mentioned, sureties and brokers are in a good position to identify changing trends in the construction industry. Individual surety offices often work with agents and contractors in multiple states. This enables underwriters to gain local knowledge about industry conditions, obligee reputations, and regional trends such as:
Sources for new work opportunities
New regulations that could impact future projects
Project types that seem to carry higher risk of success
Increased cases of stress or default within a given subcontractor trade
Local surety field underwriters often report to a home office underwriter who can share nationwide experiences across the U.S and even internationally. Those global insights can be shared with the surety's contractor clients. For example, if you are a growing business looking to expand into a new territory, an experienced surety can provide information on typical pitfalls to consider, obligee reputations, reputable trade contractors, labor market conditions, and regulatory conditions.
The more established sureties are able to use the data they collect to provide you with a peer review that shows the financial metrics of your business compared to similar construction businesses on an anonymous, grouped basis. The review can be used to help you identify components of your financial make-up where you outperform your competitors, as well as areas you should focus on improving.
Larger sureties employ resources to create reports on construction trends in a given state, city or city-cluster for the benefit of their contractors. The information can include both historic and projected trends across different construction sectors including residential building, commercial, education, transportation, etc. The report can be used by contractors to prepare their own projections and business plans for the years ahead and can identify the predominant opportunities for expanding a contractor's business into a given city or state.
Sureties and agencies can partner with you as you grow your business
Are you considering transitioning ownership to the next generation, a new owner, or even a new ownership structure? Maybe you are expanding your business offerings or are considering acquiring or being acquired by another company. These are all areas where your surety and agency can provide valuable input. These are also areas that can impact your current surety relationship, so you'll definitely want to inform the surety and seek their feedback. Along those lines, surety agents and brokers can guide you to reputable, local professionals such as accountants, attorneys, and estate planners to assist you in working through these transactions.
The bottom line is that your surety and agent have a lot they can share with you to help you maximize your business' success. And even better, they really like to see you succeed. For all the hard work you put into obtaining and maintaining a surety relationship, make sure you are taking advantage of all the benefits that relationship has to offer.
This website is general in nature, and is provided as a courtesy to you. Information is accurate to the best of Liberty Mutual's knowledge, but companies and individuals should not rely on it to prevent and mitigate all risks as an explanation of coverage or benefits under an insurance policy. Consult your professional advisor regarding your particular facts and circumstance. By citing external authorities or linking to other websites, Liberty Mutual is not endorsing them.