Top five reasons why you might need a contract bond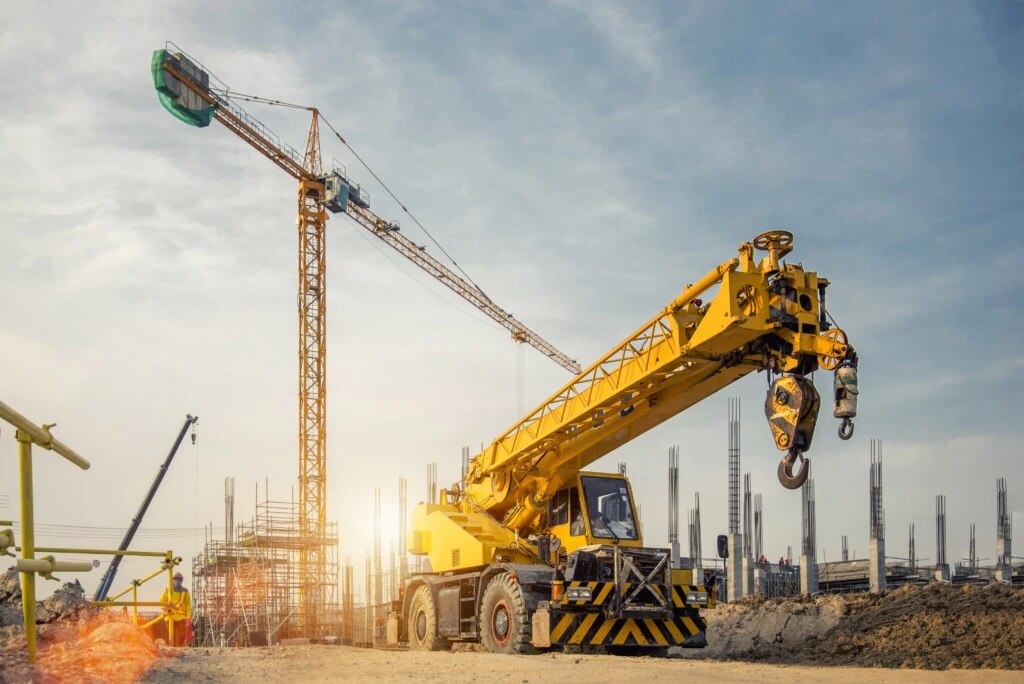 Contract bonds not only offer specific protections to the parties to a construction contract; they also offer potential benefits for a contractor's business.
Read on for five reasons why you might need a contract bond.
As a contractor, you have no doubt heard about bonds. Perhaps you have even been approached by a broker seeking to secure bonds on your behalf. You almost certainly posted a license bond when you applied for your contractor's license.
But why might you need or desire a contract bond? Different construction projects (and different stages in your contracting career) can present challenges that may best be addressed with contract bonds. Bonds may also might help you promote business growth and security.
Here are our top five reasons why you might need a contract bond:
1. You want to win new business.
Your professional reputation as a contractor matters, especially when you are bidding on a new project.
You want to demonstrate, without any doubt, that you intend to satisfactorily complete the project. Presenting a bid bond helps demonstrate that you are financially committed to performing the contract on which you are bidding.
Bid Bonds:
When you post a bid bond, you send the message that you are serious about successfully undertaking the project. Bid bonds, subject to their terms and conditions, provide financial protections for the owner and also provide the owner with some assurance of your company's financial stability and reliability.
2. You take financial responsibility seriously.
No one undertakes contracting work expecting a worst-case scenario. However, should you encounter financial difficulties, a payment bond, subject to its terms and conditions, may ensure that the subcontractors and suppliers, from whom you received valuable services, receive payment.
Payment Bonds:
Payment bonds potentially provide an avenue for debts to subcontractors and suppliers to be paid if the bonded contractor cannot make those payments. Having a payment bond in place can also provide some assurance to subcontractors and suppliers, and to the owner or developer, that those providing services or supplies will receive payment.
3. You want to take on public works projects.
If you are ready to throw your hat in the ring as a public works contractor – great! To do so, you will have to secure bonds. In fact, you will likely be required to provide both performance and payment bonds.
Performance Bonds:
You may be familiar with the Federal Miller Act, but if not, here is the condensed version: Any contractor taking on a federal project worth $100,000 or more must be bonded. Most states have specific statutes (similar to the Federal Miller Act) that apply to public works projects in those states.
A performance bond, subject to its terms and conditions, offers an assurance that a project will be completed according to the terms of your bonded contract. Posting a performance bond tells the project owner that you are serious about completing the bonded project, and if you cannot fulfill your contractual obligations, the surety can potentially get the work done.
4. You need a steady flow of supplies.
Sometimes problems arise that are completely outside of your control. For instance, a supplier does not deliver as promised. Not only can a situation like this disrupt work on your project, but you will still need to buy the necessary goods. Look to supply bonds to help.
Supply Bonds:
Supply bonds spell out expectations for suppliers. These bonds, subject to their terms and conditions, require that suppliers provide the supplies, materials, and equipment that they have agreed to provide in a timely manner and as set forth in applicable purchase orders. If the supplies do not arrive as agreed, supply bonds may protect against loss through reimbursement to the purchaser.
5. You are a problem-solver.
Sometimes mistakes happen. If you complete a project and it is later found to have defective materials or workmanship, you could be responsible for repairs. Maintenance bonds, subject to their terms and conditions, help assure the owner that repair and warranty obligations will be fulfilled. Maintenance bonds can often be an effective tool to leverage in close-out negotiations and dispute resolution, even when they are not contractually required.
Maintenance Bonds:
If bid bonds provide assurances at the outset of a project, maintenance bonds provide assurances at the end of the project. Maintenance bonds, subject to their terms and conditions, may protect the owner from losses related to defective materials and workmanship after a project has been completed.
Want to know more about contract bonds or surety in general?
For more information on our offerings, including customized construction consultation services, contact your agent or a Liberty Mutual Surety underwriter.
This website is general in nature, and is provided as a courtesy to you. Information is accurate to the best of Liberty Mutual's knowledge, but companies and individuals should not rely on it to prevent and mitigate all risks as an explanation of coverage or benefits under an insurance policy. Consult your professional advisor regarding your particular facts and circumstance. By citing external authorities or linking to other websites, Liberty Mutual is not endorsing them.