Top five benefits of an in-house claims team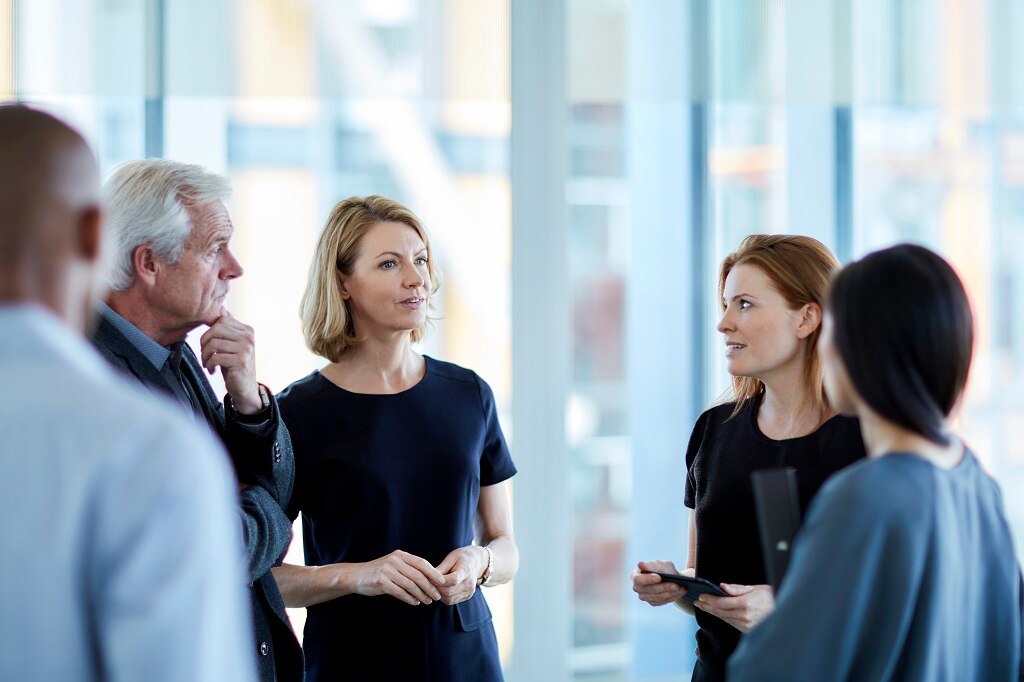 The best surety claims teams combine expertise, efficiency, and clear communication, plus seamless integration with other business teams. So how could you get all you need, all in one place? By choosing a surety that has a dedicated, in-house surety claims team.
There are few constants in the surety industry, but one you can count on is change. The construction industry encounters constant change and it is becoming increasingly challenging to manage associated risks. No matter how careful or experienced a contractor may be, no matter how thoughtfully one plans for a new bonded project; there is the potential for unfavorable results.
If something goes awry during construction of a bonded project, you want to ensure that during the claims process there is alignment in decision-making, keeping in mind the best interests of the owner, contractor, and surety. Finding ways to promptly and creatively respond to actual or potential claims is of paramount importance to surety claims personnel.
In a best-case scenario, the surety claims team will work to recognize opportunities for possible early intervention, which may lead to faster resolution of the underlying problems, thus reducing time and expense factors for the contractor. Trust, responsiveness, and communication – three qualities intrinsic to a great surety claims team!
Read on to see how a fully integrated surety claims team could creatively blend expertise and efficiency, all supported by clear communication.
Seamless Claims Management
A surety with an in-house claims team has a fundamental difference over one that outsources—collaboration. The synergy among surety experts working together, all under one roof – claims, underwriting, finance, and legal results in a more collaborative surety claims process and, potentially, faster resolution of problems. For example, our surety claims team is empowered to make decisions during, and sometimes ahead of, the claims process because they are an integral part of our surety team, not just a liaison between underwriters and contractors.
Deep Industry Expertise In the unique world of surety bonds, industry-specific expertise can create a much better surety claims experience. Building a surety claims team that understands both the legal and business aspects of contracting and suretyship requires an ongoing investment in the professionals who manage your claims. Our best advice: always work with a surety willing to make that key training investment in its personnel – so you know that you have knowledgeable and well-rounded experts at the ready when problems arise. Liberty Mutual Surety's in-house surety claims team is able to respond swiftly and reliably to various complex claim situations.
Sophisticated Risk Resources The surety industry is all about lessons learned. With every client and every bond, we sharpen our understanding of the risks and challenges facing contractors. Of course, much of that institutional strength comes from our ability to leverage expertise between our dedicated claims professionals and our in-house underwriters. As our claims and underwriting personnel consistently share their experiences back and forth, we have developed a sophisticated set of risk control resources for our contractor clients – because the best claim is the one that we successfully worked together to avoid.
Trailblazing Technology From data analytics working behind the scenes to a sophisticated online interface for clients, you could benefit from a surety that's on the front lines of technology. Working long days and carrying a number of responsibilities, a contractor's time is precious. An in-house surety claims teams can help integrate technology into your everyday experience as a client. One company with one network of employees means members of our surety team have access to the technological capability and global strength of Liberty Mutual Insurance.
A Customized Approach Whether you are a longtime construction giant or a smaller contractor seeking your first surety bond, your situation is different from every other contractor. Of course, some of the most common claims will likely pop up, no matter who you are – but your goals and challenges are unique, even shifting from one project to the next. That's another reason why an integrated surety claims team is so important. In-house claims professionals are a steady force, not a temporary fix. In addition, some say that the consistent personal connection to a client is even more powerful than cutting-edge technology. We hold both technology and the personal connection as top priorities. We combine the two for a customized approach to handling surety claims. With direct access to your claims handler, integrated account teams, and rigorous communication standards, we keep you in the know every step of the way. Contractors can be more productive when surety claims are closed faster and with better outcomes. If you are ready to work with a surety claims team that combines significant claims expertise with a deep understanding of contracting and the surety industry, get in touch with Liberty Mutual Surety. This document provides a general description of this program and/or service. See your policy, bond, service contract, or program documentation for actual terms and conditions. Insurance and surety are underwritten by Liberty Mutual Insurance Company or its affiliates or subsidiaries.
This website is general in nature, and is provided as a courtesy to you. Information is accurate to the best of Liberty Mutual's knowledge, but companies and individuals should not rely on it to prevent and mitigate all risks as an explanation of coverage or benefits under an insurance policy. Consult your professional advisor regarding your particular facts and circumstance. By citing external authorities or linking to other websites, Liberty Mutual is not endorsing them.