5 MIN READ
Published 03/16/2023
The importance of early communication on cyber business interruption claims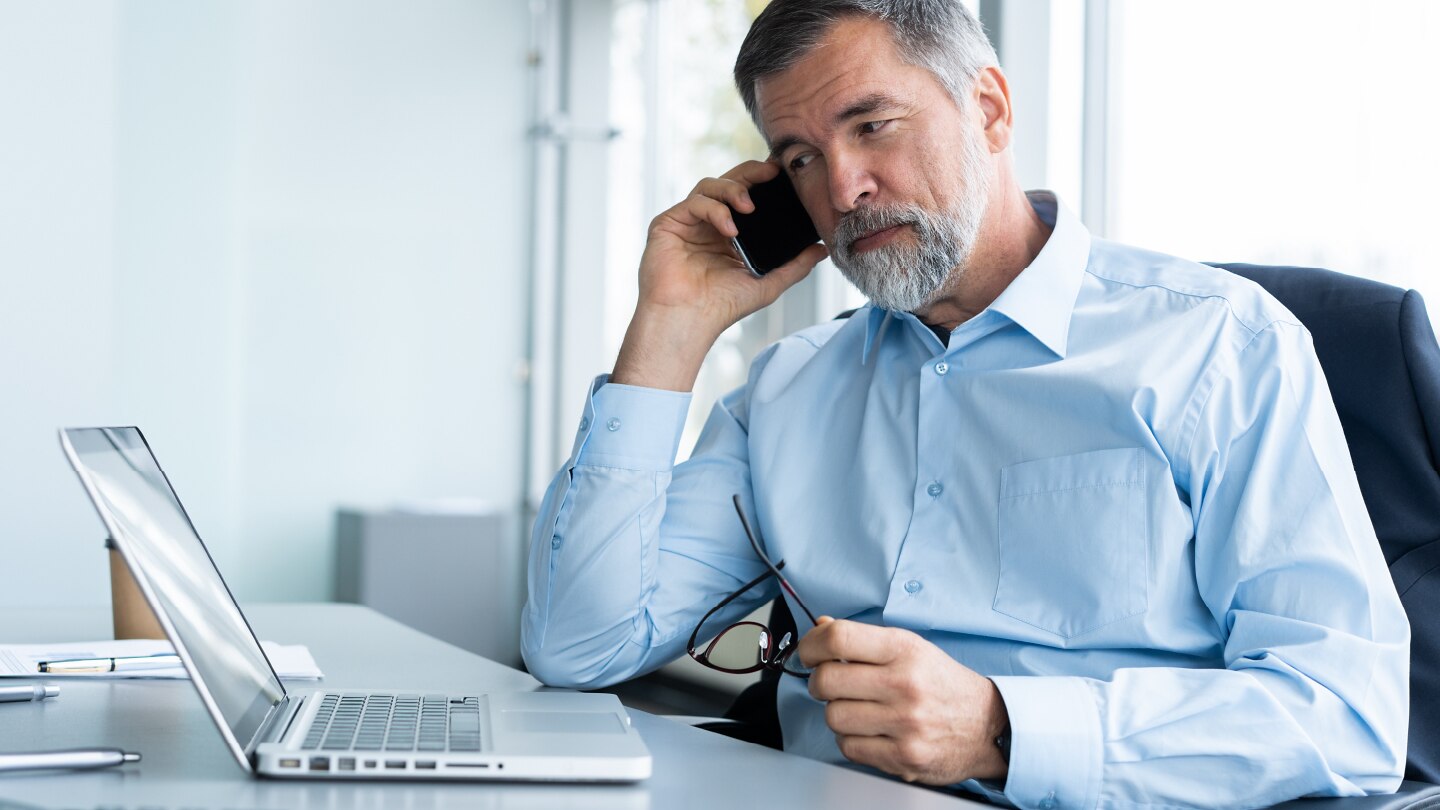 Cyber-based communication and transactions are the lifeblood of any business. Yet this necessary flow of information can also make businesses more vulnerable. When a business is victimized by a cyberattack, its operations can come to a crashing halt.
Ransomware is often the culprit. In this crime, which has proliferated since the pandemic, hackers infiltrate a business network and shut it down to extort payment. Because negative consequences can rapidly escalate until the network is restored, any affected business should take immediate action. David Standish, Liberty's global cyber claims leader, discusses steps insureds can take to help protect themselves when a problem arises.
As soon as an insured business believes it may have a business interruption (BI) loss, policyholders should partner with their claims team. As for what may qualify as a potential business interruption loss, ask this basic question:
Was there a network interruption? (If so, there's a high likelihood there will be a BI loss.)
When in doubt, consider: is your business losing time or money in response to a specific event? Or, are you spending extra money to keep the business operational during the network interruption? (If yes, there could be a BI loss.)
So, in the event of a BI loss, what can you expect when you contact your insurance company?
At Liberty, we offer our insureds coverage for a potential BI loss as well as access to a panel of forensic accountants through our cyber network interruption coverage. Working in conjunction with a claims team that specializes in handling complex cyber incident response and claim adjusting issues, we have the capability to help manage all cyber claims, regardless of whether we are the primary carrier responsible for the initial incident response and loss adjusting, or if we sit higher in the excess tower on larger, more complex losses.
Most important, our dedicated cyber claims expertise helps to ensure that your claims will be addressed by a specialist, not a generalist. If you don't have this coverage, or if you otherwise choose, you can use your own accountant or prepare the BI claim in-house. But first, consider if that accountant or in-house resource has the necessary skillset and BI claim submission experience needed for your situation.
As an outside expert, our preferred forensic accountant partners with you to establish, up front, a methodology for calculating the potential loss. This approach includes, among other things:
Determining how lost profit should be calculated

Understanding the "extra expenses" that should be submitted to the insurance carrier for coverage consideration

Determining which other costs may be in or outside the scope of the loss

Structuring your claim documentation for submission in an easily reviewable format

Other assistance with the claim submission and adjustment process
Following this process can put you in better position for a swift and equitable resolution.
In cases where the insurer isn't contacted up front, the insured often submits a disorganized BI claim submission — much like an electronic stack of papers and an estimate of what they believe the insurer should pay. This can serve to create additional time-consuming steps:
As an insurer, first we'll need to make sense of the claim that was presented.

We'll want to question how certain numbers were reached.

We'll also bring in our own forensic accountant to help us independently calculate the BI loss.
If the insured hasn't worked with the insurer up front, this new forensic accountant would have to start the process of investigating the insured's methodology of loss calculation later in the process than if there had been early communication. Working with the insured or the insured's accountant from the outset can help to eliminate the need for backtracking and extra work.
Holding off initial contact can generate more questions and potentially extra work for the insured, carrier, and the forensic accountant, and ultimately slow down the time to get the insured back to the financial position they were in before the interruption.
Due to their significant impact on the livelihood of an enterprise, BI claims can be complicated, requiring the services of forensic accountants and specialized claims handling. All of this takes time.
To save both time and money, insureds should engage the insurer early in the process and work together to implement a loss calculation methodology. Doing so at the soonest opportunity can ultimately set up the claim to have a much more efficient adjustment.
This website is general in nature, and is provided as a courtesy to you. Information is accurate to the best of Liberty Mutual's knowledge, but companies and individuals should not rely on it to prevent and mitigate all risks as an explanation of coverage or benefits under an insurance policy. Consult your professional advisor regarding your particular facts and circumstance. By citing external authorities or linking to other websites, Liberty Mutual is not endorsing them.
This website is intended to be informational. Descriptions are provided only as a summary outline of the products and services available and are not intended to be comprehensive and do not constitute an offer to sell or a solicitation. The products and services described may not be available in all states or jurisdictions. See your policy, service contract, or program documentation for actual terms, conditions, and exclusions. Any inquiries regarding the subject matter set forth herein should be directed through licensed insurance professionals.
Coverage and insurance are provided and underwritten by Liberty Mutual Insurance Company or its affiliates or subsidiaries. When we offer insurance products, we will state clearly which insurer will underwrite the policy. Some policies may be placed with a surplus lines insurer. Surplus lines insurers generally do not participate in state guaranty funds and coverage may only be obtained through duly licensed surplus lines brokers.