3 MIN READ
Published 05/11/2018
Personal vehicles and business liability: what risk managers need to know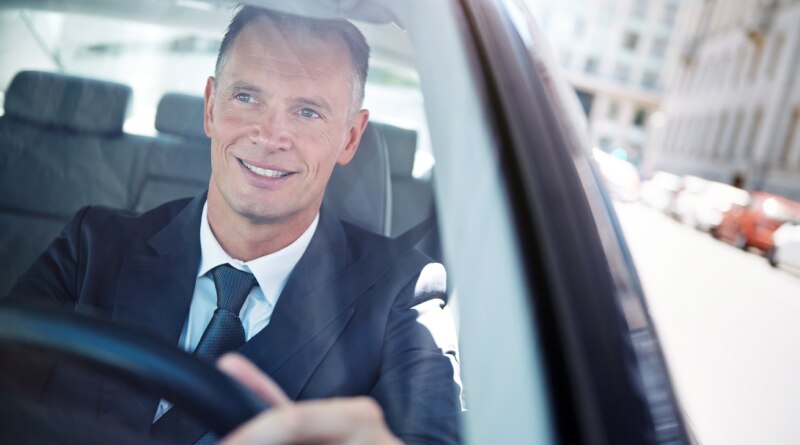 If you're a risk manager, safety officer, or other company stakeholder, you know the liability exposure for company vehicles inside and out. You regulate and maintain your fleet and your drivers on a daily basis, and do everything you can to avoid being part of the more than 7 million auto accidents that occur in the U.S. every year.
But your liability may not end with your company fleet. If your business allows employees to use personal vehicles to conduct business, even only occasionally, you might be exposing your company to additional risk. Here are six areas to consider so your company can mitigate risk and better protect your employees and company.
1. Establish hiring guidelines
Limiting your company's liability begins with establishing clear hiring practices. Just as you would for employees driving company vehicles, make sure employees who will drive personal vehicles on the job have valid driver's licenses. For every driver, obtain a motor vehicle record (MVR) to review accidents, infringements, and other behind-the-wheel behaviors. Evaluate MVRs annually and confirm that all employees driving personal cars continue to maintain good driving records. If employees are found exhibiting unsafe behaviors, take whatever measures you feel are appropriate—including training, suspension, or even dismissal.
2. Clarify expectations for drivers
Require employees who are driving personal automobiles for business purposes to sign vehicle use agreements. This document should describe your expectations for employees while they are behind the wheel. For example, employees should agree to:
Abide by all state and local laws and regulations pertaining to vehicle operation;
Refrain from activities that could lead to distracted driving, including the use of mobile phones; and
Never consume alcohol or illicit substances during work hours.
The consequences for disobeying the agreement's guidelines should be outlined as well. And remember to review and update these agreements regularly—and then obtain new signatures after staff review the revised agreement.
3. Evaluate liability coverage
Your business should also set standards for employees' automobile liability coverage. In general, state coverage requirements are typically low. California, for example, only requires $5,000 coverage for property damages, while other states only require $10,000 to $15,000 coverage for bodily injury. But a serious accident, resulting in disabling injuries or fatalities, can result in claims costs in the millions.
Your insurance carrier and broker can help recommend minimum coverage requirements and also suggest changes to your company's commercial auto coverage based on your potential exposure. Employees who use their personal vehicles for work frequently may also want to consider adding business use endorsements to their personal automobile policies. Maintain copies of employees' certificates of insurance detailing coverage periods and limits and request updated copies every year.
4. Require regular vehicle maintenance
If an employee drives a personal vehicle to perform business tasks, he or she must properly maintain it. This includes following manufacturers' recommended upkeep schedules—and then some. At a minimum, employees should regularly inspect tires, wipers, fluids, lights, brakes, and other safety-critical parts. Supervisors, managers, or other company representatives should regularly inspect personal vehicles and advise employees to repair any unsafe conditions. Do not permit employees with poorly maintained vehicles to use them for business purposes.
5. Update your approved driver list
Add any employees who are permitted to use their personal cars for business to your company's approved driver list. If a manager or supervisor needs to send someone out on company business, having a documented list can help ensure the person selected has a good driving record, understands his or her responsibilities while behind the wheel, and has adequate insurance coverage. Review this list regularly and keep it current.
6. Encourage a culture of safety
Incorporating these guidelines into your company's fleet safety program can help reduce liability around personal vehicle use for work, but they should be wrapped into an overarching culture of safety—and that culture starts at the top. For example:
Make sure you're integrating reminders, tips, policy changes, and encouragement into your regular employee communications.
Train supervisors to avoid pressuring drivers to answer calls or texts while on the road to reduce the risk of distracted driving.
When scheduling, ensure that appointments are not timed too closely together, so employees aren't forced to exceed speed limits between clients or jobs or at risk for fatigue.
Remember that managers who use personal vehicles for company business should lead by example—setting a standard for maintenance and safety, and giving their teams the flexibility and encouragement they need to stay safe, reduce risk, and limit your company's liability on the road.
This website is general in nature, and is provided as a courtesy to you. Information is accurate to the best of Liberty Mutual's knowledge, but companies and individuals should not rely on it to prevent and mitigate all risks as an explanation of coverage or benefits under an insurance policy. Consult your professional advisor regarding your particular facts and circumstance. By citing external authorities or linking to other websites, Liberty Mutual is not endorsing them.