4 MIN READ
Published 06/25/2020
Our focus on sustainability and creating a positive impact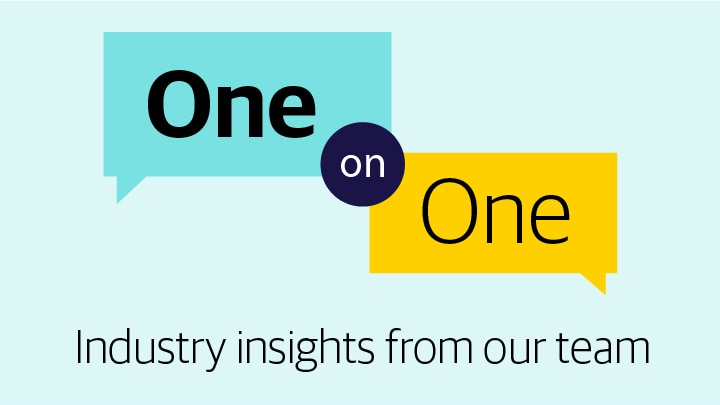 In 2019, Francis Hyatt took the helm as our first chief sustainability officer. We spoke to him about what sustainability means at Liberty Mutual and what his priorities are for 2020.

Q: Why has this new role been introduced at Liberty Mutual?
A: Our employees and other stakeholders are rightly concerned about issues facing their communities and the planet. We've been tackling many of these issues for decades, but we've not been very good at talking about them. With my role, and the new Office of Sustainability, we've got an enhanced organizational focus that allows us to share our environmental, social, and governance (ESG) achievements and what we want to do better. It's also a chance to coordinate more effectively across the enterprise, to ensure our approach is consistent and deep-rooted. Addressing topics ranging from diversity and inclusion to climate change, homelessness, and data protection requires us all to play our part. My task is to ensure we work together, from board members to claims handlers — to create a truly positive impact on society and the environment.
Q: What do you think it will add to the business?
A: One quality that first drew me to Liberty is our reputation as a trusted business. I'm as proud of our organization today – nearly 30 years later – as I was at the start. There's no doubt that we've always embraced our social and environmental responsibilities. It's inspiring to look back on the progress we've already made, but I believe our future is even more exciting. I see the Office of Sustainability as the spark that sets in motion a more formal integration of ESG activities into every part of our work. This not only helps us live our company values, but it also allows us to embrace the opportunities that a more sustainable world offers. I also think there's a great story we can begin to tell the wider world. As a steward of Liberty Mutual's ESG work, I take my new responsibilities very seriously. I believe we can all drive positive change in society — as individuals, as communities, and as companies.
Q: What are the main ESG challenges we are facing?
A: ESG issues are rarely straightforward and are usually connected to wider societal challenges. We see firsthand how environmental and social trends affect policyholders and their communities every day, whether it's homes and businesses damaged by wildfires or floods, or how to safeguard employees from discrimination. There's so much work to be done, but we're building on a great foundation. Liberty was an early leader in the global transition to renewable power and resources, and we remain committed to pursuing opportunities for more eco-friendly sources of energy and products.
Since 2007, we've invested more than $1.25 billion in wind, solar, and hydropower projects, as well as in sustainable forestry initiatives around the world. Over the past several years, we've reduced our future investment commitments to fossil fuels by more than 50 percent, and we continue to invest in companies that show proven progress in the shift to clean energy. Liberty's energy investment strategy has shifted as well, targeting private power investments in wind, solar, hydroelectric, and gas-fired generation. Those steps are creating measurable positive changes now, but we're looking farther ahead too. Over the next few years, our investment with a third-party partner will help fund the construction of solar projects in the U.S. that, once complete, will represent a reduction in annual CO2 or greenhouse gases equal to roughly 400 million gallons of gasoline.
I'm also extremely proud of the work our teams have done to advance access for people with disabilities with the openings of Liberty Playground in Plano, Texas, and Thomas M. Menino Park in Boston, Massachusetts. Liberty is taking action to empower people experiencing homelessness as well, through a $5 million philanthropic grant that supports organizations in greater Boston working to reduce – and ultimately end – youth homelessness.
As an organization, we're embracing environmental awareness, diversity and inclusion, community giving, data protection, and ethical conduct. Across these areas, we're also capturing key performance data and case studies of best practices. We still have work to do in this area, and I plan to continue developing our reporting capabilities.
Q: What are your priorities for 2020?
A: As a global, values-based company committed to doing what's right for our customers, employees, and communities, we'll continue to focus on making the spaces in which we work and live better for those in need or who may have special needs. These efforts underscore our fundamental belief that insurance is more than a safety net — it's a social good. It's been gratifying to see others share our enthusiasm, and to have our philanthropy and D&I work recognized; Liberty has earned spots on PEOPLE magazine's "50 Companies That Care," Fortune magazine's "Best Workplaces for Diversity," and Forbes magazine's "Best Employers for Women" lists.
For 2020, I'm focused on fostering a culture of ESG awareness. That starts with making sure we have the right tools and systems in place to anticipate future ESG risks and address them proactively. We continue to make progress, and this year we're expanding our efforts globally, increasing our employees' diversity and inclusion skill development to strengthen Liberty's inclusive workplace. A motivated workforce that mirrors the diverse customers and communities we serve is critical to success, as is communicating both our triumphs and our challenges. I'm proud to be building on strong, ethical foundations. Applying Liberty Mutual's solid principles to the ESG agenda is an obvious next step and I'm excited to move forward.
To learn more about how Liberty Mutual is investing in our communities, read our full 2019 Environmental, Social and Governance Review: Living our Values.
This website is general in nature, and is provided as a courtesy to you. Information is accurate to the best of Liberty Mutual's knowledge, but companies and individuals should not rely on it to prevent and mitigate all risks as an explanation of coverage or benefits under an insurance policy. Consult your professional advisor regarding your particular facts and circumstance. By citing external authorities or linking to other websites, Liberty Mutual is not endorsing them.