4 MIN READ
Published 05/10/2022
Managing diagnostic errors in primary, ambulatory, and emergency care
Sandra Chellew, MBA, RN, CPHRM, CPHQ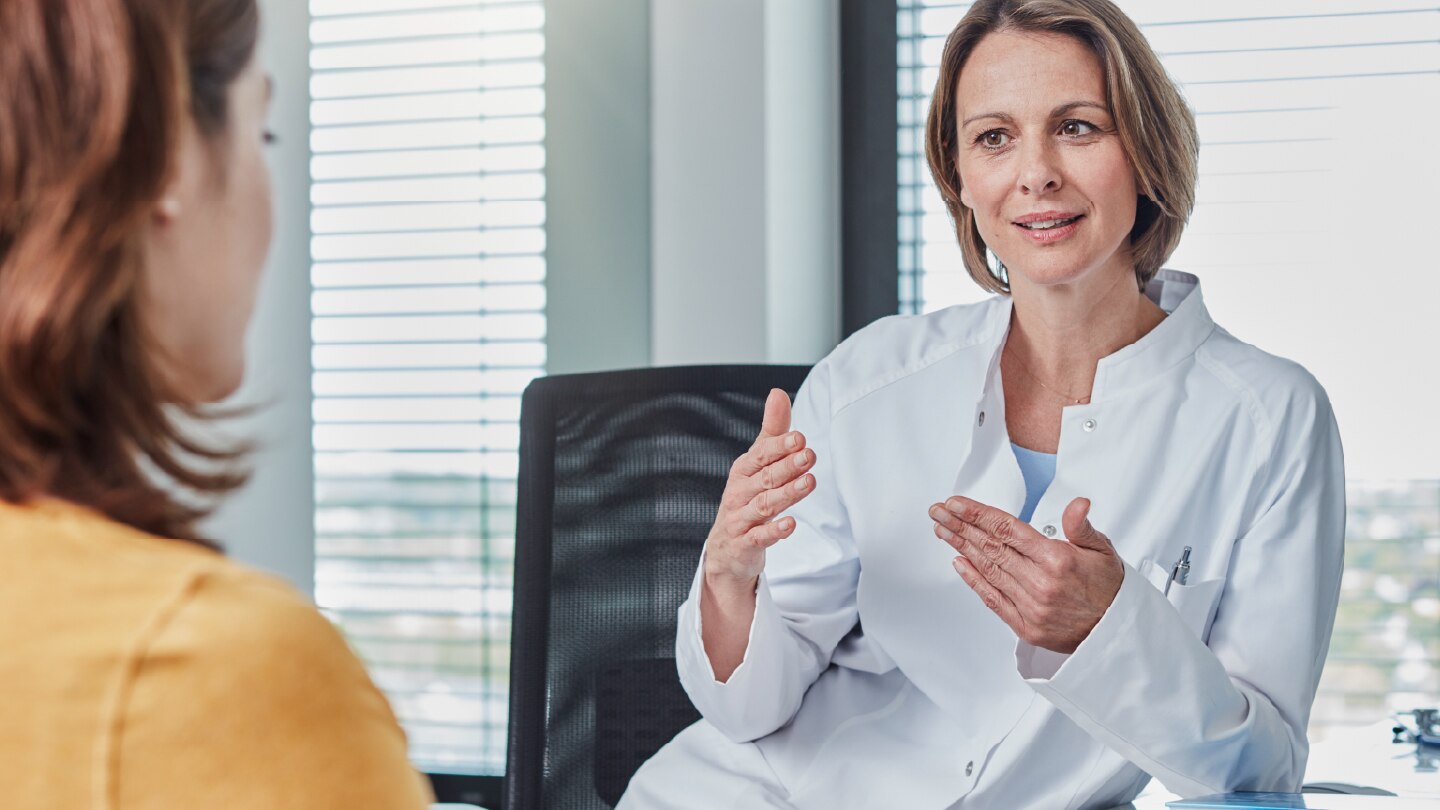 Diagnostic errors are among the most significant patient safety problems in American healthcare, resulting in death or disability nearly twice as often as other types of clinical mistakes. The vast majority of these errors — which can take the form of missed, incorrect, or delayed diagnoses — occur in outpatient settings, where more than 12 million adults are misdiagnosed each year.1
We researched three common outpatient care settings to identify their most common causes for diagnostic errors. The solutions below can help healthcare risk managers anticipate and mitigate these errors.
Top diagnostic errors in primary care
The top issues in the primary care setting are mostly related to systems and patients.
Poor communication between primary and secondary care providers
Lack of access to medical care and/or social support mechanisms
Multiple symptoms and/or underlying conditions, including psychiatric disorders
Patient's limited general education and/or understanding of health matters
Deficiencies in continuity of care and follow-up
Provider workload and time constraints
Communicate with patients regarding abnormal test results and plan of care.
Improve communication between caregivers during patient handoffs.
Keep open channels, such as hotlines, for reaching specialists quickly.
Maintain referral guidelines and protocols for significant conditions.
Participate in continuing education courses focused on often-overlooked conditions.
Examine delayed diagnoses to assess causes and prevention.
Top diagnostic errors in ambulatory care
For patients receiving ambulatory care, causes of incorrect or delayed diagnoses can be related to the provider or the patient.
Judgment failure by the care provider
Memory failure or lack of vigilance
Heavy workload
Unclear lines of responsibility
Inadequate supervision
Poor documentation
Failure to order appropriate diagnostic tests
Insufficient clinical knowledge
Complex patient history
Incomplete patient history or inadequate physical exam
Inaccurate reading of a diagnostic test
Poor communication at patient handoff
Failure to initiate a referral
Lack of an adequate follow-up plan
Patient's failure to comply with the follow-up plan
Computerize systems to reduce reliance on memory.
Follow protocols/checklists based on approved diagnostic measures for common conditions.
Encourage second opinions in complex cases.
Follow a structured communication process for handoffs to other groups of caregivers.
Carry out prompt over-reads of film(s) or tests that are outside normal areas of expertise.
Improve scheduling to minimize heavy workloads.
Detail processes for reviewing test results and communicating with providers and patients.
Take steps to ensure patient follow-up and address no-shows.
Top diagnostic errors in emergency departments
The challenges in emergency departments are similar to those in ambulatory care, but are often compounded by the range of disciplines required and the increased volume of patients.
Mistakes in judgment
Inadequate technical knowledge or skill
Vigilance or memory issues
Heavy workload
Inadequate supervision
Failure to order appropriate diagnostic tests
Incomplete patient history or inadequate physical exam
Inaccurate reading of a diagnostic test
Lack of consultation
Cognitive issues
Incomplete handoff
Patient-related factors
Protocols for diagnoses that have high potential to be overlooked
Staffing and scheduling to allow enough time for supervision of trainees
Clinical competency of all trainees and providers
Handoff procedures involving clinical communications
Processes and systems specific to the patient population
Patient histories and physical exams
Test ordering and evaluation
Consultations and referrals
Patient education
Tracking planned and unplanned returns to the emergency department

Evaluation of claims data that may include diagnostic-related issues
Reporting of critical test results to identify actual or potential lapses
Patient satisfaction surveys
Decision support systems
One classic way to understand accidents is to imagine a stack of slices of Swiss cheese. Each slice may have holes, but a hole only passes all the way through the stack if it is located in the same place on multiple slices. In much the same way, one error can be caught and corrected, but multiple errors or breakdowns that coincide with each other can lead to serious consequences.
Time and resource constraints often contribute to this Swiss cheese effect, which only reinforces the need for entities to use quality improvement and peer review methodologies to streamline and improve in certain areas.
Efficiency, quality, and safety typically go together to achieve positive patient care outcomes. In meeting those objectives, an organization's reputation may be protected, and financial losses, including potential increases in professional liability insurance premiums, may be minimized.
For more information and a more detailed guide, read our report, "Risk-management implications of a missed, incorrect, or delayed diagnosis," by Sandra Chellew, MBA, RN, CPHRM, CPHQ.
Liberty Mutual creates protective partnerships with healthcare businesses, providing solutions for complex risks and expertise that delivers. Learn more about how we support the full range of healthcare organizations with their risk management and mitigation.
1. Muhrer, J.C. (2021), Risk of misdiagnosis and delayed diagnosis with COVID-19: A Syndemic Approach, The Nurse Practitioner, 46(2): 44-49.

References
Scott, Kirstin and Vayo, Tracy, The Top Seven Analytics-Driven Approaches to Reducing Diagnostic Error and Improving Patient Safety, Health Catalyst, October 13, 2016.
Muhrer J. C. (2021). Risk of misdiagnosis and delayed diagnosis with COVID-19: A Syndemic Approach. The Nurse Practitioner, 46(2), 44–49.
Diagnostic Errors More Common, Costly and Harmful Than Treatment Mistakes, COVID-19 Update, Johns Hopkins Medicine, April 23, 2013.
Car, Lorraine Tudor, et al., Clinician-identified problems and solutions for delayed diagnosis in primary care: a PRIORITIZE study, BMC Family Pract. 2016; 17(1):131.
Gandi, Tejal K, MD, MPH, et al., Missed and Delayed Diagnoses in the Ambulatory Care Setting: A Study of Closed Malpractice Claims, Annals of Internal Medicine, American College of Physicians, Volume 145. Number 7, October 2006.
Kachalla, Allen MD, JD, et al., Missed and Delayed Diagnoses in the Emergency Department: A Study of Closed Malpractice Claims From 4 Liability Insurers, Annals of Emergency Medicine, American College of Emergency Physicians, Volume 49, No. 2: February 2007.
This website is general in nature, and is provided as a courtesy to you. Information is accurate to the best of Liberty Mutual's knowledge, but companies and individuals should not rely on it to prevent and mitigate all risks as an explanation of coverage or benefits under an insurance policy. Consult your professional advisor regarding your particular facts and circumstance. By citing external authorities or linking to other websites, Liberty Mutual is not endorsing them.