4 MIN READ
Published 02/16/2023
Liability risks in home health – addressing concerns beyond the doorstop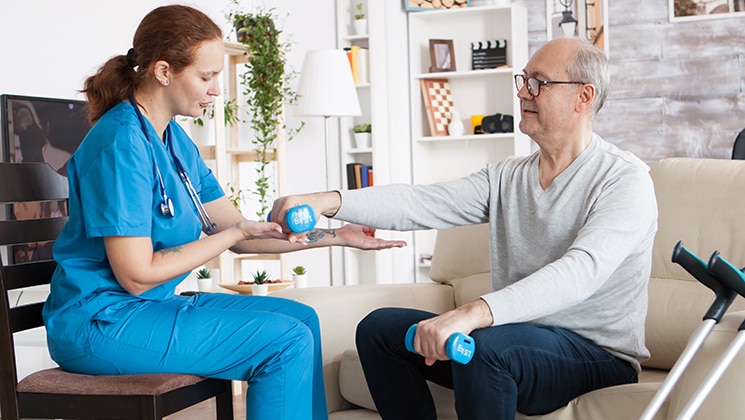 The aging Baby Boomer generation has spurred rapid growth in home healthcare. Receiving treatment in a patient's own home is now more popular than ever, but it also poses risks to both patients and caregivers. Here are the most prevalent home health risks — and strategies to help mitigate them.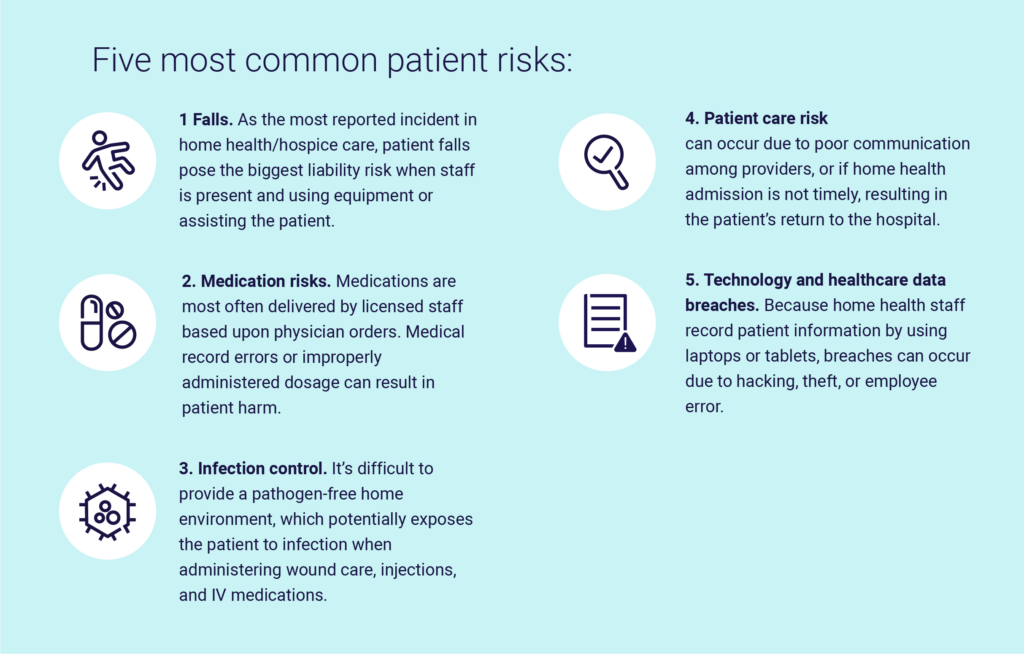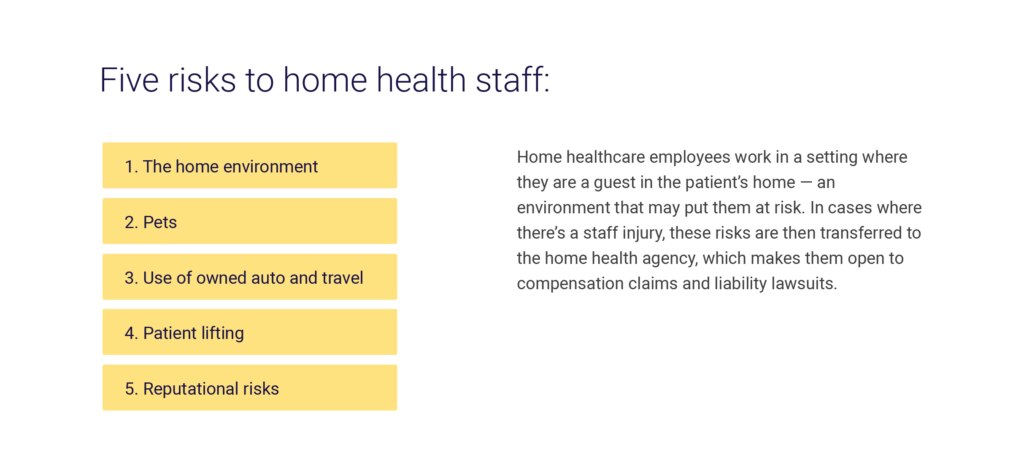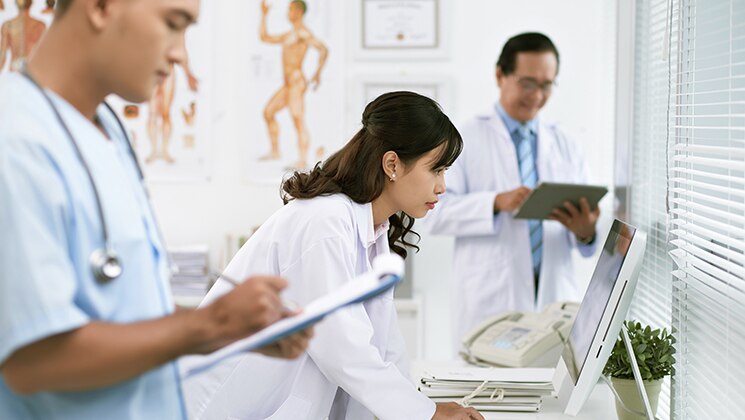 Establishing a risk-management plan
Communicating a robust risk-management plan to all employees can help mitigate the risk of liability claims. An effective plan can be established using these eight steps:
Conduct an agency assessment to identify all areas of risk.
Analyze each identified risk for level of severity.
Examine mitigation processes to help remove or reduce risk.
Select the most appropriate method to manage the risk.
Implement the chosen risk mitigation technique.
Communicate the plan to all employees.
Evaluate the effectiveness of each technique.
Make changes as necessary.
For a more complete analysis of the home health phenomenon, and the risks of providing patient care in this setting, download our white paper.
This website is general in nature, and is provided as a courtesy to you. Information is accurate to the best of Liberty Mutual's knowledge, but companies and individuals should not rely on it to prevent and mitigate all risks as an explanation of coverage or benefits under an insurance policy. Consult your professional advisor regarding your particular facts and circumstance. By citing external authorities or linking to other websites, Liberty Mutual is not endorsing them.