3 MIN READ
Published 10/19/2018
Integrated project delivery in construction: Mitigating risk with a collaborative model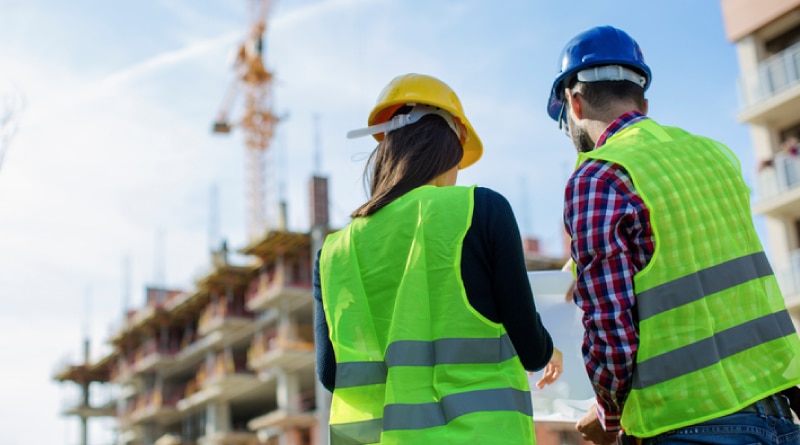 Integrated project delivery (IPD) continues to gain traction among construction management teams today as a fresh alternative to traditional forms of project delivery.
Unlike typical ways of managing projects, such as design-bid-build or design-build, IPD's driving principle is full-scale collaboration among owner, contractor, and designer – a model in which all parties equally share risks and rewards.
Evidence to date offers compelling reasons to adopt the method: in many cases, the approach delivers a project that increases efficiency, reduces waste, and has a better chance of ending on time and on budget. For example, a recent comprehensive study of 10 major building projects using IPD and Lean methodology found that regardless of project type, scope, geographic location, or previous experience with IPD, nine of the projects were successfully completed early or on time, and below or on budget.
Stakeholders show a preference for the method, as well, as evidenced in a survey by the University of Minnesota that took a snapshot of current perceptions of effectiveness and efficiency in IPD. In examining 59 IPD projects, more than 90 percent of respondents said they were either "significantly likely" or "likely" to want to be part of an IPD project again.
What makes IPD so popular? It starts with the fact that project teams operate in an atmosphere that is less adversarial and more collaborative from the start. And this atmosphere of open collaboration can reduce many common risks, "both overall and throughout the project lifecycle," says Aldo Fucentese, VP and Underwriting Manager for Liberty Mutual Insurance's Construction practice.
"More than 90% percent of respondents said they were either 'significantly likely' or 'likely' to want to be part of an IPD project again."
"IPD aims to build an environment of trust and collaboration through early involvement and equality of stakeholders, open information sharing, project-first thinking, and shared risk and reward among parties," he says.
Adapting risk management for IPD
With IPD's additional focus on collaboration, key stakeholders like contractors and designers work closely together throughout the project, which is different than more traditional construction approaches like design-bid-build. While IPD can provide value, it may also blur the lines of liability and require a different risk management approach.
Here are two insurance-related aspects to keep in mind if your company is considering IPD contracts.
The "no-fault" reality. "Unlike traditional project insurance, which aims to protect each participant against the claims of others, IPD takes a no-fault approach to risk," says Fucentese. IPD contracts generally use liability waivers and other provisions to spread risk and reward among the teams.
The appeal of "wrap-ups." According to Fucentese, what can work well for IPD is the project-specific approach, like what wrap-ups use, in which a single carrier underwrites and services multiple parties. This arrangement reduces the number of separate and potentially competing interests. "It also helps everyone align with the goals of IPD," he notes, "which are to increase communication and efficiency and improve outcomes through collaboration."
"While IPD can provide value to stakeholders, it may also require a different risk management approach to address the unique aspects of these projects."
Consulting the construction risk management experts
IPD offers an exciting way forward for collaboration and efficiency in construction, but as with any industry shift, a company should evaluate how participating in these arrangements could affect its risk management program and total cost of risk. As the method continues to evolve, each party will need to periodically reexamine their roles and insurance obligations relative to those of their project peers. Insurance brokers and carriers with experience in IPD projects can help evaluate options and help resolve potential coverage issues so companies can make the most of this construction approach.
Liberty Mutual and Ironshore have introduced an integrated primary wrap-up program that combines general liability and professional liability protection for medium and large construction projects developed through IPD or design-build. Learn more about Liberty Mutual's construction-focused coverages here.
This website is general in nature, and is provided as a courtesy to you. Information is accurate to the best of Liberty Mutual's knowledge, but companies and individuals should not rely on it to prevent and mitigate all risks as an explanation of coverage or benefits under an insurance policy. Consult your professional advisor regarding your particular facts and circumstance. By citing external authorities or linking to other websites, Liberty Mutual is not endorsing them.