2 MIN READ
Published 10/29/2019
How expiring drug patents lead to cost savings in the workers compensation space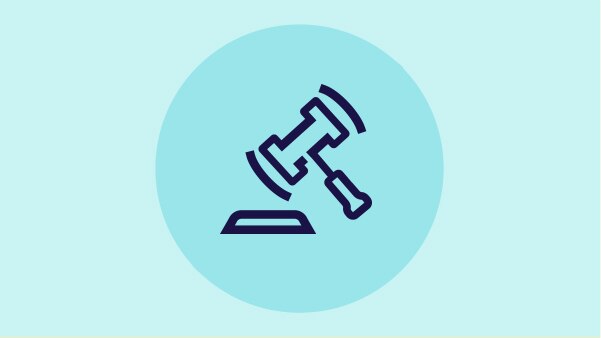 Liberty Mutual Insurance has vigorously supported legislative reforms to reduce medical costs, which now make up a higher percentage of workers compensation benefits than indemnity expenses in nearly every state. Just as ballooning medical costs have many causes, reform efforts require many different approaches, including persuading legislatures to adopt fee schedules,tackling the over-prescribing of opioids, and reining in physicians' dispensing of drugs.
Besides limiting initial opioid prescriptions, states have broadened efforts to educate prescribers and have imposed more aggressive prescription management. In fact, all 50 states have established prescription drug monitoring programs. To curb another source of unnecessary expense, Liberty Mutual has lobbied for treatment guidelines, drug formularies, and greater control over physician dispensing, drug repackaging, and compounding of drugs.
Legislative actions such as these can bring down medical costs substantially. Claims Journal reported in May that a recent studyi had found, for example, that median prices for medical services in states without fee schedules are 39% to 171% higher than the prices in fee-schedule states.
A big driver of workers compensation costs is brand-name drugs. Generic versions of these drugs are less expensive, but the pharmaceutical industry exerts considerable pressure to keep them off the market as long as possible. Patents on the branded drugs typically last years before expiring, and during that time drug manufacturers have the exclusive right to produce and sell the patented drug. The industry justifies the patents by citing the costs of drug research and development and marketing.
A recent development on that front should provide some workers compensation relief. On July 22, 2019, the United States Food and Drug Administration approved nine generic versions of Lyrica®, an anticonvulsant drug used since 2005 in workers compensation. The patent for Lyrica expired just a month earlier on June 19, 2019ii. Lyrica was initially intended to treat epilepsy, but doctors found it was also effective for treating pain in workers' injuriesiii. Lyrica has been successfully marketed as an alternative to addictive opioids.
In a January 2019 Research Brief, the National Council on Compensation Insurance (NCCI) ranked the top 10 drugs in workers compensation by dollars paid in 2016. [NCCI Research Brief, Workers Compensation and Prescription Drugs – 2018 Update, January 2019.] The council found that Lyrica was the top drug by total cost. In fact, Lyrica, OxyContin, and Gabapentin, the top three prescribed drugs in workers compensation, accounted for more than 15% of prescription drug costs that year.
Approval of the generic forms of Lyrica and other prescription drugs will likely result in significant cost savings for workers compensation payors. Liberty Mutual has seen a 46% decrease in script cost when implementing a generic of the anticonvulsant drug relative to Lyrica.
i Claims Journal, WCRI Medical Index Reasserts that Medical Prices Lower in Fee Schedule States, May 31, 2019.
ii FDA approves first generics of Lyrica, U.S. Food & Drug News Release, July 22, 2019
iii Lyrica generics could cut costs for comp payors, Business Insurance, August 7, 2019
This website is general in nature, and is provided as a courtesy to you. Information is accurate to the best of Liberty Mutual's knowledge, but companies and individuals should not rely on it to prevent and mitigate all risks as an explanation of coverage or benefits under an insurance policy. Consult your professional advisor regarding your particular facts and circumstance. By citing external authorities or linking to other websites, Liberty Mutual is not endorsing them.