2 MIN READ
Published 07/21/2020
COVID-19 pandemic prompts numerous policyholder accommodations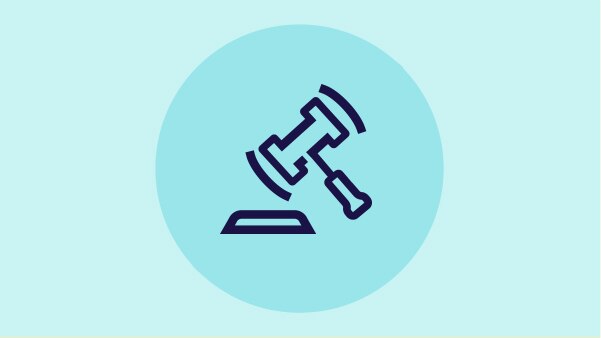 Insurers recognize favorable trends and announce refunds and credits for policyholders
The unprecedented financial disruption caused by the COVID-19 pandemic has prompted insurance regulators and insurers to implement an array of accommodations for adversely impacted policyholders.
Some accommodations were first announced voluntarily by insurers, such as premium refunds for private passenger auto insurance (to reflect reduced miles driven during mandated stay-at-home orders), while subsequent measures were urged, or mandated, by gubernatorial executive orders and/or state insurance department directives and bulletins.
Regulators expand on refunds with requests for cancellation forbearance and free coverage
Because the impact of the pandemic has been uneven across the country, the need for accommodations, and the relief offered or mandated, has varied by state, but the most common measures have been:
Moratoriums on policy cancellations or nonrenewals for nonpayment of premiums and extended premium payback periods, in some cases as long as 12 months
Relaxing due dates for premium payments
Waiving late fees and penalties and mandating premium payment plans, which will avoid a lapse in coverage
Expanding auto coverage to allow personal vehicles to be covered when delivering food, medicine, or other essential services
Additionally, many insurance departments have urged insurers to make any and all "reasonable accommodations" for adversely impacted individuals and businesses.
Recent directives from regulators expand to include businesses
While most of the above accommodations could apply to personal or commercial insureds, some relief has been targeted to the unique needs of business insurance. Examples include:
Requiring insurers to post on their websites, or to otherwise inform their commercial policyholders, of their willingness to work on a case-by-case basis to evaluate changes in risk and to provide appropriate accommodations
Offering flexible billing and premium payment options
Issuing business owner policy premium refunds or alternatively directing that when policies are audited, a credit be given if there has been a reduction in sales or payroll
Performing midterm policy audits and providing flexibility regarding completion of audits
Expanding coverage for vehicles that are currently being used for business purposes which were not being used for business purposes prior to COVID-19
Reducing coverage for vehicles that were previously being used for business purposes, but are not currently being used for business purposes on account of COVID-19
Adjusting exposures for general liability to account for factors such as reduced payroll, sales, or receipts
Adjusting exposures for workers compensation to account for factors such as reduced payroll
Automatically suspending cancellations based on nonpayment of premium for commercial lines
Many individuals and businesses have sought and received the type of accommodations outlined above since the start of the COVID-19 pandemic, and insurance departments continue to monitor the market closely to determine whether extensions or added measures are needed.
Individuals or businesses in need of first-time or additional relief should consult the website of their respective state insurance department to understand what accommodations are available. Businesses can also contact their third-party administrator (TPA), risk-management consultant, agent-broker, or their insurer directly to explore options for appropriate accommodations.
This website is general in nature, and is provided as a courtesy to you. Information is accurate to the best of Liberty Mutual's knowledge, but companies and individuals should not rely on it to prevent and mitigate all risks as an explanation of coverage or benefits under an insurance policy. Consult your professional advisor regarding your particular facts and circumstance. By citing external authorities or linking to other websites, Liberty Mutual is not endorsing them.
This website is intended to be informational. Descriptions are provided only as a summary outline of the products and services available and are not intended to be comprehensive and do not constitute an offer to sell or a solicitation. The products and services described may not be available in all states or jurisdictions. See your policy, service contract, or program documentation for actual terms, conditions, and exclusions. Any inquiries regarding the subject matter set forth herein should be directed through licensed insurance professionals.
Coverage and insurance are provided and underwritten by Liberty Mutual Insurance Company or its affiliates or subsidiaries. When we offer insurance products, we will state clearly which insurer will underwrite the policy. Some policies may be placed with a surplus lines insurer. Surplus lines insurers generally do not participate in state guaranty funds and coverage may only be obtained through duly licensed surplus lines brokers.