< 1 MIN READ
Published 10/26/2018
Construction drones: 7 ways to mitigate risk before you fly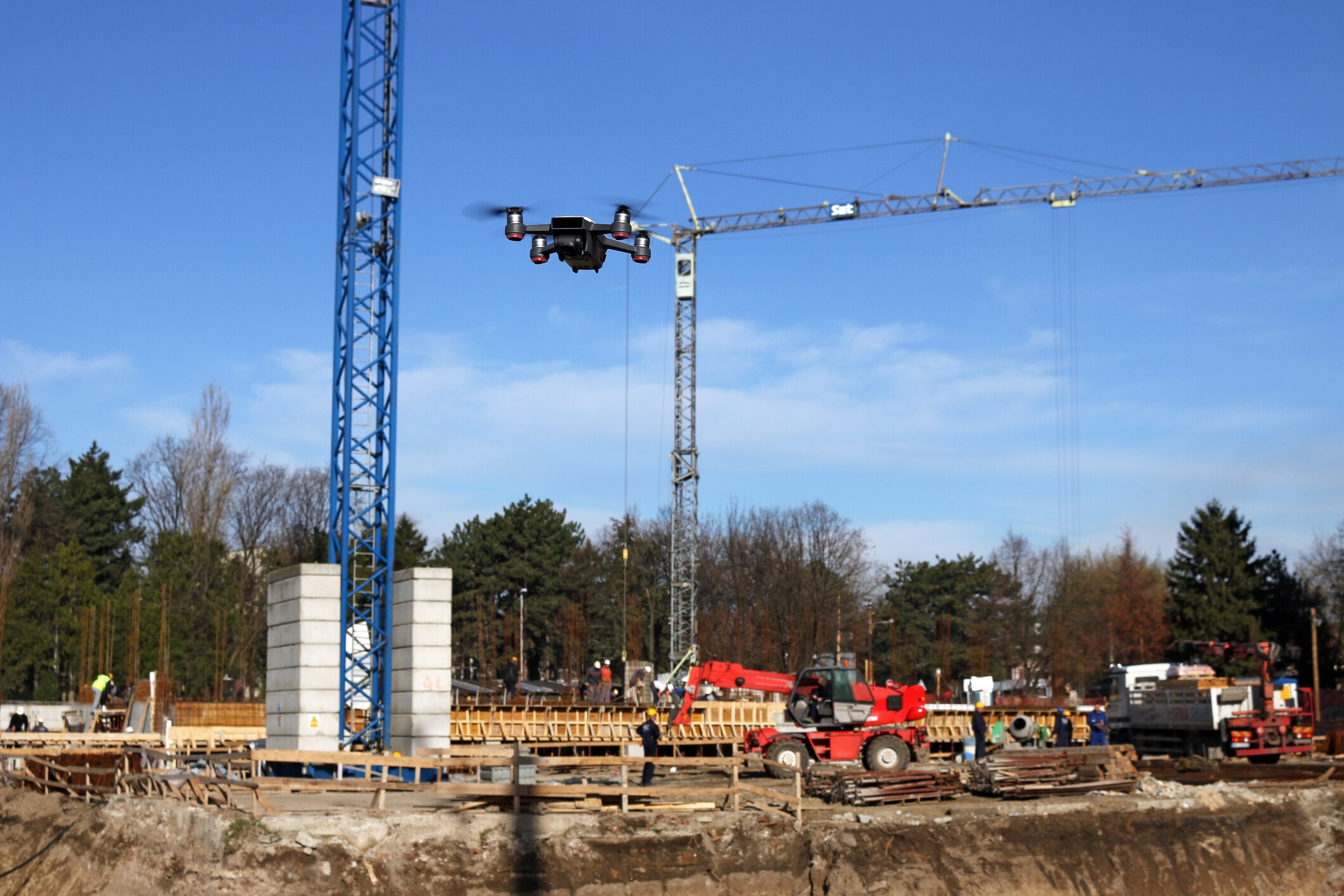 Drones are bringing exciting innovation to the construction industry, from site mapping to safety inspections. But onboarding a new technology – especially one that flies – adds new risks to your business. Before you take to the skies, you need to carefully consider the risk implications of construction drones, including insurance coverage. Here are seven ways to mitigate your risk:
Hire a licensed drone pilot.
The Federal Aviation Authority (FAA) requires that all drone operators hold a remote pilot certificate. Whether your company hires its own or contracts with a third-party drone operator, ensure that all pilots have up-to-date licenses – and check their safety records, as well.

Understand the regulations.
Beyond FAA regulations, check with your state and local municipality to find out about any restrictions to drone flight. Depending on your location, regulations may vary considerably.

Assign a drone manager.
Delegate a responsible staff member to be the point-person for "all things drone." This employee should evaluate drone vendors, vet pilots, keep up with regulations, and monitor all drone activities.

Develop a drone safety plan.
Create a detailed plan to help prevent property damage and injuries to workers and members of the public. Unsure of where to start? Consult with your insurance provider to help you tailor a plan specific to your company.

Address privacy concerns.
With the ability to take cameras over property lines, drones bring risk of privacy violations, including advertising liability if they capture third-party images. Determine who will manage collected data, along with how it will be stored and protected. If you're uncertain, consult your legal counsel for help.

Complete a pre-flight risk assessment.
Plan for your drone – before it arrives, and before any flight. Ensure that the drone is mechanically sound, and go over flight paths, clearance requirements, local hazards, and communication methods.

Assess your insurance coverage.
Drones bring new insurance concerns. Does your general liability insurance policy cover drones, or do you need specialized drone coverage? What about property damage? If you contract out for drone services, does your vendor have adequate coverage?
Drones are revolutionizing the construction industry, but they're not the only new innovation. To learn more about technology trends in construction, read our related article here.
This website is general in nature, and is provided as a courtesy to you. Information is accurate to the best of Liberty Mutual's knowledge, but companies and individuals should not rely on it to prevent and mitigate all risks as an explanation of coverage or benefits under an insurance policy. Consult your professional advisor regarding your particular facts and circumstance. By citing external authorities or linking to other websites, Liberty Mutual is not endorsing them.