5 MIN READ
Published 03/04/2022
Building resilient cities: 4 challenges for contractors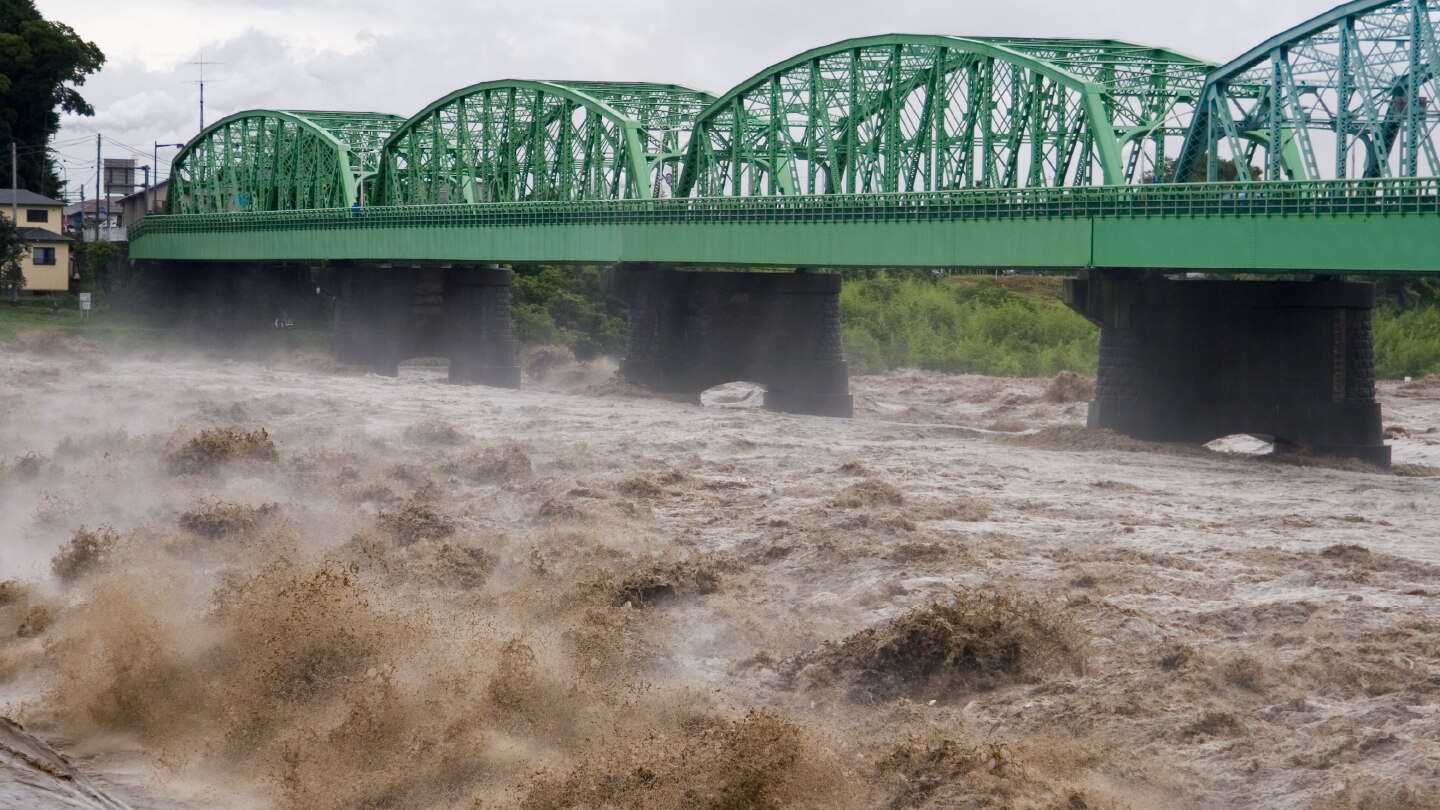 What role does the construction industry play in mitigating natural disasters? In 2005, the nation watched in horror as Hurricane Katrina's floodwaters filled the streets of New Orleans, resulting in an estimated $161 billion in damages. But in August 2021, when Hurricane Ida bore down on the Gulf Coast, while still concerned, officials were more optimistic, because the federal government had invested billions of dollars in fortifying New Orleans' failed levees. On top of that, architects and construction experts had begun designing more hurricane-resistant houses and buildings to mitigate risk. As Hurricane Ida made landfall, bringing more than a foot of rain, those new levees and resilient homes held firm — proving the value of stronger, more resilient infrastructure.
"In 2005, Katrina's floodwaters filled the streets of New Orleans. But in August 2021, when Hurricane Ida bore down on the Gulf Coast, new levees and resilient homes held firm — proving the value of stronger, more resilient infrastructure."
In a world marked by increasingly volatile weather events, contractors and city planners have started investing in resilient construction: the practice of building more robust buildings and infrastructure to protect communities and individuals from severe weather and other disasters. In this article, we'll dive deep into this burgeoning building trend — and explore the challenges that today's builders face as they construct buildings designed to weather the storm.
Resilient construction: a growing market
Resilient construction is about building stronger and more adaptable infrastructure to better withstand the worst nature can throw at it, such as hurricanes, floods, and tornadoes. At the macro level, it means building communities that can bounce back more quickly from a natural disaster — like in New Orleans, where investment in levees protected homes and lives, helping the city get back on its feet faster.
For individual projects, resilient construction centers on safety, future cost savings, and protecting the value of the investment. Customers want to protect the people in their buildings from injury if possible, and they want smaller bills in the future, mitigating costly repairs or rebuilds as much as they can.
"Builders have discovered that there's a business opportunity for those who offer to not only build stronger the first time, but also retrofit existing structures and design protective infrastructure to keep customers safe."
Contractors, developers, investors, and taxpayers have answered these concerns with the resilient building movement. They have witnessed increasingly damaging weather events in recent decades and know that there's no end in sight. As a result, building codes are gradually becoming more stringent, and a market has developed for contractors with expertise in climate-resilient construction. There is a business opportunity for those who offer to build stronger the first time, retrofit existing structures to make them more resilient, and design protective infrastructure to keep people safe, and the industry is seizing it.
4 challenges for resilient builders
Resilient construction can signal opportunity for builders, but entering this market involves clearing some hurdles. Here are some challenges contractors face:
1. The science of climate change is constantly evolving.
Although climate science has progressed considerably in the last few decades, there's still a lot we don't know about the impact of climate change on future generations. As the science evolves, construction will have to evolve with it — which may mean enhancing structures again down the line if hazards turn out to be even greater than expected.
2. Building code and zoning regulations are slow to change.
While resilient construction has become a hot topic of conversation for many municipalities, regulators haven't been quick to adjust building and zoning codes to reflect new science. "With building codes and regulations slow to adapt to the climate reality we face, some contractors risk building less resilient buildings with an eye toward costs — which aren't as safe for communities and can make it harder for resilient-focused contractors to complete for contracts," says Ben Beauvais, senior vice president and GRS construction executive at Liberty Mutual Insurance.
3. Contractors will have to bear the additional cost.
For individual projects, contractors and developers will likely have to bear the additional costs of resilient construction — which may lead to financial hardship for small and midsize companies. "However," Beauvais notes, "[contractors] are in a unique position as trusted advisors to help clients understand the value of building resiliently, and how marginal additional costs yield significant benefits over a project's lifetime." The takeaway? Contractors looking to specialize in this field should position their expertise as a selling point.
4. The federal government's approach to climate change is still emerging.
Municipalities aren't the only regulators who are slow to change. The federal government's approach to climate change is also evolving, and contractors may need to factor in future policy shifts. However, President Biden's 2021 investment of $1 billion for pre-disaster mitigation sends a strong signal that climate-resilient building will continue to be a priority.
Building resilient cities with support from risk managers and insurers
Climate change is already here, and despite the challenges of breaking into a new market, contractors positioning themselves for the future would be wise to consider adding climate-resilient construction to their offerings. As they do so, Beauvais notes, insurers and risk managers can be critical partners, helping builders navigate this new terrain. "The insurance industry needs to help clients understand how climate events are likely to have an outsized effect," Beauvais says. "And we need to share how they can best prepare themselves for that changing climate exposure." Along with supporting advocacy groups and legislation around shifting building codes, Beauvais also recommends that contractors and developers partner with their risk managers and insurers to better identify their risks, now and in the future. "Partnering with the right type of carrier who can bring those types of resources to bear is a huge advantage," Beauvais notes. "I think that becomes an increasingly important consideration when we start to look forward."
This website is general in nature, and is provided as a courtesy to you. Information is accurate to the best of Liberty Mutual's knowledge, but companies and individuals should not rely on it to prevent and mitigate all risks as an explanation of coverage or benefits under an insurance policy. Consult your professional advisor regarding your particular facts and circumstance. By citing external authorities or linking to other websites, Liberty Mutual is not endorsing them.