6 MIN READ
Published 06/28/2021
Beyond property damage: 3 casualty risks amplified by severe weather events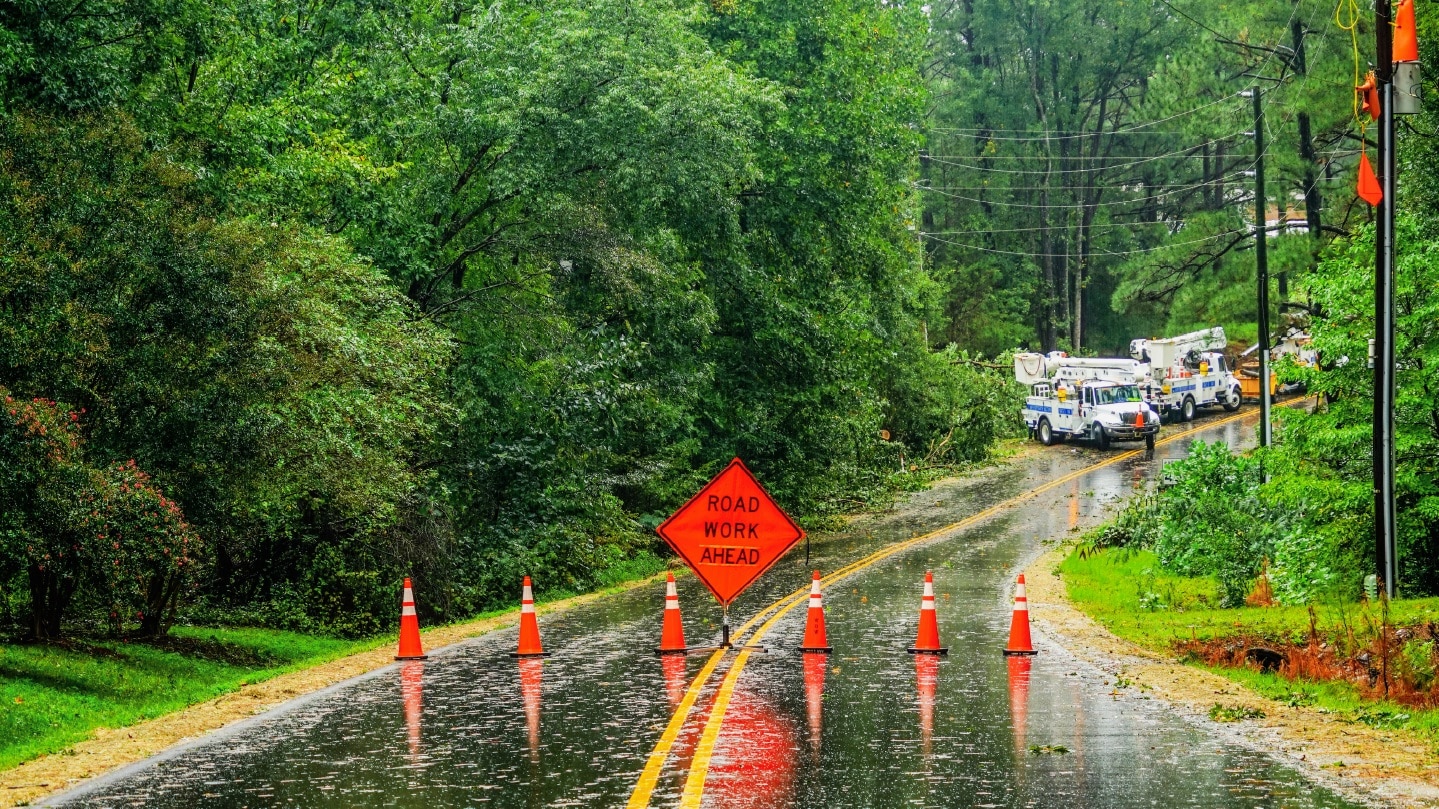 In February 2021, an ice storm hit Texas. The temperatures plummeted, overwhelming the power grid and leaving more than 4.5 million Texans without access to electricity or running water. Unfortunately, between February 11and March 5, 151 people died from outage-related calamities, including hypothermia, carbon monoxide poisoning, and medical equipment failure.
A few weeks later, top executives at the Electric Reliability Council of Texas resigned when faced with a class-action lawsuit that alleged they were responsible for the power grid failure. Lawmakers and policy experts claimed that the operators were aware of the potential for a system-wide collapse due to severe weather and failed to do their due diligence, which resulted in numerous lawsuits, including one demanding $100 million in damages.
This recent incident in Texas is just one example of the importance of continuity planning and preparation in the face of climate change. As severe weather events become the norm, companies should understand the casualty risks associated with extreme weather events—including public safety, directors and officers (D&O) liability, product liability, and employee injuries—and what they can do to reduce their risk.
Mitigating D&O exposures through local and municipal due diligence
For governments and municipal organizations, keeping the public safe during a severe weather event must be a top priority. Municipalities are typically responsible for ensuring that their constituents have access to life-saving public services, including medical care, food, and shelter, during emergencies such as a severe weather event. And if these agencies fail to prepare adequately, they can be held liable for any resulting damages, including injury and loss of life.
Board members and executives in Texas face allegations for not doing their due diligence to avoid power grid failure. In the wake of extreme weather events, D&O risk can become a significant liability if organizations don't take steps to ensure they have adequate coverage ahead of time—but volatility in the insurance market is making this a more complicated task.
Governments and municipalities need to stay up to date on climate data and evaluate their current capacities against the potential for system failure during a weather event. Upgrading those systems in advance and having a continuity plan for emergencies will help organizations reduce their risk and keep the public safe.
One of the biggest challenges organizations face around D&O liability today is the ongoing hard market. According to Business Insurance, publicly held companies are experiencing 15 to 25 percent rate increases for D&O coverage, while small private companies are seeing increases of 5 to 15 percent or more. To get ahead of this problem, it's critical to work with insurance providers to evaluate potential risks due to extreme weather and determine the appropriate level of coverage. Climate analytics partners can also offer valuable insights based on location and other factors.
Addressing product liability and consumer safety risks
Private companies aren't exempt from exposure during severe weather events. During extreme weather, private entities such as hotels may be put at risk if they shelter displaced people and aren't adequately prepared in the event of a power outage or medical emergency. Similarly, manufacturers might face product liability claims if consumers are injured while using their products during a storm. For example, a space heater company might be held liable if someone is injured while using its product outside its regular use during an ice storm or blizzard.
Whether or not a private company is on the frontlines of a weather event, it needs to take precautions and anticipate the impact of severe weather on its business. Manufacturers should work with their insurers to evaluate the potential for product misuse and take appropriate measures to warn consumers about possible risks. Hotels and other companies on the frontlines during a disaster should make continuity plans and establish protocols for a wide variety of potential weather events.
Extreme weather and employee safety
Even during regular business operations, maintaining a safe physical working environment is imperative for employers, not only because it is the right thing to do, but it also makes good business sense. Particularly for industries already facing skilled labor shortages like construction and manufacturing, workplace injuries present significant risks to productivity.
When a severe weather event strikes, companies may be under financial and contractual pressure to resume their business operations. Post-storm remobilization can pose physical risks to safety if employers are hurried to resume operations. Additionally, hiring new or inexperienced workers is another form of risk.
While workers compensation (WC) claims may not be avoidable completely, companies that implement a culture of safety and preparedness can help mitigate risks of WC claims.
Staying ahead of severe weather with proactive planning
In today's world, severe weather fueled by climate change has, unfortunately, become the rule rather than the exception. Companies, organizations, and municipalities should prepare for the likelihood of a weather event in their communities—and collaborate with their insurance providers to put the appropriate risk-management strategies in place to help protect their operations, employees, and the public. And when it comes to casualty risks in particular, preparation and due diligence are the keys to helping ensure public safety and business continuity, no matter what storms come your way.
This website is general in nature, and is provided as a courtesy to you. Information is accurate to the best of Liberty Mutual's knowledge, but companies and individuals should not rely on it to prevent and mitigate all risks as an explanation of coverage or benefits under an insurance policy. Consult your professional advisor regarding your particular facts and circumstance. By citing external authorities or linking to other websites, Liberty Mutual is not endorsing them.