2 MIN READ
Published 07/11/2020
6 steps to help prevent bullying in schools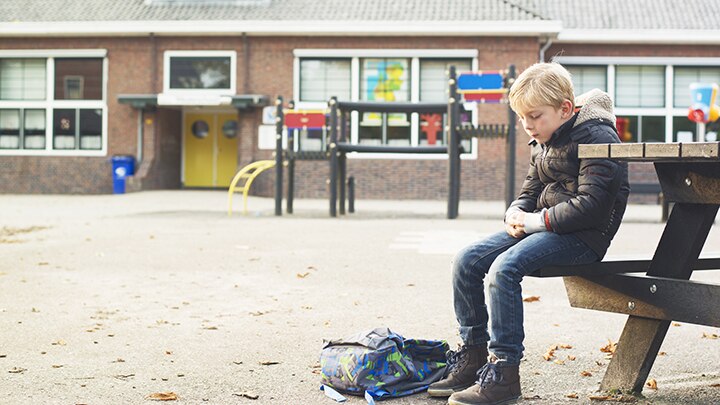 Schools and other organizations are starting to take a more proactive approach toward preventing bullying and cyberbullying. Programs that involve the entire school community —students, families, administrators, teachers, and staff — show the most promise.
1. Focus on the social environment

It's important to change the climate and social norms of the school. It should be seen as "cool" to help another student who is being bullied. This requires buy-in from all teachers, administrators, counselors, and other non-teaching staff, as well as parents and students.
2. Assess the prevalence of bullying

It can be useful to assess bullying by administering anonymous questionnaires to students about bullying. The findings can uncover the type and frequency of events and motivate adults to act against bullying. Administrators can use the data to tailor bullying prevention strategies to the needs of the school and measure progress in reducing bullying over time. 
3. Gain staff and parental support

To be most effective, bullying prevention efforts should be fully supported by the majority of staff and parents. Prevention can't be the sole responsibility of an administrator, counselor, teacher, or any single individual at a school.
4. Form a group to coordinate bullying prevention activities
Bullying prevention efforts work best if they are coordinated by a group rather than one individual. Consider including an administrator, teachers from different grades, non-teaching staff, a counselor, a school nurse, and a parent. The group should meet regularly to review school survey results and plan bullying prevention rules, policies, and activities.
5. Train staff in bullying prevention

In-service training can help staff better understand the nature of bullying and its effects, how to respond and intervene if they observe bullying, and how to work with others at the school to help prevent bullying from occurring. Make an effort to educate all adults in the school who interact with students, from counselors and nurses, to bus drivers, lunchroom aides, and custodians.
6. Establish clear rules and expectations about bullying
It's important for the school to make clear through simple rules that it not only expects students not to bully, but that it also expects them to be good citizens, not passive bystanders, if they are aware of bullying. School rules and expectations should also address proper and effective adult supervision.
While bullying and cyberbullying are problems in schools, the risks can be mitigated. To learn more about setting policies to help prevent bullying, check out our article Bullying at school: 5 reasons to prioritize prevention.
This website is general in nature, and is provided as a courtesy to you. Information is accurate to the best of Liberty Mutual's knowledge, but companies and individuals should not rely on it to prevent and mitigate all risks as an explanation of coverage or benefits under an insurance policy. Consult your professional advisor regarding your particular facts and circumstance. By citing external authorities or linking to other websites, Liberty Mutual is not endorsing them.