5 MIN READ
Published 09/29/2021
4 risk-management challenges of using cross-laminated timber in construction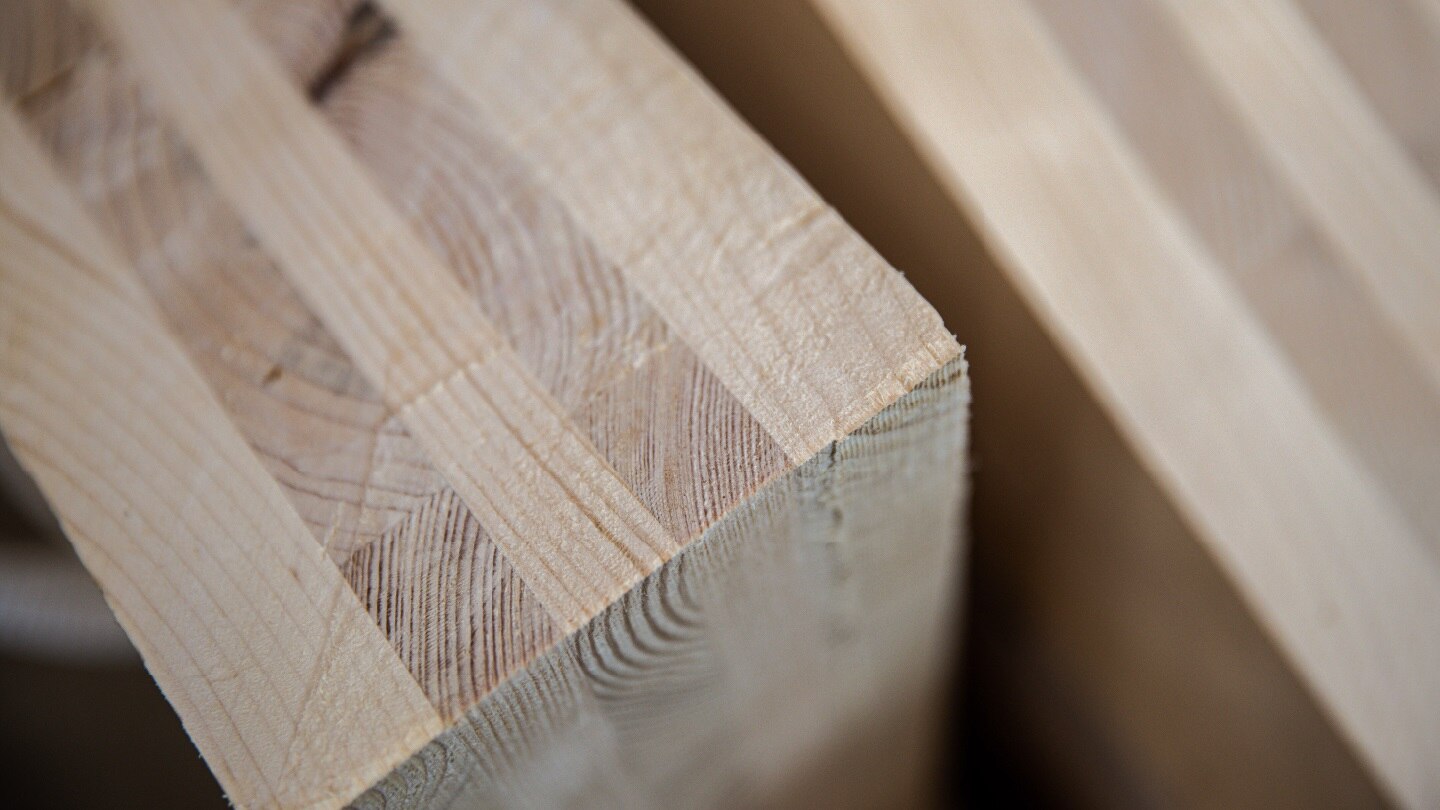 In the last few years, a surprisingly conventional material has swept the sustainable building industry: wood. Cross-laminated timber (CLT) construction, a building method in which wood is layered to create a strong and durable frame, is now competing with traditional concrete and steel foundations. This method, which has become increasingly popular in Europe, is now making headway in the United States. According to the Globe News Wire, the industry is projected to grow by 12 percent between 2021 and 2027.
Construction companies, architects, and environmental advocates alike are embracing CLT because it's more sustainable than traditional materials, durable, lightweight, and suitable for prefabricated construction projects. But this building method also poses new risk-management challenges for owners, builders, and insurance providers. In this article, we're examining the challenges of CLT across multiple insurance lines—and sharing suggestions for contractors to help mitigate potential risk.
Challenge 1: protecting the project during construction
In terms of builder's risk coverage, CLT has some benefits. Because it can be built off-site and transported, the method can result in shortened building cycles, which means contractors may save money on insurance costs. However, builders will need coverage in the event of fire or water damage. CLT is made entirely of wood and—even though the material has been proven to burn slowly in fire tests—it is at a higher risk of fire damage than more traditional materials. On top of that, staining and charring of the wood from water and fire damage can cause aesthetic issues, and project owners might require builders to replace the panels even if the building is still structurally sound.
How to mitigate risk: contractors should ensure that CLT is pre-treated with a fire retardant before building. It's also crucial that all members of the building team understand transport, storage, and staging best practices in order to limit exposure to the elements.
Challenge 2: evaluating environmental risks
When it comes to environmental risks, CLT has a leg up over traditional building materials. Although CLT is bonded with glue, most manufacturers use formaldehyde-free adhesives to improve air quality and reduce off-gassing. However, when building with CLT, construction companies should take notice of potential water damage and subsequent mold exposure risks. The 2021 International Building Code allows for CLT buildings up to 18 stories—but these taller buildings are exposed to the elements for more extended periods during construction, increasing the risk of water damage and mold growth. If property owners discover mold, contractors may be liable for any damages or associated health risks.
How to mitigate risk: builders should treat CLT with water repellents, particularly on the end-grain where the wood is more porous. During construction, using tent structures that cover exposed materials can also reduce the risk of water damage that can lead to mold growth.
Challenge 3: understanding CLT's performance capabilities
Because CLT is a newer material for many builders, design-build contractors should take special care to ensure their designs are structurally sound and materials meet quality standards. Both designers and builders should reference and comply with the applicable International Building Codes and stay up to date on evolving research. For example, as this study highlights, the shape and number of layers of CLT can influence the risk of delamination, in which the adhesive holding boards together fails and can put a structure at risk.
As an example of delamination, work came to a halt on a $79-million building under construction at Oregon State University after two layers of CLT floor panel came unglued and fell. While the incident did not cause any injuries, it did result in a several-month-long investigation, extensive rework to replace the damaged panels, and a delayed opening.
By staying informed on CLT performance capabilities, designers and builders are better able to build safely and on schedule and help mitigate the risk of damage, work delays, and related builder's risk and liability claims.
How to mitigate risk: designers and builders should ensure that building codes align with the use of CLT. Using building information modeling (BIM) during the planning process can also help ensure that all stakeholders—including owners, designers, engineers, and architects—are on the same page during the project.
Challenge 4: avoiding construction defect claims related to sourcing, transport, and installation
If a structure's integrity presents a hazard post-construction, designers and builders can be held responsible and face professional liability and/or construction defect claims. As with all modular and prefabricated construction, there are unique risks associated with CLT building materials. Using subpar or damaged materials and not following manufacturers' installation instructions are common culprits for defect-related claims.
How to mitigate risk: builders can help reduce their risk by hiring qualified teams and using the highest-quality materials possible. Ensure that every member of the construction team has deep knowledge of the building plans and best practices for installation. Understanding a manufacturer's history and experience with CLT—even going on site to assess quality assurance processes—are important actions to take when contracting with suppliers. Mapping out transport and storage of materials to reduce potential stressors and damage can also help mitigate risk.
Reducing risk—and protecting your projects and reputation
Experts across insurance lines know that building with CLT poses new challenges that contractors might not face with more traditional materials. But with the right strategies in place, construction companies can help mitigate their risk while taking advantage of CLT's benefits. If you're a contractor, a knowledgeable team, proper planning, and a strong relationship with your provider can provide you with the support you need to move into this exciting new construction area.
Liberty Mutual is a leading provider of insurance for contractors, designers, and their stakeholders. Learn more about Liberty Mutual's solutions for the construction industry here.
This website is general in nature, and is provided as a courtesy to you. Information is accurate to the best of Liberty Mutual's knowledge, but companies and individuals should not rely on it to prevent and mitigate all risks as an explanation of coverage or benefits under an insurance policy. Consult your professional advisor regarding your particular facts and circumstance. By citing external authorities or linking to other websites, Liberty Mutual is not endorsing them.