5 MIN READ
Published 10/25/2018
3 ways to improve construction productivity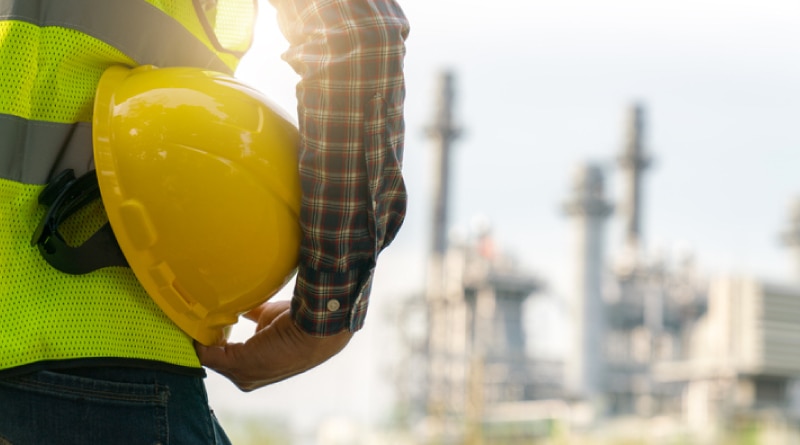 Construction is a massive global industry, with more than $10 trillion spent annually on construction goods and services. But a recent report by the McKinsey Global Institute finds the sector lagging significantly behind other industries in both growth and productivity. "In a sample of countries analyzed," the report states, "less than 25 percent of construction firms matched the productivity growth achieved in the overall economies where they work over the past decade."
A recent report by the McKinsey Global Institute finds the sector lagging significantly behind other industries in both growth and productivity.
By raising productivity, construction companies can make better use of resources, build higher-quality structures, and deliver more value to customers, which could translate into higher profits and better wages for workers. Given that the construction industry employs seven percent of the world's working population and is responsible for building the structures where we live, work, and travel, it's clear that construction's stalled productivity is a problem worth solving.
The good news? If the industry boosted its productivity to match the rest of the economy, it could increase its annual value by a whopping $1.6 trillion. Here are three ways to tackle the issue, along with ways to mitigate the risks involved.
1.  Technology and digitization
On a list of 22 domestic industries, construction ranked a dismal 21 for digitization, above only the agriculture/hunting sector. Building Information Modeling (BIM) has been a game-changer for the construction industry, helping to improve collaboration and coordinate workstreams throughout the phases of a project, but it's not enough.
On a list of 22 domestic industries, construction ranked a dismal 21 for digitization, above only the agriculture/hunting sector.
Today, construction firms hoping to drive increases in productivity are introducing technology like wearables to improve worker safety; drones to scan, monitor, and map work sites; and virtual and augmented reality to train workers and provide engineers and construction managers with 3-D views of projects.
When introducing new technology, whether it's to improve safety or streamline workflows, it's important to evaluate the new risks these solutions could introduce. As well, you may need new insurance coverage or different limits of current coverage along with contingency plans if a solution fails to work properly. Here are a few considerations:
Shifting to digital solutions, like BIM for modeling worksites, could introduce new access points for data breaches and cyberattacks. Every digital innovation should trigger a fresh review of your cyber security best practices and your cyber insurance coverage and limits.
As design and build become more intertwined, determining fault in potential product or project defects becomes more difficult; professional liability insurance is likely to become more important.
When adding new technology, employee training and buy-in is essential to encouraging proper use and maintaining a safe worksite.
2. Workforce improvements
Labor productivity is a major reason for overall productivity losses in construction, according to the same McKinsey report. Consider that labor-productivity growth for construction averaged a disheartening one percent for the past decade, compared to 2.8 percent for the total world economy and 3.6 percent for manufacturing alone.
The answer? ACG says that many firms are offering better pay rates and benefits to attract workers. The group also recommends leveraging technology to boost worker efficiency and reduce the number of workers needed, and has created a Workforce Development Plan which offers guidelines to the federal government for making needed investments in construction-related education for students.
Meanwhile, many contractors are taking matters into their own hands to get ahead of the curve. Some trade firms are working with non-profits to provide apprenticeships for at risk youth, women, and veterans to help fill their own future labor shortages, while other companies are investing in vocational training programs to introduce the industry to students as part of their high school curriculums.
Construction firms are sometimes tempted to improve productivity by doing more with less – but when it comes to staffing, this can lead to injured workers, higher workers compensation claim costs, and expensive delays. Here are some precautions to be aware of:
When hiring, take necessary steps to verify that employees have proper qualifications and licensure (such as commercial driving license).
Provide training and personal protective equipment so employees can operate equipment and navigate worksites safely.
To reduce the risk of worker injuries, limit overtime work – including longer days and working on weekends – and try not to reassign teams to new jobsites where they may be unfamiliar with the project and equipment.
Ensure that different tasks and trades are given enough space to do a job safely and efficiently. Pushing multiple trades into the same small area creates higher levels of noise and distraction, and can increase the rate of accidents, as well.
3. Production-based approach
Mass production can vastly increase overall production for many parts of the construction industry. The ability to construct the bulk of a project offsite in a factory, using prefabricated standardized components, is now within grasp – but it's still underutilized, according to McKinsey. Studies of companies that have adopted a production-based system suggest that this method could boost productivity five to ten times, and the industry is starting to catch on. The permanent modular construction (PMC) sector, for example, which delivers prefabricated single or multi-story module sections, grossed $3.3 billion in 2016, which represents a whopping 61.8 percent increase from the previous year.
While a project-based approach might be more appropriate for certain classes like heavy construction, standardizing design specifications could also create more efficiency. Even taking simple steps, like keeping a design library on file, would improve productivity for individual firms of all sizes. But in a recent MGI Construction Productivity Survey, only 50 percent of firms reported having a standard design library.
Implementing a production-based approach increases efficiency, but also involves additional risk as you adapt your supply chain to vendors, raw materials and components, and technologies. Here are some factors to consider:
When ordering mass-produced goods, vendors are everything. Carefully check the references of suppliers, and then put contracts and contingency plans into place. Ensure that your suppliers have professional liability insurance, and make sure you understand who will cover possible defects.
As you adapt to new relationships in your supply chain, you may also need different building locations and vehicles to produce and transport components. Consider potential vulnerabilities as you prepare your new setup.
3-D printing has the potential to provide construction companies with efficiencies and cost reductions as it has for the manufacturing sector. However, construction defect claims and liability exposures are likely to increase with a production-based approach – especially if there is an issue with the design.
When it comes to reduced productivity in the construction sector, there are factors beyond the industry itself that come into play. The federal government also has a role in overhauling outdated building codes, streamlining permit and approval processes, and investing in innovation, technology, and workforce training. But the industry cannot afford to wait. Firms that find creative ways to leverage new technology – including mass production – and to recruit and train new workers, can create a competitive edge in the decade to come.
This website is general in nature, and is provided as a courtesy to you. Information is accurate to the best of Liberty Mutual's knowledge, but companies and individuals should not rely on it to prevent and mitigate all risks as an explanation of coverage or benefits under an insurance policy. Consult your professional advisor regarding your particular facts and circumstance. By citing external authorities or linking to other websites, Liberty Mutual is not endorsing them.