2 MIN READ
Published 03/24/2020
3 ways the virtual experience is changing insurance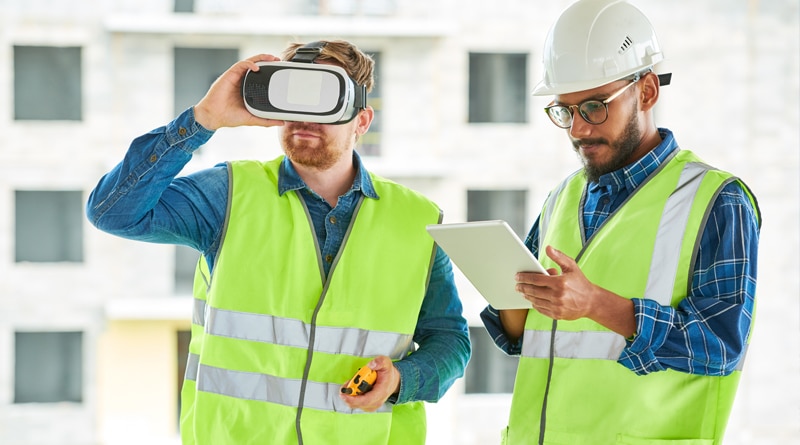 While the full extent of virtual reality's (VR) implications for the insurance industry is yet to come, most insurers today don't have to be convinced of the technology's promise. In fact, a recent survey of 623 insurance executives found:
85%

already

believe it

's

important to leverage

virtual

, augmented,

or extended reality

solutions to close the gap of physical distance when engaging with employees or customers

;

84% say

it

will create a new foundation for interaction, communication

,

and information

; and

84% think it's very important for their organizations to be pioneers in virtual experience solutions.
With such far-reaching expectations, just how are virtual experiences transforming insurance? Let's look at three areas.
84% of insurance execs say virtual reality will create a new foundation for interaction, communication, and information.
1. Enhanced r

isk assessment and underwriting



From claims adjusters who need to evaluate property damage to underwriters who need accurate data to evaluate risk, insurers are turning to virtual means to learn more, build knowledge, and improve safety and efficiency. And since VR can encompass any immersive experience, it can be valuable to insurers looking to replicate an environment or simulate a potential situation.
For example, with visual reporting from a 360-degree camera, underwriters can view a business location without being on–site, understanding not only a location's size, but also the layout as well as the type of machinery and equipment in the space. An insurer could also visualize the company's fleet for its size, make up, and condition.
These types of virtually enhanced methods enable more informed decisions. And with deeper insights into risks, underwriters can leverage information to better understand risks and craft insurance solutions that help customers better manage their exposures.
2. Improved c

ustomer e

n

gagement



Today's insurance customers want more convenience, customization, and efficiency. And, thanks to its collaborative nature, virtual experiences have the potential to deliver this, improving the way insurance carriers engage with customers.
For instance, in collaboration with an insurer's risk control or risk engineering consultants, a risk manager could use virtual experiences to:
A

ssess

and compare

the

physical

environment

s

of

their specific

locations, whether they are across the country or in other parts of the world

, to identify

potential

hazards

that

might

result in

claims

.

Provide

employee

training on how to use

machinery or other equipment

to

help

mitigate

the risk of

injuries

.
In these ways, virtual experiences enable more engaging methods for identifying risks and helping to improve overall safety.
3. Better claims experiences



Virtual experiences can also enhance claims processing and improve turnaround times. In fact, Lexis-Nexis Risk Solutions' 2019 Future of Claims study found that:
95% of insurers are either already using or considering virtual claims handling;

79% of insurers are

either

considering

or open to the concept of

touchless claims handling

; and

Insurers that currently use claims automation and virtual methods report

significant efficiencies, along with higher customer satisfaction.
For example, Liberty Mutual Insurance has implemented automated processes via web robots, or "bots", to reduce the intake time from hours to minutes for workers compensation claims. This virtual process speeds up assignment of new claims while also enabling claims teams to focus on meaningful interactions with injured works.
Imagining
v
irtual
s
olutions
In today's rapidly changing insurance environment, virtual reality can harness the power of digitally immersive experiences. Coupled with real-world applications, they present an opportunity to potentially improve customer service, risk mitigation, and more. Learn more about how other trends are helping to shape the future of insurance here. 
This website is general in nature, and is provided as a courtesy to you. Information is accurate to the best of Liberty Mutual's knowledge, but companies and individuals should not rely on it to prevent and mitigate all risks as an explanation of coverage or benefits under an insurance policy. Consult your professional advisor regarding your particular facts and circumstance. By citing external authorities or linking to other websites, Liberty Mutual is not endorsing them.