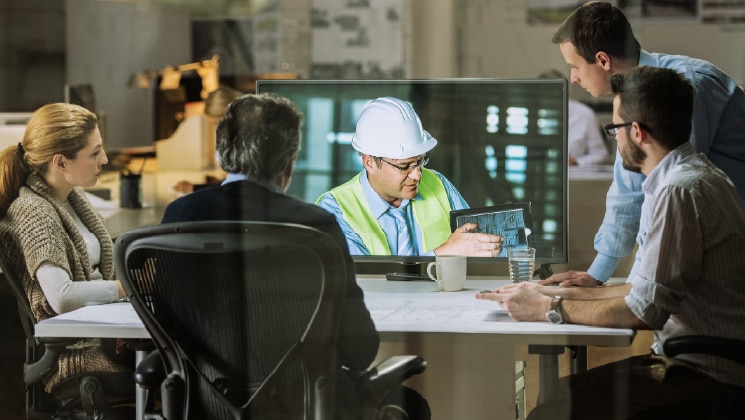 Enhanced service offerings

A suite of services for contractors
We measure success by the satisfaction of our customers. For contractors, that satisfaction comes not just from our expertise with bonds for projects of all sizes – but also the enhanced service offerings we provide.
Contractors benefit from the technical expertise, financial insights, and collaborative consultations we offer as part of a well-rounded suite of services aimed at improving their construction outcomes.
Specialized insights
Developed by our in-house specialists, our financial benchmarking reports provide surety customers with a comprehensive look at their company's key financial metrics, as compared to similar peers in the industry. These insights can guide and empower contractors to focus on:
Financial best practices
Processes for continuous improvement
Requirements for maintaining a competitive advantage
Steps to address operational gaps
In the complex and ever-changing world of construction, contractors need a long-range view to succeed. The ability to track and interpret economic trends and industry-specific challenges can mean the difference between loss and growth.
Our customized macroeconomic reports ensure surety customers are better prepared for what lies ahead. With tailored insights that identify potential impacts to contractors based on historical factors and changes within the construction industry, our research helps support surety customers in every new project, today and down the road.
Construction consulting
Construction Consulting Services

Construction Consulting Services (CCS) is a full-time team, embedded in Liberty Mutual Surety's underwriting department, who possesses a range of experiences in construction, engineering, accounting, investment banking, legal, systems, valuation, and report writing. CCS and underwriters work with contractors and producers to provide consultative services, at no cost. The services can range from a brief consulting call to discuss specific subject(s) with the contractor, up to a comprehensive operations assessment.

CCS team

Frank Brulenski

Manager, Construction Consulting Services

Shaun Ross

Surety Accounting Analyst

Jerry Goucher

Surety Engineer
This website is intended to be informational. Descriptions are provided only as a summary outline of the products and services available and are not intended to be comprehensive and do not constitute an offer to sell or a solicitation. The products and services described may not be available in all states or jurisdictions. See your policy, service contract, or program documentation for actual terms, conditions, and exclusions. Any inquiries regarding the subject matter set forth herein should be directed through licensed insurance professionals.
Coverage and insurance are provided and underwritten by Liberty Mutual Insurance Company or its affiliates or subsidiaries. When we offer insurance products, we will state clearly which insurer will underwrite the policy. Some policies may be placed with a surplus lines insurer. Surplus lines insurers generally do not participate in state guaranty funds and coverage may only be obtained through duly licensed surplus lines brokers.