8 MIN WATCH
Published 11/10/2022
Today's cyber risks need solid security solutions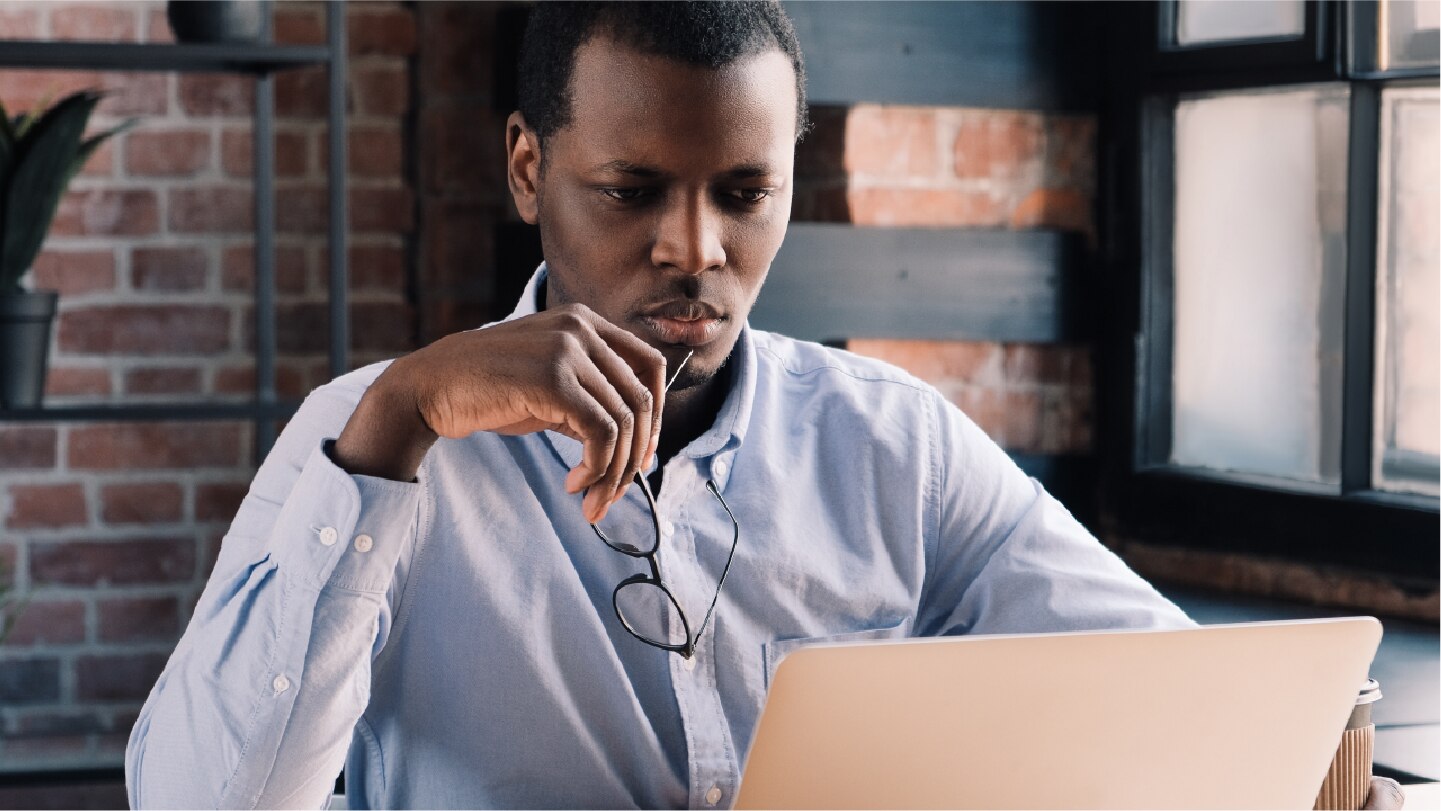 The digital age, with all its technological advancement, also brings cyber threats every business must address. Navigating today's cyber landscape and the increase in security threats make it essential to have a partner who understands the risk and provides solutions.
The necessity of cyber security
The cyber landscape is ever-evolving and its impact and potential risk to the corporate world demand attention. Navigating possible cyber threats means understanding their gravity and ability to impact the bottom line of any business.
What are the benefits of partnering with Liberty?
It is a challenge for all companies to maintain cybersecurity in an emerging threat landscape. Liberty Mutual's seasoned cyber professionals provide a portfolio of risk control resources and advisory services to help clients through every phase of attack recovery and prevention.
Taking a holistic approach to cyber security
What does a solid cyber security strategy look like? Companies need  to think about not only their entire businesses, but also their third-party relationships when building a proactive and adaptive cybersecurity crisis management plan.
Focusing on global cyber threats
The cyber world is borderless, and that makes cyber warfare an easier entrée into infrastructures and systems than a physical attack. This has major implications in terms of the impact of geopolitical uncertainties in the world today. Liberty has he global expertise to advise multinational clients on how to defend against and prevent cyber attacks.
How remote work expands the reach of cyber crime
Individuals and organizations are becoming more vulnerable to cybercrime. Remote work for so many has expanded the corporate infrastructure to include that space and the increased cyber security risks.
This website is intended to be informational. Descriptions are provided only as a summary outline of the products and services available and are not intended to be comprehensive and do not constitute an offer to sell or a solicitation. The products and services described may not be available in all states or jurisdictions. See your policy, service contract, or program documentation for actual terms, conditions, and exclusions. Any inquiries regarding the subject matter set forth herein should be directed through licensed insurance professionals.
Coverage and insurance are provided and underwritten by Liberty Mutual Insurance Company or its affiliates or subsidiaries. When we offer insurance products, we will state clearly which insurer will underwrite the policy. Some policies may be placed with a surplus lines insurer. Surplus lines insurers generally do not participate in state guaranty funds and coverage may only be obtained through duly licensed surplus lines brokers.